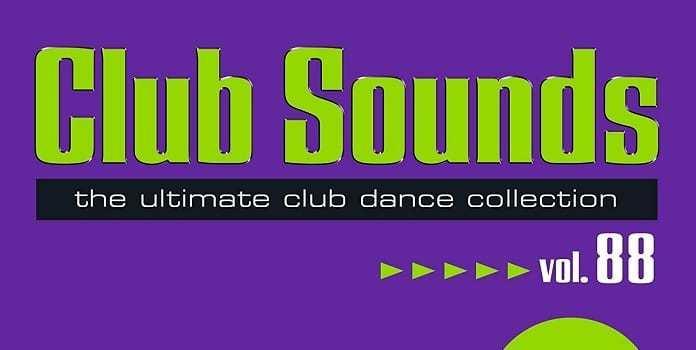 Die neue Club Sounds 88 rückt näher, höchste Zeit sich die Tracklist der neuen Ausgabe einmal genauer anzuschauen. Der Druck auf die großen Labels steigt, denn Kontor Records schickt bei seinem Flaggschiff " Kontor Top of the Clubs " nun erstmals auf eine 4er CD-Box.
Wer im Dance Music Bereich also gut aufgehoben sein sollte, sollte sich auch die Werke von Kontor Records einmal genauer anschauen. Die Club Sounds 88 muss sich jedoch keineswegs verstecken, denn hier bekommt ihr über 60 Tracks verteilt auf 3 CDs, welche derzeit in den Charts nicht wegzudenken sind.
So befinden sich auf der Club Sounds 88 Songs von z.B. Sam Smith, Oliver Heldens, Picco, Alle Farben, Dzeko, Martin Garrix, Anstandlos & Durchgeknallt, Thomas Gold, Armin van Buuren, Hardwell, Danny Avila, Tiesto und viele weitere.
Der Release für die neue Club Sounds 88 ist für den 8. Februar 2019 angesetzt und natürlich haben wir auch in diesem Fall die Tracklist und das passende Cover für euch am Start. Darüber hinaus darf natürlich auch der dazugehörige MiniMix nicht fehlen, damit ihr euch einen ersten Eindruck von den zahlreichen Songs machen könnt.
Sie sehen gerade einen Platzhalterinhalt von Standard. Um auf den eigentlichen Inhalt zuzugreifen, klicken Sie auf die Schaltfläche unten. Bitte beachten Sie, dass dabei Daten an Drittanbieter weitergegeben werden.
Mehr Informationen
Disk 1:
01.Sam Smith, Jessie Reyez, Sam Smith Calvin Harris – Promises – David Guetta Remix 3:10
02.Gaullin, Youcef Maamri – Moonlight 2:53
03.The Chainsmokers feat. Kelsea Ballerini – This Feeling – Tom Staar Remix 4:18
04.Chic – Le Freak – Oliver Heldens Remix 3:52
05.Don Diablo feat. Nate Dogg – I Got Love 2:39
06.Martin Garrix & Julian Jordan – Glitch 3:05
07.Sofia Carson, K-391, Sofia Carson feat. CORSAK Alan Walker – Different World 3:23
08.Dzeko vs. Riggi & Piros feat. Veronica – Heaven 3:15
09.Kiiara, Steve Aoki & Nicky Romero feat. Kiiara – Be Somebody 3:25
10.Oliver Heldens feat. Shungudzo – Fire In My Soul 2:55
11.Klaas – Figure Out – VIP Mix Edit 2:39
12.Manya & Trilllion – Like This 2:48
13.Perfect Pitch – In the Air Tonight 2:56
14.Morgan feat. Lissie Page – The Longest Road – Steff Da Campo Remix 3:04
15.Steff x Dave Crusher Da Campo – September 2:57
16.Darius & Finlay – Wicked Man – Calvo Remix 2:37
17.Steve feat. Maliah Modana – High 2:42
18.ItaloBrothers – Till You Drop 3:46
19.Blaikz – Summer Love – BlackBonez Remix Edit 2:42
20.Kindervater – Love of my Life – Radio Edit 3:16
21.Kinnie Lane – Through the Stars – Crystal Rock & Marc Kiss Remix Edit 3:27
22.Picco – Cubano 2:49
23.Madison Mars x Lucas & Steve – Lunar 3:09
Disk 2:
01.Alle Farben & ILIRA, Ilira – Fading 3:26
02.George Ezra, Cam Blackwood – Hold My Girl – Martin Jensen Remix 3:05
03.Ofenbach feat. Benjamin Ingrosso – Paradise 2:34
04.Anstandslos & Durchgeknallt feat. Georg Stengel – Holterdiepolter 3:11
05.Lizot & Charming Horses – Waking up Alive 3:28
06.MÖWE feat. Emy Perez, Emy Perez Yepez – Down By The River 2:20
07.Thomas feat. Graham Candy Gold – Real Love 2:55
08.Broken Back – Young Love 2:51
09.The Prince Karma – Later Bitches 4:07
10.Edx – Who Cares 3:20
11.MD Electro feat. Nino Lucarelli – Ain't No Fool 2:39
12.Sean & Lotus feat. Sister Sledge Finn – Lost in Music 3:17
13.Morris Jones – Just Like You Do 2:40
14.Mike Candys – Pump It Up 2:23
15.3Base – Coming Back – Blaikz Remix Edit 3:18
16.Dj Shog – This Is 4 U – Club Edit 2:31
17.Vescu feat. Riiver – Surprise Me – Marc Kiss & Crystal Rock Remix 2:56
18.Hight feat. Hannah Jane Lewis – I'm with You – DAZZ Remix 2:33
19.Andrew Spencer – Be Mine – Radio Edit 3:02
20.1 World & Bob Marley Jude & Frank – Sun Is Shining 3:09
21.Dave Winnel – Saxamaphone – Night Mix 2:31
22.Stereo Palma – Dance With The Devil 2:03
23.Axwell – Nobody Else 3:57
Disk 3:
01.Hardwell feat. JGUAR – Being Alive 3:41
02.Tiesto – Grapevine 2:30
03.Armin van Buuren & W&W Dimitri Vegas & Like Mike – Repeat After Me 3:14
04.Mike x Mesto Williams – Wait Another Day 2:59
05.Danny Avila, Chloe Angelides – End Of The Night – Danny Avila Club Mix 2:58
06.Madison Mars – My Feelings 2:57
07.Martin Garrix & Dyro – Latency 3:24
08.Wolfpack & Eastblock Bitches – Apache Anthem 2:53
09.Marcel Aquila & Ilcobra – Sakura 2:54
10.RMA feat. Fatman Scoop – Lick U 3:02
11.Adrima & Honey M – Level Up 2:53
12.Dj Kuba & Neitan – Colombia – Radio Edit 2:33
13.Hazel & Adrima – Slide 2 the Vibe – Edit 2:56
14.Kyanu – Blushin 3:02
15.R3HAB & Skytech – Fuego 2:16
16.Lizot – Corvette – Vion Konger Remix 2:50
17.Dream Dance Alliance vs. Talla 2XLC – Can You Feel the Silence – We Do Voodoo Remix Edit 3:46
18.Neelix – You 4:32
19.Dave202 – Loving You 3:43
20.Maurice West- The Kick 2:56
21.Wild Culture – Together Alone – le Shuuk Remix 3:21
22.Sidney feat. Vasin Samson – Drop It Down 2:17
23.Brohug – Vamos 2:22