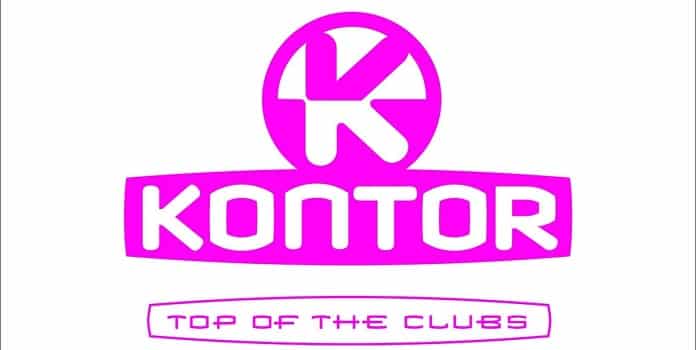 Bereit für neue Dance Music ? Die brandneue Kontor Top Of The Clubs 85 bringt eine XXL Tracklist mit, die sich gewaschen hat. In Sachen Dance Music, macht Kontor Records keiner mehr was vor, denn hier bekommt ihr 4 CDs voll mit Top Tracks und exklusiven Remixen, die ihr nicht verpassen solltet.
Nicht umsonst hat es die Kontor Top of the Clubs zur Dance Music Compialtion Nummer 1 geschafft. Auf der 85. Ausgabe befinden sich 69 Tracks verteilt auf 3 CDs in den feinsten Sets hochkarätiger DeeJays. Die 4. CD kommt als Bonus CD daher, auf der ihr nochmal zahlreiche Top Tracks ungemixt und in voller länge findet.
Wenn wir an dieser Stelle mal einen Blick auf die Tracklist werfen, finden wir hier reichlich Tracks von z.B. Neptunica, Danny Avila, SONDR, Alle Farben, Robin Schulz, Da Tweekaz, Le Shuuk, Dimitri Vegas & Like Mike, Armin van Buuren, W&W und unzählige weitere.
Im Handel steht die Kontor Top Of The Clubs 85 ab dem 3. April 2020 und bis dahin solltet ihr euch einen ersten Eindruck von dieser Compilation verschaffen. Dafür haben wie wie gewohnt, den MiniMix, die Tracklist und natürlich auch das zugehörige Cover.
Wenn euch das gute Stück zusagt, wovon wir an dieser Stelle einfach mal ausgehen, solltet ihr die Kontor Top Of The Clubs 85 direkt bei Amazon oder anderen Shops vorbestellen, um sie nicht zu verpassen.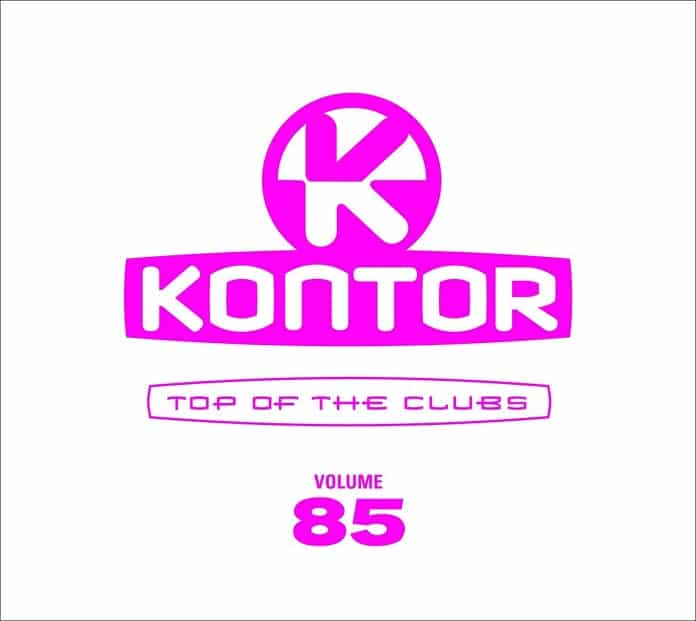 Sie sehen gerade einen Platzhalterinhalt von Standard. Um auf den eigentlichen Inhalt zuzugreifen, klicken Sie auf die Schaltfläche unten. Bitte beachten Sie, dass dabei Daten an Drittanbieter weitergegeben werden.
Mehr Informationen
Disk1: MIXED BY JEROME
01. SONDR + VIZE FEAT. LILLY AHLBERG – KIDS
02. JEROME – TAKE MY HAND
03. ARMIN VAN BUUREN FEAT. BONNIE MCKEE – LONELY FOR YOU (JEROME REMIX)
04. LUM!X X MOKABY & D.T.E X GABRY PONTE – THE PASSENGER (LALALA)
05. LIZOT & HOLY MOLLY – MENAGE A TROIS
06. ALLE FARBEN & JUSTIN JESSO – AS FAR AS FEELINGS GO (KEANU SILVA REMIX)
07. ROBIN SCHULZ FEAT. ALIDA – IN YOUR EYES
08. JOKER BRA & VIZE – BABY
09. TWISTED HARMONIES & FABIAN FARELL – AGAINST THE REST
10. TOPIC & A7S – BREAKING ME
11. LOUD LUXURY FEAT. MORGAN ST. JEAN – AFTERTASTE
12. NEA – SOME SAY (FELIX JAEHN REMIX)
13. JAX JONES & ELLA HENDERSON – THIS IS REAL
14. NEPTUNICA & ELLIPSO FEAT. EMY PEREZ – SAN FRANCISCO
15. GIBBS – WAITING FOR LONELY
16. DANNY AVILA – BEAUTIFUL GIRLS
17. MIKE CANDYS & SÉB MONT – WHAT'S ON YOUR MIND
18. RIGGI & PIROS FEAT. MONZ – HOLD ON
19. DJ ANTOINE & TOM NOVY – SUPERSTAR (DJ ANTOINE VS MAD MARK 2K20 MIX)
20. COPYCATTZ – TELL ME NOW
21. ERIC CHASE & NITRO – WHERE I BELONG
22. ODD MOB FEAT. KAMERON ALEXANDER – BAD MOON
23. STOCKANOTTI – HOLA HOLA
Disk 2: MIXED BY MARKUS GARDEWEG
01. MARKUS GARDEWEG – RESPECT
02. DAVID PENN & KPD – AIN'T GOT NO
03. MADE FOR YOU – NO MORE
04. MEDUZA, BECKY HILL & GOODBOYS – LOSE CONTROL
05. SONO – KEEP CONTROL (ARTBAT REMIX EDIT)
06. HOSH WITH 1979 FEAT. JALJA – MIDNIGHT (THE HANGING TREE)
07. GORGON CITY – ROPED IN
08. YOLANDA BE COOL & DILLON NATHANIEL – TELL ME WHY
09. GOOM GUM – IT'S A LOT
10. SEBASTIEN – RETURN TO THE CLASSICS
11. PRETTY PINK – MOVE IT (AKA AKA EDIT)
12. LEE CABRERA – EVERYBODY (SHAKE IT) (LEE CABRERA VOCAL MIX)
13. EDX – ADORE ME
14. TENSNAKE FEAT. FIORA – AUTOMATIC
15. COTONE – DON'T WANT HELP
16. SKIY – I LOVE THE WAY
17. LOST FREQUENCIES – SWEET DREAMS (PRETTY PINK REMIX)
18. A-TRAK & FERRECK DAWN – COMING HOME
19. SONIC ONE & SEVENSINS – THE PLAYER
20. DJ JURIJ FEAT. SWAN – ELEKTRO
21. TOM NOVY – I WANT TECHNO
22. LOOKEE – THAT FEELING
23. ALEX GUESTA & ILITSYA – OPEN UP TO YOU
Disk 3: MIXED BY LE SHUUK
01. LE SHUUK – SANDMANN
02. DA TWEEKAZ X HARRIS & FORD – MOSKAU
03. DIMITRI VEGAS & LIKE MIKE VS. TIMMY TRUMPET – THE ANTHEM (DER ALTE)
04. LE SHUUK VS. JEROME – YOU & ME
05. HARRIS & FORD X JEBROER – MUTTER
06. LE SHUUK X SUNBEAM – OUTSIDE WORLD
07. KSHMR X HARD LIGHTS FEAT. CHARLOTT BOSS – OVER AND OUT
08. VENGA DEEJAYS – BEST TIME OF MY LIFE
09. R3HAB & SKYTECH – WHAT YOU DO
10. UMMET OZCAN X LE SHUUK – TOAST HAWAII
11. W&W X SANDRO SILVA X ZAFRIR – WIZARD OF THE BEATS
12. MIKE WILLIAMS FEAT. MOA LISA – MAKE YOU MINE
13. DIMARO & ALBERT NEVE FEAT. MINGUE – NEVER LET YOU GO
14. LUCAS & STEVE FEAT. HARIS – PERFECT (LUM!X REMIX)
15. MR.BLACK AND PANGEA – FOREVER ONE
16. SKAZI & BEMET – CALIENTE
17. DANNIC – BEATROOT (DANNIC'S BIGROOM EDIT)
18. DAVE202 – RONAN
19. MIKE CANDYS & LE SHUUK – SOMETHING LIKE THAT
20. TWOLOUD & STUPID GOLDFISH – NEXT ROUND ON ME
21. MATTN VS. STAVROS MARTINA & KEVIN D – GIRLZ WANNA HAVE FUN
22. DIPLO & SIDEPIECE – ON MY MIND
23. LAHOS & VOLTA – CLOSE TOGETHER
Disk 4: FULL LENGTH VERSIONS
01. TWISTED HARMONIES & FABIAN FARELL – AGAINST THE REST
02. LOST FREQUENCIES – SWEET DREAMS (PRETTY PINK REMIX)
03. YOLANDA BE COOL & DILLON NATHANIEL – TELL ME WHY
04. MARKUS GARDEWEG – RESPECT
05. NEPTUNICA & ELLIPSO FEAT. EMY PEREZ – SAN FRANCISCO
06. SONDR + VIZE FEAT. LILLY AHLBERG – KIDS
07. GIBBS – WAITING FOR LONELY
08. ARMIN VAN BUUREN FEAT. BONNIE MCKEE – LONELY FOR YOU (JEROME REMIX)
09. DJ ANTOINE & TOM NOVY – SUPERSTAR (DJ ANTOINE VS MAD MARK 2K20 MIX)
10. JEROME – TAKE MY HAND
11. DANNY AVILA – BEAUTIFUL GIRLS
12. COPYCATTZ – TELL ME NOW
13. DAVID PENN & KPD – AIN'T GOT NO
14. MADE FOR YOU – NO MORE
15. SONO – KEEP CONTROL (ARTBAT REMIX EDIT)
16. PRETTY PINK – MOVE IT (AKA AKA EDIT)
17. LEE CABRERA – EVERYBODY (SHAKE IT) (LEE CABRERA VOCAL MIX)
18. ALEX GUESTA & ILITSYA – OPEN UP TO YOU
19. LE SHUUK – SANDMANN
20. DIMITRI VEGAS & LIKE MIKE VS. TIMMY TRUMPET – THE ANTHEM (DER ALTE)
21. MATTN VS. STAVROS MARTINA & KEVIN D – GIRLZ WANNA HAVE FUN
22. SKAZI & BEMET – CALIENTE
23. DA TWEEKAZ X HARRIS & FORD – MOSKAU