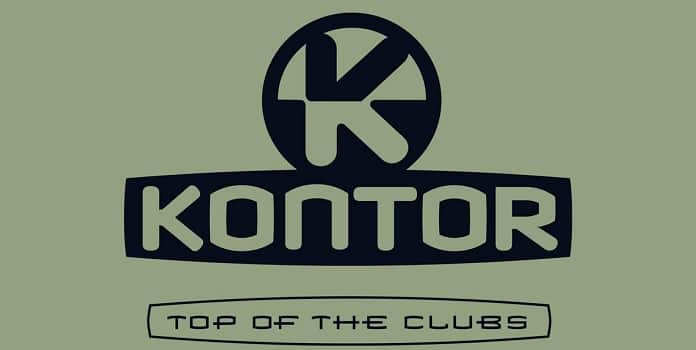 Die neue Kontor Top of the Clubs 87 könnte man durch ihre gigantische Tracklist mit ganz einfachen Worten beschreiben. Gemeint ist an dieser Stelle " Mehr geht nicht ", denn dies beschreibt die neue Ausgabe sicherlich wieder mal ganz gut, da diese auch in diesem Fall wieder als 4er CD-Box zu euch nach Hause kommt.
In Sachen Dance Music Compilation, ist die Kontor Top of the Clubs Reihe mittlerweile die feste Nummer 1 in Deutschland. Mehr aktuelle Songs aus den aktuellen Dance Charts bekommt ihr tatsächlich nirgends, da kommt auch eine Future Trance Reihe nicht mit, obwohl diese als einzige noch einiges entgegen setzen kann.
Schauen wir allerdings direkt mal auf die Tracklist der Kontor Top of the Clubs 87, hier findet ihr natürlich wie immer die besten Tracks, teilweise auch exklusive Tracks oder Remixe, die bislang auf keiner anderen Dance Musik Compilation zu finden sind.
Gemeint sind an dieser Stelle Songs von z.B. Mike Candys, Joel Corry, Dua Lipa, Neptunica, Armin van Buuren, Timmy Trumpet, EDX, Danny Avila, Jerome, VIZE, R3HAB und unzählige weitere. Wie man es aus dem Hause Kontor Records bereits gewöhnt ist, versorgt euch das Label vorab auch im Fall der Kontor Top of the Clubs 87 mit dem passendem MiniMix.
Neben der Tracklist und dem Cover, haben wir selbstverständlich auch den MiniMix für euch eingebunden, damit ihr schon vor dem Kauf wisst, was euch hier erwartet. Da der Release bereits am 16. Oktober 2020 ist, solltet ihr die Zeit nutzen, um die Kontor Top of the Clubs 87 direkt vorzubestellen.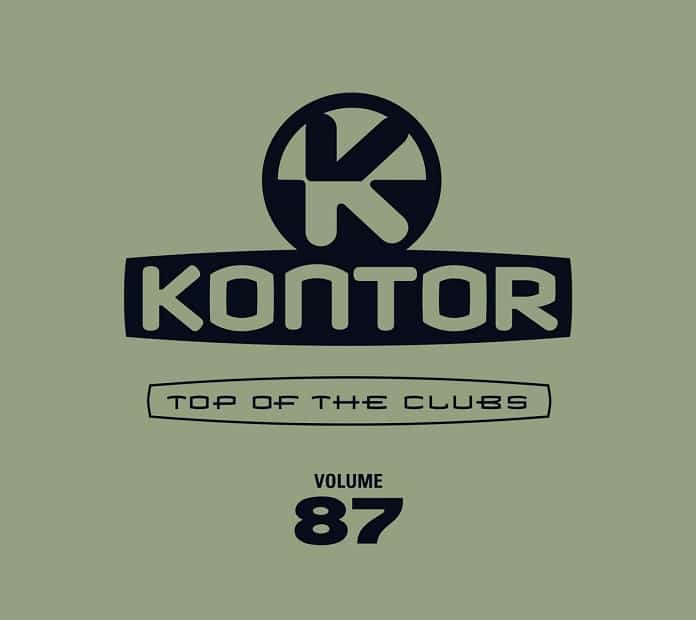 CD1: Mixed by Jerome
01. Joel Corry feat. MNEK – Head & Heart
02. twocolors – Lovefool
03. VIZE, Joker Bra & Leony – Paradise
04. Jerome – Jupiter
05. Mike Candys – Begin Again
06. Twisted Harmonies – Can't Get You Off My Mind
07. Loud Luxury – Cold Feet (Cat Dealers Remix)
08. Tujamo & VIZE feat. MAJAN – Lonely
09. AKA AKA & Justin Credible – Andromeda
10. Brando – Don't Call Me (Galantis Remix)
11. Sevenn & Moonshine – Say My Name (Tonight)
12. R3HAB & Amba Shepherd – Smells Like Teen Spirit
13. VINAI feat. Vamero – Rise Up
14. HVME – Goosebumps
15. DIZE & Alina – Überleben
16. The Underdog Project – Summer Jam (Jerome Remix)
17. Neptunica & Zombic feat. Marmy – Lay By My Side
18. KYANU – Own The World
19. Harris & Ford & Da Hool – Rocketship
20. Dimitri Vegas & Like Mike & Vini Vici – Get in Trouble (So What)
21. Neelix & Cuebrick – Preacher
22. Armin van Buuren and D'Angello & Francis – Que Pasa
23. Timmy Trumpet – Mars
CD2: Mixed by Markus Gardeweg
01. Master KG feat. Nomcebo Zikode – Jerusalema
02. Dua Lipa – Hallucinate (Tensnake Remix)
03. Duke Dumont – Ocean Drive (Purple Disco Machine Remix)
04. Dimitri Vegas & Like Mike vs. Regard – Say My Name
05. Purple Disco Machine & Sophie and the Giants – Hypnotized
06. MK feat. Carla Monroe – 2AM
07. Sonic One – Show Me Love (KYANU Remix)
08. Cotone feat. Jamal Dilmen – Keep It On The Low
09. Brickfield & Lena Sue – Change Your Mind
10. Sunnery James & Ryan Marciano feat. RANI – Life After You
11. Tensnake feat. Daramola – Strange Without You
12. PTHDZ & Yomanda – You're Free (Deeperlove Remix)
13. Deeperlove & Jake Waltz – Think About It
14. Prelude – In My Bone (The Cube Guys Edit)
15. Special Vibe – Gimme One Now
16. Roberto Surace – Joys (Nic Fanciulli Re-Edit)
17. EDX – Umoja
18. Sans Souci – Fenton
19. Nora En Pure – Bartok
20. Michi Lange – Brothers & Sisters (Massivedrum Remix)
21. Eric Chase – It Makes Me Wonder
22. Hagen Feetly x PVSHL – Midnight
23. Joachim Pastor – Sol Invictus
CD3: Mixed by TMW
01. Ofenbach & Quarterhead feat. Norma Jean Martine – Head, Shoulder, Knees & Toes
02. Robin Schulz & Wes – Alane
03. Out Of Sound x UPWARD – Sweet Like Chocolate
04. TMW – Tomorrow
05. Brooks & KSHMR feat. TZAR – Voices
06. Au/Ra x Alan Walker – Ghost (Joe Stone Remix)
07. Da Hool feat. Julia DeTomaso – Dancing In The Rain (TMW Remix)
08. Loud Luxury x CID – Nights Like This (PBH & Jack Remix)
09. Dynoro & Outwork feat. Mr. Gee – Elektro
10. Dave202 & Angelika Vee – Chill Pill (TMW Remix)
11. Jannis Block – TWENTYMYLOVE
12. twoloud – Jenny Is A Blogger Girl
13. Blaze U & Cassidy MacKenzie – Tear Us Apart
14. Danny Avila & Ekko City – Bleeding Love
15. Lika Morgan – All That She Wants
16. Mike Candys – Aliens
17. Morgan Page & Mark Sixma – Our Song (Steff da Campo Remix)
18. PatroX – Twerk King
19. Chester Young and Castion – PYRO
20. Stockanotti – Summer In The City (Finkennest Edit)
21. Blackfield – Summer's Gone (Robin Schulz Remix)
22. Beachbag – Ocean
23. LUNAX & Cassidy MacKenzie – Stuck In A Dream
CD4: Full Length Versions
01. Twisted Harmonies – Can't Get You Off My Mind
02. VIZE, Joker Bra & Leony – Paradise
03. Jerome – Jupiter
04. R3HAB & Amba Shepherd – Smells Like Teen Spirit
05. Neptunica & Zombic feat. Marmy – Lay By My Side
06. Harris & Ford & Da Hool – Rocketship
07. PatroX – Twerk King
08. Sunnery James & Ryan Marciano feat. RANI – Life After You
09. AKA AKA & Justin Credible – Andromeda
10. Brando – Don't Call Me (Galantis Remix)
11. KYANU – Own The World
12. Cotone feat. Jamal Dilmen – Keep It On The Low
13. Sonic One – Show Me Love (KYANU Remix)
14. Mike Candys – Begin Again
15. Lika Morgan – All That She Wants
16. Sevenn & Moonshine – Say My Name (Tonight)
17. Danny Avila & Ekko City – Bleeding Love
18. Beachbag – Ocean
19. twoloud – Jenny Is A Blogger Girl
20. PTHDZ & Yomanda – You're Free (Deeperlove Remix)
21. DIZE & Alina – Überleben
22. Chester Young and Castion – PYRO
23. Nora En Pure – Bartok