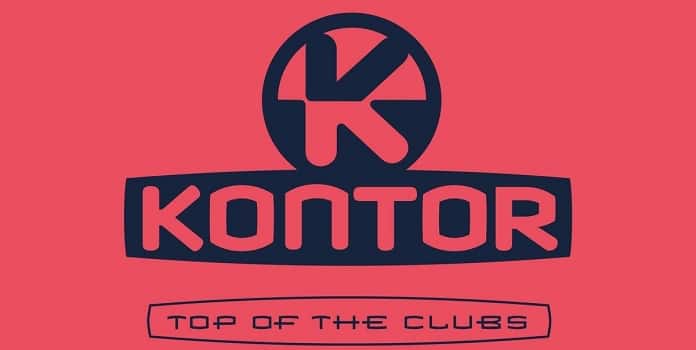 Bereit für die Kontor Top of the Clubs 89 und ihre Tracklist voller Top Dance Hits ? Zur Qualität dieser Compilation brauchen wir sicherlich nichts mehr sagen, denn hier hat sich die Top of the Clubs Reihe zu einer echten Bank im Dance Musik Sektor gemacht in den letzten Jahren.
Die Mischung aus den Dance Hits von Heute, zahlreiche Neuerscheinungen die zuvor noch auf keiner Compilation waren und den exklusiven Remixe, macht diese Compilation wieder einmal zu etwas ganz besonderen. Zusätzlich sei hier noch einmal erwähnt, wieviel ihr hier bekommt, denn die Kontor Top of the Clubs 89 kommt wie gewohnt als 4er CD-Box um die Ecke.
In gewohnter manier, hat Kontor Records fast schon selbstverständlich, den MiniMix zur Kontor Top of the Clubs 89 veröffentlicht, so dass ihr euch bereits vor dem Kauf einen guten Eindruck von der neuen Ausgabe machen könnt.
Wer einen Blick über die Tracklist schweifen lässt, bekommt sicherlich schon Lust auf mehr. Hier findet ihr Top Tracks von z.B. Armin van Buuren, ATB, Showtek, Jerome, Brennan Heart, Diplo, Meduza, Timmy Trumpet, David Guetta, Marhmello, Harris & Ford und unzählige weitere.
Die Kontor Top of the Clubs 89 steht seit dem 9. April 2021 für euch im Handel bereit. Neben der Tracklist und den oben angesprochenen MiniMix, haben wir natürlich auch das Cover parat, damit ihr wisst was euch hier alles erwartet.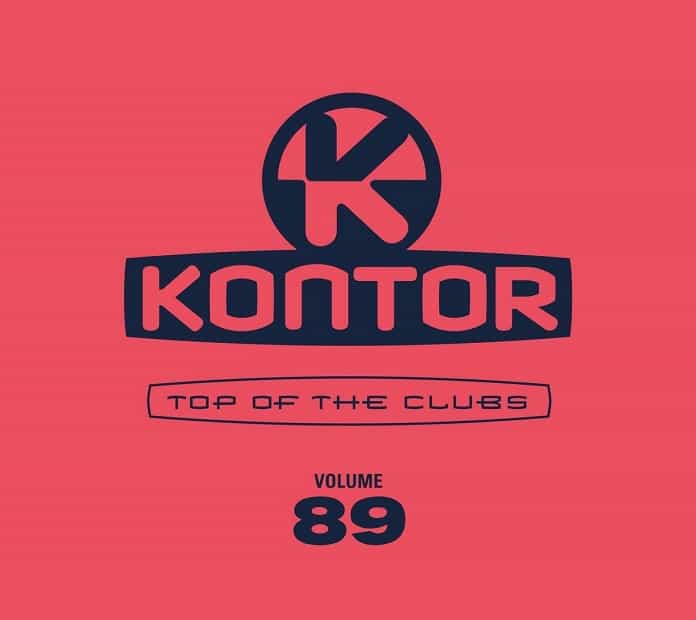 Disk: 1
1. Jerome & LIZOT – Dance Like Rihanna
2. Showtek & Sevenn – Pum Pum
3. David Guetta & Sia – Let's Love (David Guetta & MORTEN Future Rave Remix)
4. ATB, Topic & A7S – Your Love (9PM)
5. Marshmello & Imanbek feat. USHER – Too Much (Alle Farben Remix)
6. Ofenbach feat. Lagique – Wasted Love
7. VIZE x Tokio Hotel – White Lies
8. LIZOT x Jerome – Sober
9. 89ers – No Go Go Go!
10. Harris & Ford x Neptunica – Bye Bye
11. Dimitri Vegas & Like Mike & Scooter – We Love Hardcore
12. Jerome & HINTRLAND – Look Back At It
13. Brando – Close To You
14. Alesso & Armin van Buuren – Leave A Little Love
15. Lotus, SPYZR & Salt N Pepa – Push It! (El Profesor Remix)
16. Audien feat. M.BRONX – Leaving You (Riggi & Piros Remix)
17. Leony – Faded Love (NOØN Remix)
18. Coopex, TwoWorldsApart & Mary Jensen – Strangers
19. VIZE x ALOTT – End of Slaphouse
20. Bassjackers – Show Me Your Love
21. Brennan Heart & Jake Reese – Lose It All (Jerome Remix)
22. Timmy Trumpet x Gabry Ponte – Mad World
23. Smash Into Pieces – Arcadia (Jerome Remix)
Disk: 2
1. Riton x Nightcrawlers feat. Mufasa & Hypeman – Friday (Dopamine Re-Edit)
2. Meduza feat. Dermot Kennedy – Paradise (Vintage Culture Remix)
3. Gorgon City & DRAMA – You've Done Enough
4. Diplo & Sonny Fodera – Turn Back Time
5. Tom Novy & Dan Le Blonde – Let's Dance (Tom Novy Remix)
6. Imanbek & Goodboys – Goodbye
7. Purple Disco Machine feat. Mind Enterprises – Exotica
8. Lika Morgan – IQ Doesn't Matter
9. Markus Gardeweg x Hagen Feetly – Owl
10. Nora En Pure – Cognitive Fadings
11. CamelPhat feat. LOWES – Easier
12. Deeperlove – Live My Life Alone
13. Dombresky – Down Low
14. Kurd Maverick – Back To You
15. Simon Fava – Wanna Show U
16. Ali Love & Nicky Night Time feat. Breakbot – Ubiquity (The Magician Remix)
17. Dani Senior feat. Glass Keys & Menrva – Unwant You
18. Jaxx Inc. – L.U.V.
19. Mattskay – Yourself
20. Tiësto & Becky Hill – Nothing Really Matters (Nic Fanciulli Remix)
21. Marcus Brodowski – Teardrops
22. NOSFE, Alexandra Stan & Sak Noel feat. Los Tioz – Tembleque (John Deeper Remix)
23. BRAN & Besomage – Starboy
Disk: 3
1. LUNAX, Coopex & Marmy – Milky Way
2. VIZE x ALOTT – Away
3. Toby Romeo, Felix Jaehn & FAULHABER – Where The Lights Are Low
4. Jax Jones, Au/Ra & VIZE – i miss u (VIZE Remix)
5. Robin Schulz feat. KIDDO – All We Got (Ofenbach Remix)
6. Gabry Ponte – Give My All (Martin Jensen Edit)
7. DJ Antoine & Deep Vice – When You Want Some Love (DJ Antoine vs. Mad Mark 2k21 Mix)
8. Neptunica & LUNAX feat. madugo – We Don't Even Talk Anymore
9. Beachbag feat. Sary – Asteroids
10. LUNAX – What Friends Are For
11. KYANU & H3ARTACHE – Sleepwalking
12. Mike Candys – Wellerman
13. HUTS & LUNAX – Million Years (Jerome Edit)
14. GSPR x NEVALEFT x WHOCARES – Baby
15. Jordan Jay – Look At Me Now (Tungevaag Edit)
16. Keanu Silva – Turn It Up
17. Steve Forest, Te Pai & Marco Farouk feat. MŌZ – Out Of My Head
18. Dave Crusher feat. Ryan Nealon – Lonely
19. HUTS & Zombic – Nanana
20. Jannis Block, Blaze U & Relu – Dance With Me
21. Cladigal – I Think
22. MEGAN – The Things You Say (Rework)
23. VIZE x Alan Walker feat. Leony, Edward Artemyev – Space Melody (Edward Artemyev)
Disk: 4
1. Lotus, SPYZR & Salt N Pepa – Push It! (El Profesor Remix)
2. Leony – Faded Love (NOØN Remix)
3. Alesso & Armin van Buuren – Leave A Little Love
4. Jerome & LIZOT – Dance Like Rihanna
5. VIZE x ALOTT – Away
6. Showtek & Sevenn – Pum Pum
7. HUTS & LUNAX – Million Years (Jerome Edit)
8. Dimitri Vegas & Like Mike & Scooter – We Love Hardcore
9. Harris & Ford x Neptunica – Bye Bye
10. Mike Candys – Wellerman
11. LUNAX, Coopex & Marmy – Milky Way
12. Beachbag feat. Sary – Asteroids
13. Coopex, TwoWorldsApart & Mary Jensen – Strangers
14. Jerome & HINTRLAND – Look Back At It
15. Kurd Maverick – Back To You
16. Steve Forest, Te Pai & Marco Farouk feat. MŌZ – Out Of My Head
17. Markus Gardeweg x Hagen Feetly – Owl
18. Nora En Pure – Cognitive Fadings
19. BRAN & Besomage – Starboy
20. Neptunica & LUNAX feat. madugo – We Don't Even Talk Anymore
21. MEGAN – The Things You Say (Rework)
22. 89ers – No Go Go Go!
23. Simon Fava – Wanna Show U