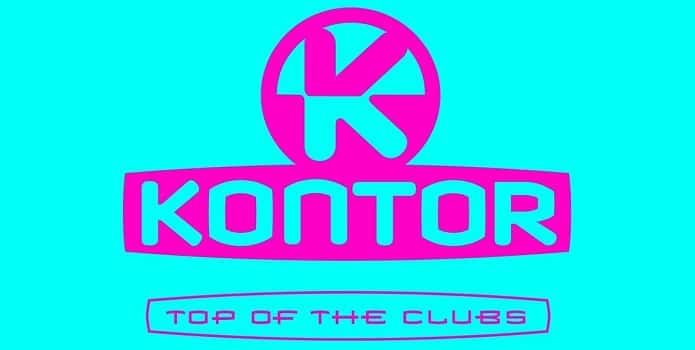 Kaum ist die neue Kontor Top of the Clubs 90 mit ihrer Tracklist auf den Markt, schon stürmt sie die Compilation Charts. Verwunderlich ist dies nicht, denn keine andere Dance Compilation bietet in Deutschland eine so große Tracklist an, wie die Kontor Top of the Clubs Reihe.
Wir sprechen hier immerhin über eine 4er CD-Box und das für unter 20€. Wenn man mal einen Blick zurück in die 90er Jahre wirft, wo man 20 bis Maximal 40 Tracks für 45 DM bekam, ist dies schon eine sehr beachtliche Entwicklung und kommt den Fans der guten alten CD absolut entgegen.
Die Tatsache, dass man bei der Kontor Top of the Clubs 90 ebenfalls wieder exklusive Tracks und Remixe bekommt, welche zuvor noch auf keiner anderen Compilation war, sorgt sicherlich ebenfalls für ihren großen Erfolg.
So finden sich zahlreiche Top Tracks auf dieser Compilation. Gemeint sind Tracks von z.b. Robin Schulz, Jerome, Neptunica, Gabry Ponte, Eric Chace, Markus Gardeweg, The Disco Boys, EDX, Tujamo, Dimitri Vegas & Like Mike, twocolors und unheimlich viele mehr.
Seit dem 9. Juli 2021 steht die Kontor Top of the Clubs 90 für euch im Handel bereit. Wie immer, haben wir auch hier an der Stelle das Cover, die Tracklist und den passenden Minimix für euch parat. So solltet ihr euch vor dem Kauf einen ersten Eindruck von der hohen Qualität machen können.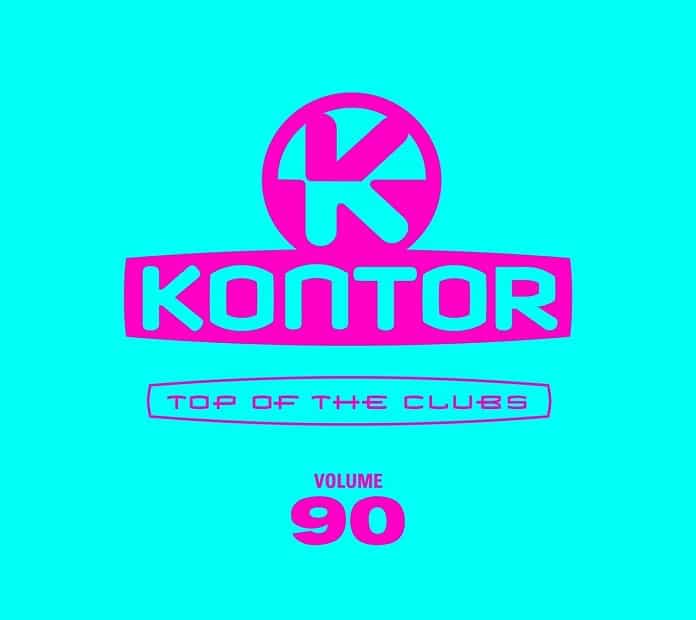 Disk: 1
1. Jerome x Neptunica x Fabian Farell feat. Jon Paul – Against The Wall
2. Afrojack & David Guetta – Hero
3. Robin Schulz & Felix Jaehn feat. Alida – One More Time (Klingande Remix)
4. Joel Corry x RAYE x David Guetta – BED (KREAM Remix)
5. Majestic x Boney M. – Rasputin
6. Armin van Buuren feat. SKOLES – Goodbye
7. Timmy Trumpet x Afrojack – Stay Mine
8. Loud Luxury and Thutmose – Red Handed
9. twocolors – Bloodstream
10. Tujamo – You Know
11. Beachbag, Martin Van Lectro & Patrick Metzker – Kryptonite
12. Dimitri Vegas & Like Mike, Azteck & Angemi – We'll Be Dancing Soon
13. Shane Codd – Get Out My Head
14. Twisted Harmonies feat. Mougleta – You & Me
15. Neptunica x New Beat Order x BASTL – The Hills
16. Gabry Ponte x LUM!X x Prezioso – Thunder
17. FiNCH ASOZiAL x Leony x VIZE – Easy Peasy
18. Code Black & Atmozfears feat. David Spekter – One In A Million
19. Scooter – Groundhog Day
20. W&W x AXMO feat. Giin – Skydance
21. Jordiz – Weekend!
22. Coone & Joe Killington – Painkiller
23. Da Tweekaz & LNY TNZ – So Easy
Disk: 2
1. Purple Disco Machine feat. Moss Kena & The Knocks – Fireworks
2. Fred again.. x The Blessed Madonna – Marea (We've Lost Dancing)
3. Elderbrook – Body (VIP Mix)
4. The Disco Boys feat. Manfred Mann's Earth Band – For You (El Profesor Remix)
5. YouNotUs x Mi Casa – Chucks
6. Markus Gardeweg x Hagen Feetly – Getting Used To It
7. Tom Novy & Shuja – Look At Me Now
8. Cotone – Faded Glory
9. Eric Chase & Klave & Bertie Scott – Fever
10. Dragonette, Sunnery James & Ryan Marciano & Cat Dealers feat. Bruno Martini – Summer Thing
11. EDX feat. Jess Ball – Take Me Home
12. Sono – Trusting You
13. John Summit & Parachute Youth – Better Than This
14. Sans Souci – Condor
15. Luttrell – Operation Midnight
16. Tommy Trash & Yolanda Be Cool – Emergency
17. Simon Fava – Take It Down
18. AVIRA & Diana Miro – The Worship (Mark Knight Remix)
19. Sian Evans – Hide U (Tinlicker Remix)
20. Eli Brown & Siege feat. Lovlee – Pulling Me Back
21. The Hitmen – Turn Off The Lights
22. AINT & Strobe – Kids Of NYC
23. Lee Foss & Franky Wah feat. SPNCR – Name of Love
Disk: 3
1. KYANU & R.I.O. feat. Lena Sue – Talk Talk Talk
2. Pascal Letoublon feat. Leony – Friendships (Lost My Love) (ATB Remix)
3. VIZE x ALOTT – I'm Losing Myself
4. Gibbs & CODE X – Close To Your Heart
5. Shockz x Kahama x Jordan Rys – Boom Boom Boom
6. Alok feat. Alida – Love Again
7. Darius & Finlay x KYANU x NICCO – Do It All Night
8. R.I.O. – Shine On (Bluckther Remix)
9. Mike Candys – Vibe
10. Cleez – Last Night (KYANU Remix)
11. Basstrologe – Somebody To Love (LIZOT Remix)
12. LUM!X & SØLO – Secrets
13. Masked Wolf – Astronaut In The Ocean (Alok Remix)
14. twoloud & Deeperlove – Move Like That (Chester Young Remix)
15. Allegra & R3HAB – Used To Miss You (R3HAB Remix)
16. Dante Klein feat. KOOLKID – Stranger Love
17. Steff da Campo x Chico Rose – 5 On It
18. Paradigm, Anica Russo & ZOOO – Empty Promises
19. DJ Antoine feat. Caelu – Wasted (DJ Antoine vs Mad Mark 2k21 Mix)
20. Adrien Toma & Deeperlove – Set Me Free
21. Mephisto – Forever Mine
22. Thoby – Baby U
23. Jay Frog – Silence (Jens O. Remix)
Disk: 4
1. The Disco Boys feat. Manfred Mann's Earth Band – For You (El Profesor Remix)
2. EDX feat. Jess Ball – Take Me Home
3. Twisted Harmonies feat. Mougleta – You & Me
4. VIZE x ALOTT – I'm Losing Myself
5. Loud Luxury and Thutmose – Red Handed
6. Jerome x Neptunica x Fabian Farell feat. Jon Paul – Against The Wall
7. Armin van Buuren feat. SKOLES – Goodbye
8. Beachbag, Martin Van Lectro & Patrick Metzker – Kryptonite
9. Neptunica x New Beat Order x BASTL – The Hills
10. Shockz x Kahama x Jordan Rys – Boom Boom Boom
11. Mike Candys – Vibe
12. KYANU & R.I.O. feat. Lena Sue – Talk Talk Talk
13. Gibbs & CODE X – Close To Your Heart
14. DJ Antoine feat. Caelu – Wasted (DJ Antoine vs Mad Mark 2k21 Mix)
15. Dragonette, Sunnery James & Ryan Marciano & Cat Dealers feat. Bruno Martini – Summer Thing
16. AINT & Strobe – Kids Of NYC
17. Sans Souci – Condor
18. Markus Gardeweg x Hagen Feetly – Getting Used To It
19. Tom Novy & Shuja – Look At Me Now
20. Simon Fava – Take It Down
21. The Hitmen – Turn Off The Lights
22. AVIRA & Diana Miro – The Worship (Mark Knight Remix)
23. Eric Chase & Klave & Bertie Scott – Fever