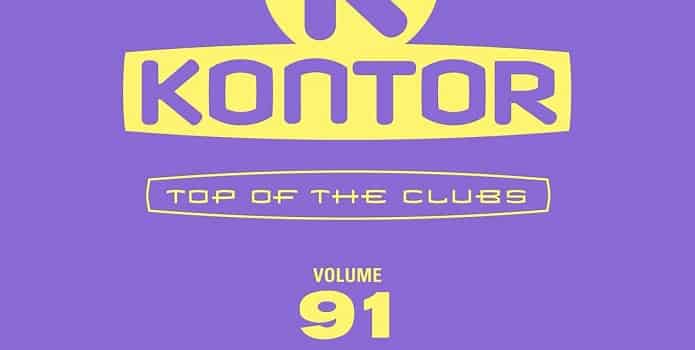 Bereit für die neue Kontor Top of the Clubs 91 und ihre riesige Tracklist ? Keine andere Compilation aus dem Dance Musik Bereich bietet so eine umfangreiche Tracklist wie die Kontor Top of the Club Reihe. Nicht umsonst ist diese Reihe mittlerweile die beliebteste Dance Musik Compilation in Deutschland.
In den letzten 25 Jahren konnte sich Kontor Records auch außerhalb von Deutschland wirklich gut platzieren. In Sachen social Media ist Deutschlands bekanntestes Dance Musik Label ebenfalls gut aufgestellt, so kommt man kaum an einem neuen Release vorbei.
Anders ist das also auch nicht bei der neuen Kontor Top of the Clubs 91, auch wenn auch an Kontor Records der sich ständig ändernde Youtube Algorithmus nicht spurlos vorbei gegangen ist. So hat der neue MiniMix der Kontor Top of the Clubs 91, bislang nicht einmal die 7000 Aufrufe geknackt, obwohl dieser bereits vor 1 Woche veröffentlicht wurde.
Schauen wir aber erst einmal auf die wirklich riesige Tracklist. Die Frage ist hier allerdings, was wir euch da groß erzählen sollen, denn Wünsche dürften kaum offen bleiben bei der großen Auswahl. So finden sich wie immer unheimliche viele Top Tracks von nationalen und internationalen Top Künstlern.
Gemeint sind hier natürlich Tracks von z.B. Calvin Harrix, Alan Walker, Dimitri Vegas & Like Mike, Armin van Buuren, FISHER, Markus Gardeweg, Mike Candys, DJ Antoine, EDX, Tungevaag und sehr viele mehr. Der Release ist für den 8. Oktober 2021 angesetzt, somit ist es höchste Zeit sich ein Exemplar vorzubestellen.
Damit ihr allerdings wisst was euch hier alles erwartet, darf das Cover, die Tracklist und der dazugehörige MiniMix nicht fehlen.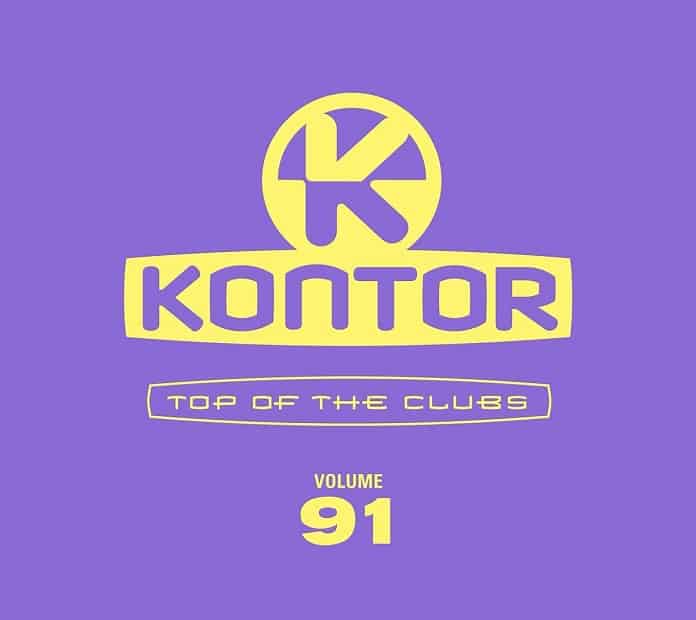 Disk: 1
1. Joel Corry x Jax Jones feat. Charli XCX & Saweetie – OUT OUT
2. Calvin Harris feat. Tom Grennan – By Your Side
3. Lost Frequencies & Calum Scott – Where Are You Now
4. Clean Bandit x Topic feat. Wes Nelson – Drive
5. Galantis, David Guetta & Little Mix – Heartbreak Anthem
6. Jerome & Angemi feat. Mingue – Staring At The Bottle
7. YouNotUs x LIZOT – Elevator
8. Dimitri Vegas & Like Mike, Timmy Trumpet & Edward Maya – Feel Your Love
9. Alan Walker & Alok feat. Imanbek – Sweet Dreams
10. Timmy Trumpet & Felix – Don't You Want Me
11. Jerome feat. Sarah de Warren – Home
12. HBz – King Kong
13. Armin van Buuren & Timmy Trumpet – Anita
14. Tungevaag feat. Kid Ink – Ride With Me (Blasterjaxx & Tungevaag Remix)
15. Harris & Ford & Outsiders – Irrenhaus
16. le Shuuk & Papi Pepe – Macarena
17. Cleez & R.I.O. – Everybody Cries
18. Sofia Martin x le Shuuk – Tóxica
19. Beachbag – On My Mind
20. R3HAB & Gabry Ponte – The Portrait (Ooh La La)
21. Toneshifterz & Firelite – Paradise
22. D-Block & S-te-Fan – Gates Of Paradise
23. Ben Nicky & Technikore feat. KARRA – Never Knew
Disk: 2
1. Tinlicker & Helsloot – Because You Move Me (VIP Mix)
2. DJ Licious feat. Armen Paul – Hope
3. Dante Klein & Michael Mendoza feat. Max Cardona – Too Good
4. FISHER – Just Feels Tight
5. Junior Jack – Stupidisco (David Penn Remix)
6. Loud Luxury feat. Tyler Mann – Lemons
7. Matt Sassari – Give It To Me
8. Sunnery James & Ryan Marciano & Olivia Sebastianelli – Without Ya
9. Markus Gardeweg x Hagen Feetly – Sky
10. Mattskay – Beyond the Night
11. Maceo Plex vs Faithless – Insomnia 2021 (Epic Edit)
12. Vintage Culture, Fancy Inc & Roland Clark – Free
13. Tom Gregory – River (Alle Farben Remix)
14. Nora En Pure – Life On Hold
15. EDX – Vommuli
16. D.O.D feat. RIELL – I Don't Wanna Run
17. Brando – Party's Over
18. Marco Lys – Keep Looking Around (Joris Voorn Remix)
19. Andhim – Good Times
20. Nicky Night Time feat. Natasha Eklove – Someone New
21. twoloud – Ready To Go
22. Jaxx Inc. – Fall Out
23. Oliver Moldan feat. Émilie Rachel – Last Request
Disk: 3
1. ATB feat. Ben Samama – Like That
2. Neptunica, Shockz & Rebecca Helena – Marble
3. R.I.O., The Hitmen & KYANU – Like I Love You (KYANU Remix)
4. Dynoro feat. 24kGoldn – Monsters
5. Loud Luxury – Holiday Hills
6. Mike Williams & Felix Jaehn feat. Jordan Shaw – Without You
7. Semitoo x Marc Korn x Morpheus – Million Miles
8. Hawk & Fabian Farell – Crave the Rave
9. LUNAX – Drunk in Love
10. Mike Candys & Averro feat. MEELA – Dancing Around
11. DJ Antoine & Martin van Lectro – Glow
12. LIZOT x Hyperclap x LUNAX – Superhero
13. Minelli – Rampampam
14. Moodygee, Martin van Lectro & Jordan Grace – Waiting On You
15. Edgaar & KYANU – Colliding
16. PBH & JACK feat. Nonô – Is This Love?
17. Shaun Frank & Takis feat. SHELLS – Don't Say I Love You
18. Dymd – Armor Up
19. Toby Romeo feat. Deve – Oh Lord
20. Skepsis & Cajama – Verdansk
21. Arsenium x HANNA x TYMMA – Coco-Inna (TYMMA Remix)
22. Sunlike Brothers – Start Again
23. B3nte, Mike Emilio & Hilaa – Eternity
Disk: 4
1. Jerome feat. Sarah de Warren – Home
2. Armin van Buuren & Timmy Trumpet – Anita
3. Tinlicker & Helsloot – Because You Move Me
4. le Shuuk & Papi Pepe – Macarena
5. Loud Luxury – Holiday Hills
6. Cleez & R.I.O. – Everybody Cries
7. Mike Candys & Averro feat. MEELA – Dancing Around
8. Beachbag – On My Mind
9. Harris & Ford & Outsiders – Irrenhaus
10. Tom Gregory – River (Alle Farben Remix)
11. DJ Licious feat. Armen Paul – Hope
12. Neptunica, Shockz & Rebecca Helena – Marble
13. DJ Antoine & Martin van Lectro – Glow
14. Markus Gardeweg x Hagen Feetly – Sky
15. EDX – Vommuli
16. Nora En Pure – Life On Hold
17. R.I.O., The Hitmen & KYANU – Like I Love You (KYANU Remix)
18. twoloud – Ready To Go
19. Brando – Party's Over
20. Junior Jack – Stupidisco (David Penn Remix)
21. Dymd – Armor Up
22. Dante Klein & Michael Mendoza feat. Max Cardona – Too Good
23. Jaxx Inc. – Fall Out