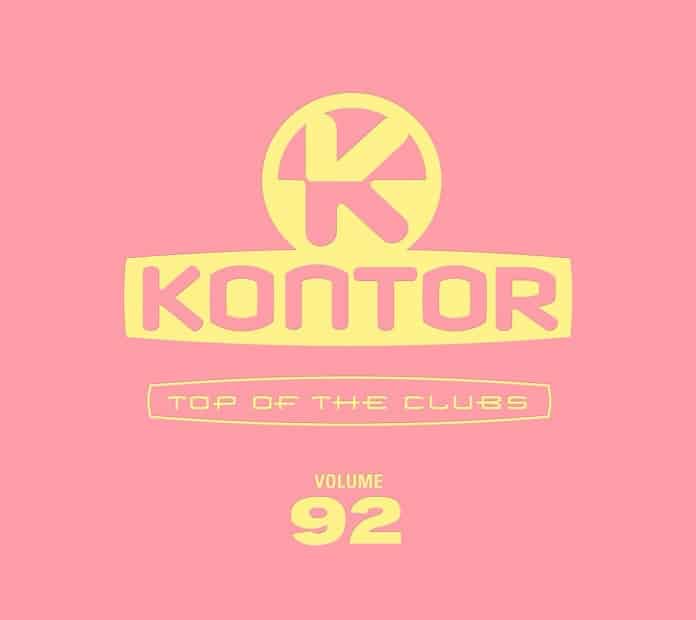 In der letzten Woche, kam die Kontor Top Of The Clubs 92 und ihre umfangreiche Tracklist in den Handel. Höchste Zeit also sich direkt ein Exemplar zu bestellen, damit ihr auf die kommende Festival Saison gut vorbereitet seid, da sicherlich viele von euch nur darauf warten wieder richtig abfeiern zu können.
Ob wir uns in diesem Jahr wieder auf ganz normale Festivals freuen dürfen bleibt abzuwarten aber sicherlich werden überall in Deutschland zumindest kleinere Versionen stattfinden. Wer auf die großen Festivals nicht verzichten möchte, sollte also ein wenig über die Grenzen Deutschland hinaus schauen.
Kommen wir aber zurück zur Kontor Top Of The Clubs 92, denn für euer Warm-Up mit Freunden, bekommt ihr hier genau die richtige Musik. Insgesamt werden ihr beim Kauf mit insgesamt 4 CDs voll mit dem besten Tracks der aktuellen Dance Charts belohnt.
Wie gewohnt, findet man auch auf dieser Ausgabe auch wieder zahlreiche Tracks bzw. Remixe, die ihr bislang auf keiner anderen Compilation finden könnt. Der Release der Kontor Top Of The Clubs 92 war am 4. Februar 2022 und steht somit bereits für euch im Handel bereit.
Neben dem Cover und der dazugehörigen XXL Tracklist, darf der MiniMix zur Compilation aus dem Hause Kontor Records nicht fehlen, damit ihr auch wisst worauf ihr euch da einlasst. Wie bereits oben erwähnt, findet ihr hier die richtige Musik um euch auf die kommende Festivalsaison vorzubereiten.
CD1: Mixed by Jerome
01. ACRAZE feat. Cherish – Do It To It
02. Crunkz – Superlike
03. J Balvin & Skrillex – In Da Getto
04. Farruko – Pepas (Tiësto Remix)
05. Jerome x LUNAX x Orange INC feat. Nathalie Blue – Breathe Me To Life (Ayahuasca)
06. Tiësto & Ava Max – The Motto
07. Becky Hill & Topic – My Heart Goes (La Di Da)
08. Jerome x Malou x MOKABY – Better Love
09. Neptunica x Felix Schorn x MEELA- What Do You Know?
10. LUNAX & Maxim Schunk – OMG
11. Mike Candys x Jerome feat. Evie – Lonely Again
12. Thoby – I Wanna Know You
13. Armin van Buuren & Vini Vici feat. Tribal Dance & Natalie Wamba – Yama
14. LANNÉ & LUNAX – Numb
15. Timmy Trumpet x Cascada x Harris & Ford – Never Let Me Go
16. Andrew Rayel feat. Lola Blanc – Horizon (Da Tweekaz Remix)
17. Le Shuuk – kunterbunt
18. Harris & Ford x AXMO feat. Sarah de Warren – Dreams
19. Sonic One – Ring The Alarm (KYANU Remix)
20. Squid Kids x 71 Digits – Red Light, Green Light (Club Mix)
21. Rain Radio & DJ Craig Gorman – Talk About
22. Öwnboss & Sevek – Move Your Body
23. Mark Bale – Need Nobody (LANNÉ Remix)
CD2: Mixed by Markus Gardeweg
01. Leony – Remedy
02. Kungs – Never Going Home
03. Elton John, Dua Lipa – Cold Heart (Claptone Remix)
04. Purple Disco Machine feat. Eyelar – Dopamine
05. BURNS – Talamanca
06. Navos – Believe Me
07. Regard x Kwabs – Signals
08. AVAION, VIZE, Leony – Pieces
09. MEDUZA feat. Hozier – Tell It To My Heart
10. Brando – All Night
11. DYMD – Echoes
12. Glockenbach feat. ClockClock – Redlight
13. Moodshift feat. Oliver Nelson, Lucas Nord, flyckt – Walk On Water
14. Diplo, Paul Woolford & Kareen Lomax – Promises
15. Martin Trevy – Bassline
16. Jaxx Inc. – I Need Your Love
17. Zoey Jones – Fantasy (The Dukes Remix)
18. Audien feat. Cate Downey – Wish It Was You (Nils Hoffmann Remix)
19. Sans Souci – Nanda
20. Elderbrook & Emmit Fenn – I'll Find My Way To You
21. Hypervision – Red Skies
22. Calippo – Out Of My Head
23. Nora En Pure – Luscious Rain
CD3: Mixed by Beachbag
01. Beachbag x JUNAR x BASTL x Rebecca Helena – Plans Of Power
02. Tiësto, Lucas & Steve – Oohla Oohla
03. Armin van Buuren x The Stickmen Project – No Fun
04. Andrew Spencer – Take Me Out
05. The Disco Boys feat. Manfred Mann's Earth Band – For You (Deeperlove Remix)
06. A7S – Nirvana (LUM!X & Gabry Ponte Remix)
07. Neptunica x Beachbag – Runaways
08. Mike Candys & LUNAX – Love U So
09. Galwaro x B3nte – Gun Down
10. Sunlike Brothers & MAD SNAX – Wind Me Up
11. M.Z.I – Losing Control
12. The Hitmen feat. Taia Day – Down The Road
13. Shockz x MEELA – When You Say Hello
14. NOØN x Wankelmut x Marie Bothmer – Cross My Mind
15. ARTY feat. Griff Clawson – Those Eyes
16. Cleez – Cold World
17. twoloud & Special Vibe – The Whys
18. Deeperlove – Left Me Dry
19. DNF – Sweet Like Candy
20. NOØN & Anna Grey – Belka (ALOTT Remix)
21. Morgan Page x BVRNOUT – I Love It
22. Cuebrick – Who's Gonna Save Me
23. FR!ES – Illuminate
CD4: Full length versions
01. Jerome x LUNAX x Orange INC feat. Nathalie Blue – Breathe Me To Life (Ayahuasca)
02. Neptunica x Felix Schorn x MEELA – What Do You Know?
03. Mike Candys & LUNAX – Love U So
04. Beachbag x JUNAR x BASTL x Rebecca Helena – Plans Of Power
05. Crunkz – Superlike
06. Leony – Remedy
07. Martin Trevy – Bassline
08. NOØN x Wankelmut x Marie Bothmer – Cross My Mind
09. Armin van Buuren x The Stickmen Project – No Fun
10. Le Shuuk – kunterbunt
11. Cuebrick – Who's Gonna Save Me
12. Thoby – I Wanna Know You
13. The Hitmen feat. Taia Day – Down The Road
14. Cleez – Cold World
15. Andrew Spencer – Take Me Out
16. DYMD – Echoes
17. Nora En Pure – Luscious Rain
18. Hypervision – Red Skies
19. Shockz x MEELA – When You Say Hello
20. FR!ES – Illuminate
21. M.Z.I – Losing Control
22. Jaxx Inc. – I Need Your Love
23. Brando – All Night