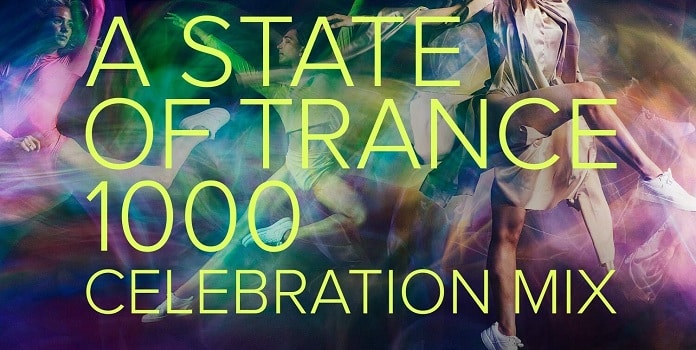 Der neue Armin van Buuren – A State of Trance 1000 – Celebration Mix, macht mit seiner riesigen Tracklist so richtig Bock aufs feiern. Leider gestaltet sich das ganze auch in diesem Jahr nicht gerade einfach. So hoffen alle auf die Lockerungen, um das feiern mit Freunden wieder möglich zu machen.
Die richtige Musik liefert an dieser Stelle Armin van Buuren. Was einst mit einem kleinen Mix begann, ist Heute eine eigene Marke geworden, denn A State of Trance ist mittlerweile viel mehr als nur ein kleines Set, sondern viel mehr ein Eventreihe und auch eine Festival-Reihe ist damit geplant.
Die mittlerweile tausendste Ausgabe von A State of Trance musst natürlich kräftig gefeiert werden. Um euch das ganze ein wenig nach Hause zu holen, bringt Armin van Buuren den passenden Mix als Compilation auf den Markt und das mit einer wirklich riesigen Tracklist.
Bis zum Release dauert es zum Glück auch nicht mehr lange, denn bereits ab dem 5. März 2021 steht das gute Stück für euch im Handel bereit. Natürlich darf an dieser Stelle die besagte Tracklist und das dazugehörige Cover nicht fehlen.
Damit aber nicht genug, denn wir haben auch den Armin van Buuren – A State of Trance 1000 – Celebration Mix direkt eingebunden, damit ihr euch das ganze so oft anhören könnt wie ihr möchtet.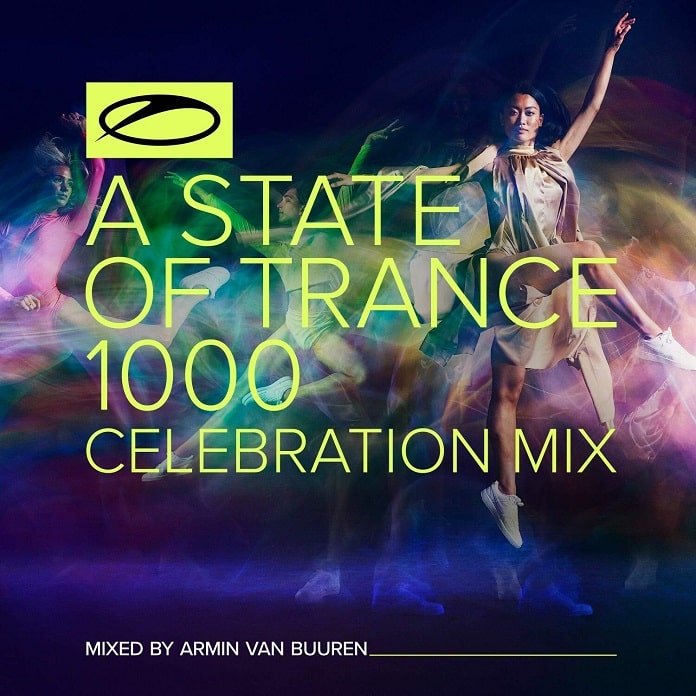 Disk 1:
01.Armin Van Buuren, Intro – The boy on his bike 2:05
02.Armin Van Buuren, Andain – Beautiful things (Gabriel & Dresden Unplugged Mix) 1:43
03.Armin Van Buuren, Gareth Emery, Standerwick, Haliene – Saving light 1:28
04.Armin Van Buuren, Yuri Kane – Right back 0:59
05.Armin Van Buuren, Cosmic Gate, Emma Hewitt – Be your sound 1:56
06.Armin Van Buuren, Gareth Emery, Christina Novelli – Concrete angel 1:29
07.Armin Van Buuren, Roger Shah, Sunlounger – White sand 0:58
08.Armin Van Buuren, John O'Callaghan, Sarah Howells – Find yourself (Cosmic Gate Remix) 1:12
09.Armin Van Buuren, Omnia & Ira – The fusion 0:43
10.Armin Van Buuren, Shapov – The last dancer 0:28
11.Armin Van Buuren, Christian Burns – This light between us (Armin Van Buuren's Great Strings Mix) 0:37
12.Armin Van Buuren, Gareth Emery, Oceanlab, Above & Beyond – On a good day (Metropolis) 1:24
13.Armin Van Buuren, Alex M.O.R.P.H., Natalie Gioia – The reason (Club Mix) 0:57
14.Armin Van Buuren, Simon Patterson, Lucy Pullin – Now I can breathe again 1:26
15.Armin Van Buuren – Control freak (Sander Van Doorn Remix) 0:13
16.Armin Van Buuren, Aalto – 5 0:36
17.Armin Van Buuren, Rank 1, Kush – This world is watching me 0:43
18.Armin Van Buuren, Andy Moor, Above & Beyond – Air for life 0:43
19.Armin Van Buuren, Karen Overton – Your loving arms (Club Mix) 1:05
20.Armin Van Buuren, El, Ridgewalkers – Find (Andy Moor Remix) 0:44
21.Armin Van Buuren, Matt Darey, Urban Astronauts, Kate Louise Smith – See the Sun (Aurosonic Remix) 1:13
22.Armin Van Buuren, Above & Beyond, Zoë Johnston – No one on Earth (Gabriel & Dresden Remix – Above & Beyond Respray) 1:13
23.Armin Van Buuren, Moya Brennan, Chicane – Saltwater (Kryder Remix) 1:15
24.Armin Van Buuren, Orjan Nilsen – The late Anthem (Way Too Late Mix) 0:52
25.Armin Van Buuren, Andrew Rayel – Dark warrior 0:36
26.Armin Van Buuren, Bobina – Winter 0:58
27.Armin Van Buuren, Markus Schulz, Gabriel & Dresden, Departure – Without you near (Gabriel & Dresden Remix) 1:12
28.Armin Van Buuren, Gabriel & Dresden – Zocalo 0:58
29.Armin Van Buuren, Sharon Den Adel – In and out of love 0:56
30.Armin Van Buuren, Jorn Van Deynhoven – New horizons (Asot 650 Anthem) 0:30
31.Armin Van Buuren, The Blizzard – Kalopsia 0:58
32.Armin Van Buuren, Andy Moor, Adam White, Whiteroom – The whiteroom 1:13
33.Armin Van Buuren, Gaia – Tuvan 0:59
34.Armin Van Buuren, Ferry Corsten, Betsie Larkin – Made of love 0:56
35.Armin Van Buuren, I_o – Castles in the sky 0:30
36.Armin Van Buuren, Orjan Nilsen – Between the rays 0:57
37.Armin Van Buuren, Gaia – Empire of hearts 0:57
38.Armin Van Buuren, W&w – Invasion (Asot 550 Anthem) 0:30
39.Armin Van Buuren, Ferry Corsten, Gouryella – Anahera 1:26
40.Armin Van Buuren, System F – Out of the blue (Ilan Bluestone Remix) 1:20
41.Armin Van Buuren, Ralphie B – Massive 1:12
42.Armin Van Buuren, Davey Asprey – Fallout 1:33
43.Armin Van Buuren, Mike Foyle, Signalrunners – Love theme dusk (Mike's Broken Record Mix) 0:57
44.Armin Van Buuren – Sail 0:56
45.Armin Van Buuren, Push – Strange world (2000 Remake) 1:11
46.Armin Van Buuren, Paul Oakenfold – Southern Sun (Tiësto Remix) 1:32
47.Armin Van Buuren, Above & Beyond, Richard Bedford – Sun & Moon (Above & Beyond Club Mix) 1:41
48.Armin Van Buuren, Andrew Rayel, Jano – How do I know (Club Mix) 1:33
49.Armin Van Buuren, Roger Shah, Sunlounger, Zara – Lost 0:44
50.Armin Van Buuren, Luminary – Amsterdam (Smith & Pledger Remix) 1:51
51.Armin Van Buuren, Arty & Mat Zo – Rebound 0:58
52.Armin Van Buuren, Shogun – Skyfire 0:58
53.Armin Van Buuren, Gaia – J'ai envie de toi 1:27
54.Armin Van Buuren – I live for that energy (Asot 800 Anthem) 1:15
55.Armin Van Buuren, Planet Perfecto Knights – Resurection (Paul Oakenfold Full On Mix) 1:06
Disk 2:
01.Armin Van Buuren, Paul van Dyk – For an angel (E-Werk Club Mix) 0:59
02.Armin Van Buuren, Markus Schulz – The new world 0:58
03.Armin Van Buuren, Jan Vayne – Serenity 1:05
04.Armin Van Buuren, Marlo – Visions 0:44
05.Armin Van Buuren, MaRLo & Feenixpawl – Lighter than air 0:44
06.Armin Van Buuren, Way Out West – Killa (DJ Orkidea Remix) 0:43
07.Armin Van Buuren, Solarstone, Scott Bond – 3rd Earth 0:28
08.Armin Van Buuren, Key4050 & Plumb – I love you 1:53
09.Armin Van Buuren, Gareth Emery, Bo Bruce – U (Bryan Kearney Remix) 1:10
10.Armin Van Buuren, Justine Suissa – Burned with desire (Armin Van Buuren Pres. Rising Star Vocal Mix) 0:56
11.Armin Van Buuren, Tiësto – Suburban train 0:56
12.Armin Van Buuren, Kyau & Albert – Made of Sun 0:28
13.Armin Van Buuren, Oceanlab, Above & Beyond – Satellite 1:45
14.Armin Van Buuren, Richard Durand, Christina Novelli – The air I breathe (Club Mix) 1:39
15.Armin Van Buuren, Gareth Emery, Annabel – You'll be ok 1:25
16.Armin Van Buuren, Saltwater – The legacy (Alphazone Remix) 0:56
17.Armin Van Buuren, Alex M.O.R.P.H., Sylvia Tosun – An angel's love 1:54
18.Armin Van Buuren – Communication Part 3 0:56
19.Armin Van Buuren, Binary Finary – 1998 (Gouryella Remix) 1:25
20.Armin Van Buuren, Aly & Fila – It's all about the melody 1:24
21.Armin Van Buuren, The Thrillseekers – Synaesthesia (Ferry Corsten Remix) 1:10
22.Armin Van Buuren, Ben Gold – I'm in a state of trance (Asot 750 Anthem) 1:10
23.Armin Van Buuren, Sebastian Brandt – 450 0:55
24.Armin Van Buuren, John O'Callaghan, Audrey Gallagher – Big sky (Agnelli & Nelson Remix) 0:55
25.Armin Van Buuren, Ram – Ramsterdam (Jorn Van Deynhoven Remix) 1:09
26.Armin Van Buuren, Aly & Fila, Jwaydan – We control the sunlight 2:19
27.Armin Van Buuren, Hilight Tribe – Free Tibet (Vini Vici Remix) 0:42
28.Armin Van Buuren, Hilight Tribe, Vini Vici – Great spirit 0:41
29.Armin Van Buuren, Ferry Corsten – Brute 0:55
30.Armin Van Buuren, W&w, Vini Vici – Chakra 0:41
31.Armin Van Buuren, Sonic Inc – The taste of summer (Fire & Ice Vital Remix) 0:27
32.Armin Van Buuren, Giuseppe Ottaviani – Through your eyes 0:54
33.Armin Van Buuren, Arksun – Arisen 1:09
34.Robert Miles, Armin Van Buuren – Children (Dream Version) 1:09
35.Armin Van Buuren, Veracocha – Carte blanche 0:55
36.Armin Van Buuren, Dj Shah, Adrina Thorpe – Who will find me (Main Mix) 0:55
37.Armin Van Buuren, Tiësto – Adagio for strings 1:16
38.Armin Van Buuren, Push – Universal nation 1:23
39.Armin Van Buuren, Plastic Boy – Silver bath 1:23
40.Armin Van Buuren, Pulser – My religion 0:55
41.Paul Van Dyk, Armin Van Buuren, Hemstock & Jennings – Nothing but you (PVD Club Mix) 0:55
42.Armin Van Buuren, Solarstone – Solarcoaster (Midway Remix) 0:52
43.Armin Van Buuren, Kyau & Albert – Velvet morning (Aalto Remix) 1:13
44.Armin Van Buuren, Allen Watts – Arizona 1:09
45.Armin Van Buuren, 8 Wonders – The morning after (The Thrillseekers Remix) 0:55
46.Armin Van Buuren, Ram & Susana – Ramelia (Tribute To Amelia) 2:05
47.Armin Van Buuren, Ben & Sivan Gold – Stay (Sneijder Remix) 1:44
48.Armin Van Buuren, Susana – Shivers 1:37
49.Armin Van Buuren, Thomas Bronzwaer – Shadow world 1:23
50.Armin Van Buuren, Photographer – Airport 0:54
51.Armin Van Buuren, Giuseppe Ottaviani – Linking people 1:08
52.Armin Van Buuren, Dj's United – Remember love 1:23
53.Armin Van Buuren, Outro – What the future will bring 1:06