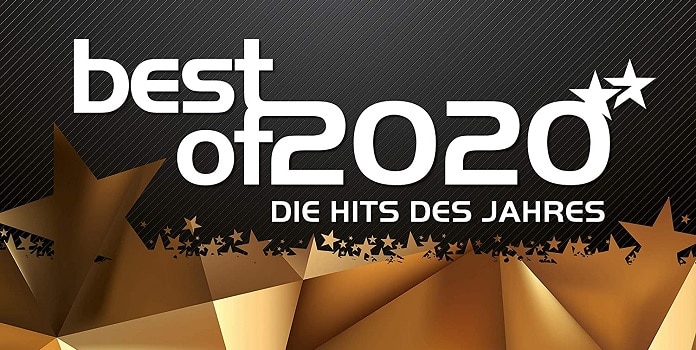 Mit der neuen Best of 2020 – die Hits des Jahres, kommen die größten Hits vereint in einer Tracklist zu euch nach Hause. Wir befinden uns bereits im letzten Quartal des Jahres 2020, welches viele wohl lieber vergessen wollen, doch vielen hat gerade die Musik durch dieses seltsame Jahr geholfen.
Da ist es sicherlich umso schöner, die zahlreichen großen Hits noch einmal zu hören und sich in die heimische zu Stellen. Gerade in hier kommt die Best of 2020 – die Hits des Jahres ins Spiel, denn hier hat Polystar ( Universal Music ) wieder die besten Hits aus den Charts rausgesucht, um eine ganz besondere Tracklist zu erschaffen.
Wer einmal einen Blick auf die Tracklist wirft, wird zahlreiche große Tracks finden. Gemeint sind an dieser Stelle Songs von z.B. Robin Schulz, Justin Bieber, Ava Max, OneRepublic, Ellie Goulding, Felix Jaehn, TwoColors, Lady Gaga, The Weeknd und zahlreiche weitere Künstler.
Der Release der Best of 2020 – die Hits des Jahres ist für den 23. Oktober 2020 angesetzt. Somit ist noch ausreichend Zeit, sich das gute Stück direkt einmal vorzubestellen, um den Release nicht zu verpassen.
Damit ihr wisst was euch hier erwartet, darf wie man es von uns gewöhnt ist, an dieser Stelle die Tracklist und das dazugehörige Cover nicht fehlen. Um die Vorfreude noch etwas zu steigern, gibt es als Bonus von uns noch das neue Video Justin Bieber feat. Chance The Rapper – Holy oben drauf.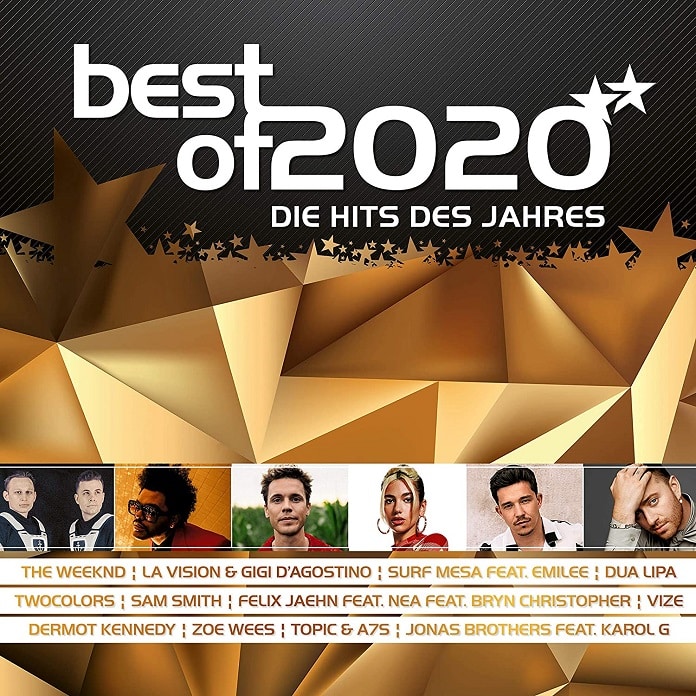 Disk 1:
01. The Weeknd – Blinding Lights
02. Dua Lipa – Hallucinate
03. Ava Max – Kings & Queens
04. Justin Bieber feat. Chance The Rapper – Holy
05. Lady Gaga & Ariana Grande – Rain On Me
06. LA Vision & Gigi D'Agostino – Hollywood
07. Robin Schulz – Alane
08. Surf Mesa feat. Emilee – ily (i love you baby)
09. Billie Eilish – everything i wanted
10. VIZE & Tom Gregory – Never Let Me Down
11. BENEE feat. Gus Dapperton – Supalonely
12. Zoe Wees – Control
13. Sam Smith – Diamonds
14. Nico Santos & Topic – Like I Love You
15. Dermot Kennedy – Outnumbered
16. Jonas Brothers feat. KAROL G – X
17. Katy Perry – Smile
18. Alok x Martin Jensen & Jason Derulo – Don't Cry For Me
19. Claire Rosinkranz – Backyard Boy
20. OneRepublic – Didn't I
21. Ellie Goulding – Power
22. Bob Marley feat. Robin Schulz – Sun Is Shining
23. Lucky Luke – Cooler Than Me
24. Jonas Blue & MAX – Naked
Disk 2:
01. Twocolors – Lovefool
02. Internet Money, Gunna, Don Toliver feat. NAV – Lemonade
03. Topic & A7S – Breaking Me
04. SAINt JHN – Roses (Imanbek Remix)
05. Dua Lipa – Physical
06. Felix Jaehn feat. Nea feat. Bryn Christopher – No Therapy
07. Capital Bra feat. Cro – Frühstück in Paris
08. Pietro Lombardi – Cinderella
09. Jamule & Santos – Fastlane
10. Joker Bra & VIZE – Baby
11. Tujamo x VIZE x MAJAN – Lonely
12. Badmómzjay – Signal
13. J. Balvin, Dua Lipa, Bad Bunny, Tainy – UN DIA (ONE DAY)
14. Shirin David – 90-60-111
15. Cro & badchieff – Fall Auf
16. Felix Jaehn feat. GASHI feat. FAANGS – SICKO
17. BLACKPINK – How You Like That
18. Mabel – Boyfriend
19. Remme – lose touch
20. Trevor Daniel & Selena Gomez – Past Life
21. Maroon 5 – Nobody's Love
22. James Bay – Chew On My Heart
23. Giant Rooks – Heat Up
24. David Puentez & Albert Neve – Superstar