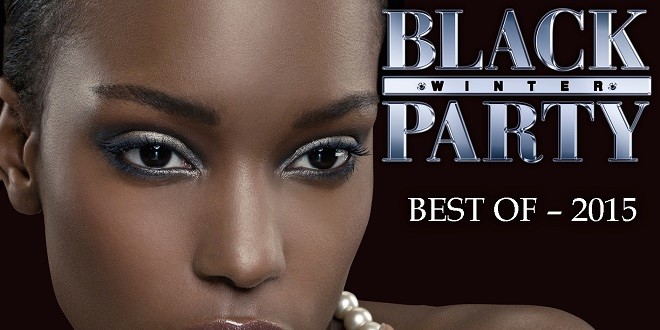 Für die Silvester Party kommt die Best of Black Winter Party 2015 für ordentliche Musik zu spät aber die Tracklist kann sich auch in diesem Jahr wieder sehen lassen. Die Tracklist könnte man als Best of CD der letzten Monate bewerten, denn so Mega Aktuell ist sie nicht.
Da die Genre der House und Black Musik immer näher zusammen gewachsen sind die letzten Monate, kann man natürlich auch den einen oder anderen House Music Track auf dieser Compilation finden, wie z.B. von David Guetta, ZHU, oder David Guetta.
Wie bereits oben erwähnt kommt die CD zu spät auf den Markt, um euch noch mit ordentlich Musik zu Silvester zu versorgen. Der Release Termin der Best of Black Winter Party 2015 ist nämlich für den 16. Januar 2014 angesetzt.
Wir brauchen euch ja eigentlich nicht mehr sagen, was an dieser Stelle nun folgt, denn wie immer haben wir auch in diesem Fall die Tracklist und das Cover der Best of Black Winter Party 2015 für euch am Start, viel Spaß damit.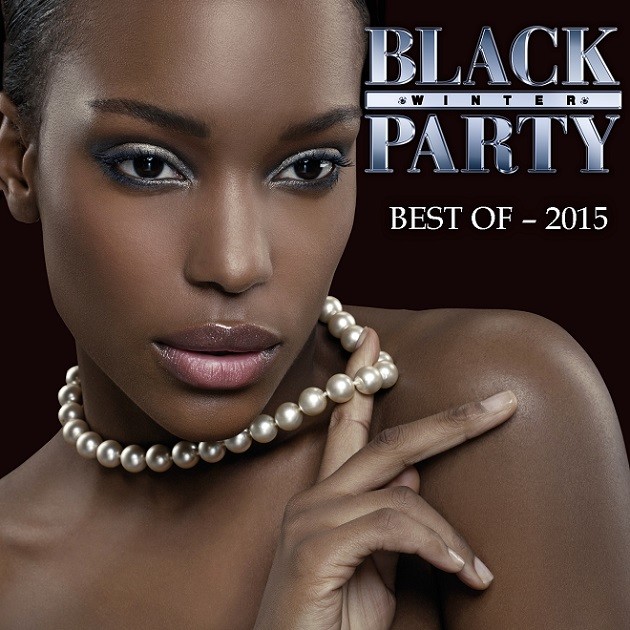 Disk 1 von 2:
1.Kwabs – Walk
2.David Guetta – Dangerous
3.Calvin Harris – Summer
4.Zhu – Paradise Awaits
5.Die Fantastischen 4 – "25"
6.Pharrell Williams – Happy
7.Ariana Grande feat. Iggy Azalea – Problem
8.Jason Derulo feat. Snoop Dogg – Wiggle
9.Charlie XCX – Boom Clap
10.Jessie J. Ariana Grande & Nicki Minaj – Bang Bang
11.Fences feat. Macklemore – Arrows
12.Pitbull Feat. Ryan John – Fireball
13.Chris Brown – New Flame
14.Nicki Minaj – Pills N Potion
15.Aloe Black – I Need A Dollar
16.James Brown – Get Up (I feel like being a sexmachine)
17.Iggy Azalea feat. Charli XCX – Fancy
18.Jeremih – Don´t Tell 'Em
19.Trey Songs – Na Na
20.Sean Paul – Hey Baby
21.Flo Rida feat. Pitbull – Whistle
Disk 2 von 2:
1.Ed Sheeran – Don´t
2.Fergi – L.A. Love (lala)
3.Nico & Vinz – Am I Wrong
4.Rudimental feat. Emeli Sande – Free Start
5.Y´akoto – I Will Go Down
6.Cris Cab – Liar Liar
7.Marlon Roudette – When The Beat Drops Out
8.Robin Schulz & Alligathoh – Willst Du (Radio Mix)
9.CRO – Bad Chick
10.Mateo – Isso
11.Marteria – Kids
12.Seeed – Dickes B
13.Left Boy – Security Check
14.Naughty Boy feat. Sam Romans – Home
15.Bruno Mars – Treasure
16.Taio Cruz feat. Flo Rida – Hangover
17.Jess Glynne – Right Here
18.Duke Dumont – Won´t Look Back
19.Bakermat – One Day
20.Clean Bandit – Rather Be
21.Lilly Wood & The Prick And Robin Schulz – Prayer in C (R. Schulz Edit)