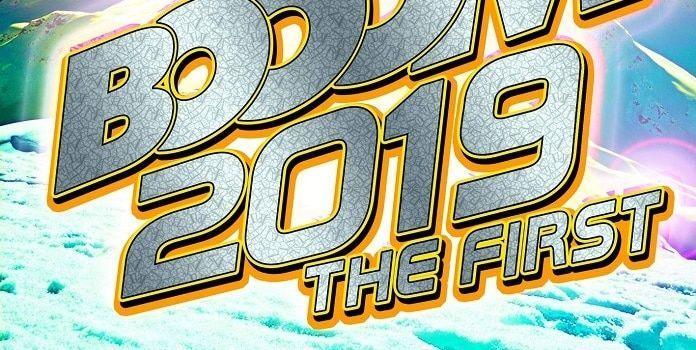 Mit der neuen Booom 2019 – The First und der dazugehörigen Tracklist, wag Sony Music den ersten Blick ins musikalische 2019 oder etwa nicht ? Was sich Sony Music bei der Tracklist der Booom 2019 – The First gedacht hat, können wir allerdings nicht groß nachvollziehen, denn aktuell sieht anders aus.
Wenn wir einen Blick auf die Tracklist werfen, finden wir eben auch Tracks wie z.B. eEl Profesor – Bella ciao (Hugel Remix) oder Armin Van Buuren – Blah blah blah, die bereits im Frühjahr 2018 auf den Markt kamen. Zwar findet man auch den einen oder anderen aktuellen Track in der Tracklist aber 2019 ist das nicht.
Selten haben wir Compilations in den letzten Jahren so kritisiert, wie in diesem Fall. Auch wenn Compilations im Vergleich zu den Zahlen vor einigen Jahren, kaum noch Geld einspielen, sollten die Tracklist der Compilation deutlich aktueller sein, wenn sie einen musikalischen Ausblick wagen.
Im Handel steht die Booom 2019 – The First ab dem 14. Dezember 2019 und wie immer an dieser Stelle, haben wir auch hier die Tracklist und das passende Cover für euch am Start. Wer also ein Mix aus Best of 2018 und einigen aktuellen Tracks haben möchte, der sollte Compilations wie die Booom 2019 – The First ins Auge fassen.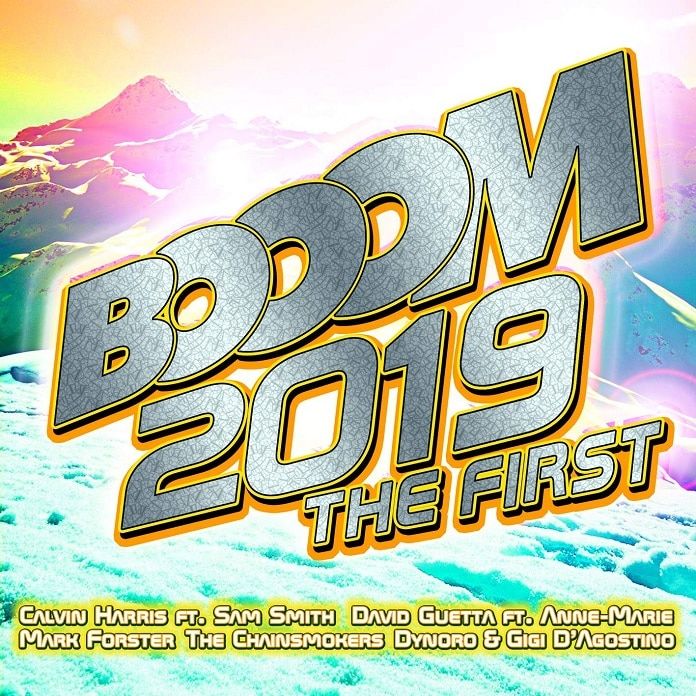 Disk 1:
01.Sido – Tausend Tattoos 3:27
02.Calvin Harris, Sam Smith – Promises 3:35
03.David Guetta, Anne-Marie – Don't leave me alone 3:04
04.The Chainsmokers, Kelsea Ballerini – This feeling 3:18
05.Mark Forster – Einmal 3:18
06.Nicki Minaj, Little Mix – Woman like me 3:50
07.Maroon 5 – Girls like you 3:35
08.Lea & Cyril – Immer wenn wir uns sehn 3:04
09.Revolverheld, Antje Schomaker – Liebe auf Distanz 3:17
10.George Ezra – Shotgun 3:20
11.Bori, R. City, Felix Jaehn – Jennie 3:06
12.Zara Larsson – Ruin my life 3:11
13.Cris Cab, J. Balvin – Just wanna love you 3:20
14.Josh. – Cordula Grün 3:33
15.Max Giesinger – Zuhause 3:39
16.Namika – Alles was zählt 3:22
17.Larsito, Mandy Capristo – Si es amor 2:55
18.Leona Lewis, Hellberg – Headlights 3:22
19.Snoop Dogg, Olly Murs – Moves 2:46
20.Alice Merton – Why so serious 3:45
21.Loredana, Mozzik – Bonnie & Clyde 2:56
22.Bausa – Vagabund 2:35
23.Samy, Xatar, Capital Bra – Ich liebe es 2:47
Disk 2:
01.Gigi D'Agostino, Dynoro – In my mind 3:05
02.Alle Farben, Ilira – Fading 3:27
03.Kygo, Sandro Cavazza – Happy now 3:31
04.Brando, Loud Luxury – Body 2:45
05.Lost Frequencies, The Nghbrs – Like I love you 3:12
06.Conor Maynard, Kris Kross Amsterdam, The Boy Next Door – Whenever 2:46
07.Hugel, El Profesor – Bella ciao (Hugel Remix) 2:46
08.Stefanie Heinzmann, Alle Farben- Build a house 3:02
09.Indiiana, Drenchill – Freed from desire 2:41
10.Martin Garrix, Mike Yung – Dreamer 3:15
11.French Montana, Ella Eyre, Meghan Trainor, Sigala – Just got paid 3:40
12.Mark Ronson, Diplo, Dua Lipa, Silk City – Electricity 3:58
13.Bodybangers – Ciuri ciuri 2:54
14.Charming Horses – King of my castle 3:09
15.Lizot – Corvette 3:02
16.Wild Culture – Together alone 4:14
17.Mike Candys, Jack Holiday – The riddle anthem rework 2:53
18.Vize – Glad you came 3:18
19.Keanu Silva – Fine day 3:16
20.Oliver Heldens, Shungudzo – Fire in my soul 2:57
21.Laura White, El Profesor – Ce soir? (Hugel Remix) 3:19
22.Sophia Somajo, Alan Walker – Diamond heart 4:02
23.Armin Van Buuren – Blah blah blah 3:04