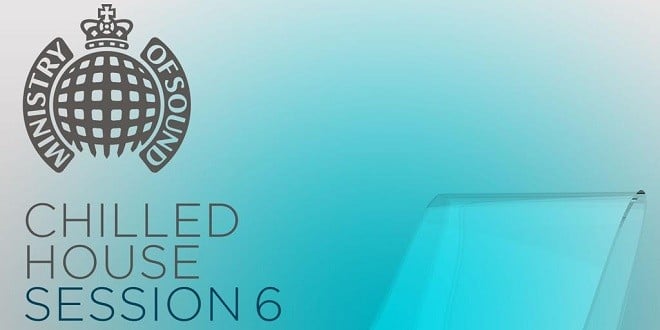 MIt der Ministry of Sound Chilled House Session 6 kommt die nächste Compilation mit überragender Tracklist auf den Markt. Ob als Download oder als herkömmliche CD, eins ist bereits jetzt schon sicher und zwar der Erfolg der neuen Chilled House Session.
Bereits in den letzten Jahren haben wir immer wieder über diese Compilation auf unserem House Music Magazin berichtet und schon damals war diese CD sehr beliebt. Derzeit geht es im Hause Ministry of Sound richtig zur Sache, was damit gemeint ist, sollten unseren treuen Leser bereits wissen, denn kaum eine Woche, in der wir nicht über neue CDs des englischen Labels berichten.
Wie der Name Chilled House Session 6 schon sagt, erwarten euch hier jede Menge chillige House Music Tracks. Der Trend in den letzten Monaten ging ganz klar weg vom EDM Sound und hin zu den großen Deep House Sounds.
So wird euch die Chilled House Session 6 sicherlich nicht enttäuschen, im Handel steht sie in Deutschland bereits ab dem 6. Februar 2015 und bis dahin haben wir wie gewohnt, schon einmal die Tracklist und das Cover für euch am Start.
Disc: 1
1. Promises – Tchami
2. Waves (Robin Schulz Remix) – Mr. Probz
3. Wicked Games (Feat. Anna Naklab) – Parra for Cuva
4. If You Wait (Jacques Lu Cont Remix) – London Grammar
5. My Head Is a Jungle (MK Remix) – Wankelmut & Emma Louise
6. Say You Love Me (Alex Adair Remix) – Jessie Ware
7. Another Love (Zwette Edit) – Tom Odell
8. Giant in My Heart (No Artificial Colours Remix) – Kiesza
9. Faded – ZHU
10. Stay (Justin Martin Remix) – Henry Krinkle
11. West Coast – Lana Del Rey
12. Unmissable (Feat. Zak Abel) (Huxley Remix) – Gorgon City
13. What Can I Do (Feat. Ali Love) (Extended Mix) – SecondCity
14. Resonance (The White N3rd Remix) – LuvBug
15. I'm Aquarius (Claptone Remix) – Metronomy
16. Stolen Dance (2014 Club Edit FlicFlac Mix) – Milky Chance
17. Time Again (Peer Kusiv Remix) – Jan Blomqvist
18. Retrospect – Kokiri
19. All I See (Darius Remix) – Bondax
20. On Trees and Birds and Fire (Sam Feldt & Bloombox Remix) – I Am Oak
Disc: 2
1. Can't Do Without You (Tale of Us & Mano Le Tough Remix) – Caribou
2. Walk (Sasha Remix) – Kwabs
3. Lights – SOHN
4. Sleep Sound – Jamie xx
5. The Wild – Joris Voorn
6. Back Home – Fritz Kalkbrenner
7. Long Days, Hot Nights (Claptone Radio Edit) – Sirens of Lesbos
8. Flashlight – Bonobo
9. From the Dark (Feat. Moggli) – Maya Jane Coles
10. Daniel – Konstantin Sibold
11. Diamonds – Lane 8
12. Levo – Recondite
13. Indigo – Gui Boratto
14. Grace – Bob Moses
15. Scala – Agoria
16. Not This Time (Andhim Remix) – The 2 Bears
17. Sordid Affair (Maceo Plex Mix) – Royksopp
18. Dem Howl (Feat. Troels Abrahamsen) (Joris Voorn Mix) – Audion
19. Epikur – David August
20. Ice – Hunter/Game