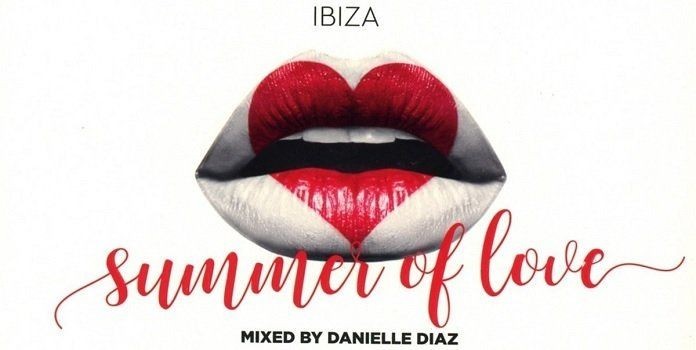 Mit der neuen Coco Beach Ibiza 7 – Summer of Love und ihrer Tracklist, befördert ihr euch förmlich in den "Summer of Love" der Partyinsel Ibiza. In den letzten Monaten hat die Partyinsel eher für negative Schlagzeilen gesorgt, doch die Partynächte laufen weiterhin mit viel Glamour ab, so dass Ibiza weiter ein Partyziel bleibt.
Der Coco Beach Ibiza, gelegen am schönsten Strandabschnitt der Playa d'en Bossa, gehört, mit seiner gelungenen Mischung aus exquisitem Restaurant und exklusivem Strand Club, zu den absoluten Hot Spots der beliebten Baleareninsel. Auch in seiner 14. Saison laden fantastische Speisen, coole Drinks, tolle Events und entspannte Musik zum Verweilen im Coco Beach direkt am Meer ein.
Wer den Urlaub auf Ibiza bereits hinter sich hat oder noch vor sich, kann sich mit dem passenden Soundtrack Coco Beach Ibiza 7 – Summer of Love musikalisch auf die Insel einstellen. Der Release der Coco Beach Ibiza 7 – Summer of Love ist für den 4. Mai 2018 angesetzt.
Wie immer an dieser Stelle, haben wir natürlich auch hier die Tracklist und das passende Cover für euch am Start. Da dieser Soundtrack bei Kontor Records released wird, dürfen wir uns natürlich auch wieder über einen MiniMix freuen. Damit könnt ihr euch sicher schon einen ersten Eindruck von dieser Compilation machen.
Disk: 1
1. RCHL – Freefall
2. Kygo feat. Jason Walker : Sunrise – Kygo / Walker, Jason
3. Thomas Atzmann : Pan (Metatext Remix) – Atzmann, Thomas
4. Sans Souci : Twin Lakes – Souci, Sans
5. Lost Frequencies & Zonderling feat. David Benjamin : Crazy (Acoustic Version) – Lost Frequencies / Zonderling / Benjamin, David
6. Dan Farber feat. Boy Matthews : Time For Living (Wankelmut Remix) – Farber, Dan / Matthews, Boy
7. Lino Di Meglio : The Color Of Love (Lello Russo Remix) – Meglio, Lino Di
8. Dennis Lloyd : Nevermind – Lloyd, Dennis
9. Jan Blomqvist : Stories Over (Aparde Remix) – Blomqvist, Jan
10. Loui & Scibi : Don't Lie (Satin Jackets Remix) – Loui & Scibi
11. Martin Garrix & David Guetta feat. Jamie Scott & Romy Dya : So Far Away – Garrix, Martin / Guetta, David / Scott, Jamie / Dya, Romy
12. Sebastian Davidson feat. Claes Rosen : Klapp – Davidson, Sebastian / Rosen, Claes
13. Loud Luxury feat. Brando : Body (Late Nite Version) – Loud Luxury / Brando
14. Carol Fernandez : Hard To Find Love (Toney D Paradise Mix) – Fernandez, Carol
15. Nora En Pure : Sphinx – En Pure, Nora
16. Lexer : I Thought I Heard You Screaming – Lexer
17. Shelter Point : Fuse (Eelke Kleijn Extended Remix) – Shelter Point
18. Lee & Sun : Crush & Crave – Lee & Sun
Disk: 2
1. Mr. Calix : Sunny (Alex Schulz Extended Remix) – Mr. Calix
2. Petit Biscuit ft. Panama : Waterfall (Ferdinand Weber Remix) – Petit Biscuit / Panama
3. Sebastien feat. Michael Lynch : Give It Up For U – Sebastien / Lynch, Michael
4. Lucas & Steve : Up Till Dawn (On The Move) – Lucas & Steve
5. Tungevaag & Raaban feat. Victor Crone : Coming Up – Tungevaag & Raaban / Crone, Victor
6. Johnny Bravo & Darya Sergiyenko : Ain't Nobody (Deeplomatik Remix) – Bravo, Johnny / Sergiyenko, Darya
7. Misc 17 : Waiting – Misc 17
8. Ultra Nate vs Roland Clark : The First Time Free (Claptone Remix) – Ultra Nate / Clark, Roland
9. Mark Sixma & Emma Hewitt : Missing (Sebastien Extended Remix) – Sixma, Mark / Hewitt, Emma
10. Jam feat. Solamay : Invaded (Charming Horses Remix) – Jam / Solamay
11. Alyx Ander : Hush – Ander, Alyx
12. KlangTherapeuten & Freiboitar feat. Ladybird : That Thing – Klangtherapeuten / Freiboiter / Ladybird
13. The Forgery feat. Mankind : Needy – Forgery, The / Mankind
14. Jan Blomqvist : Empty Floor – Blomqvist, Jan
15. Seizo & Púr Múdd : The Best Thing – Seizo / Múdd, Púr
16. CarolinaBlue & MisterSmallz and Willis White : Can't Let Go – Carolinablue / Mistersmallz / White, Willis
17. NERVO : Why Do I – Nervo
18. Jasmine Thompson : Old Friends (Jonas Blue Remix) – Thompson, Jasmine
Disk: 3
1. Armin van Buuren & Garibay feat. Olaf Blackwood : I Need You (Filatov & Karas Extended Remix) – Buuren, Armin van / Garibay / Blackwood, Olaf
2. Martin Solveig feat. ALMA : All Stars – Solveig, Martin / Alma
3. CamelPhat & Elderbrook : Cola (Robin Schulz Extended Remix) – Camelphat / Elderbrook
4. Calippo : What Is House – Calippo
5. BassNoize : My Love – Bassnoize
6. DJ Dynamic : O (For Love) – DJ Dynamic
7. Alle Farben & Janieck : Little Hollywood – Alle Farben / Janieck
8. Robin Schulz & Marc Scibilia : Unforgettable (Stadiumx Remix) – Schulz, Robin / Sciblia, Marc
9. Nicola Fasano, Yuga & Mr. Saccardo : Saved My Life – Fasano, Nicola / Yuga / Mr. Saccardo
10. Tim Gartz & Nomi : Dive With Me – Gartz, Tim / Nomi
11. Firebeatz feat. Vertel : Till The Sun Comes Up – Firebeatz / Vertel
12. Calmani & Grey feat. Chad Clemens : To The Moon And Back (BlackBonez Remix) – Calmani / Grey / Clemens, Chad
13. MOGUAI & Polina : Say A Little Prayer – Moguai / Polina
14. Stefan Gruenwald & Lokee feat. Pearl Andersson : Wonderful Life – Gruenwald, Stefan / Lokee / Andersson, Pearl
15. Tiësto feat. StarGate & Aloe Blacc : Carry You Home – Tiësto / Stargate / Blacc, Aloe
16. Vijay & Sofia, ØNM feat. MANDY : Hello – Vijay / Sofia / ONM / Mandy
17. Purple Disco Machine feat. Joe Killington & Duane Harden : Devil in Me – Purple Disco Machine / Killington, Joe / Harden, Duane
18. Whilk & Misky : Clap Your Hands (Solomun Remix) – WHLK / Misky