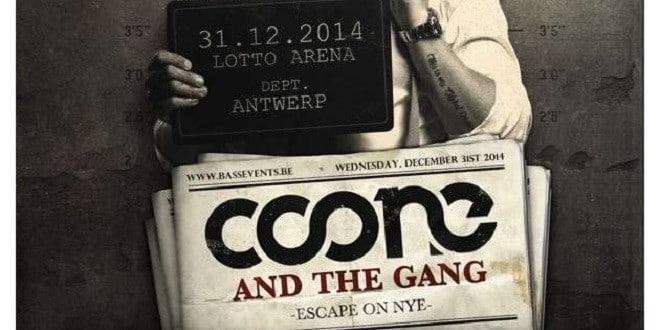 Mit der Mix-CD Coone & the Gang – Escape on NYE können seine Fans noch einmal Silvester feiern, denn die Tracklist beinhaltet reichlich Tracks aus seinem Set auf dem Neujahrs Rave in Antwerpen, so bleiben keine Wünsche offen.
Währen andere Hardstyle DeeJays sich mittlerweile im House Music Sektor breit machen, bleibt Coone bislang seiner Linie überwiegend treu und gibt weiter Gas um die Hardstyle und Hardcore Szene mit reichlichen neuen Tracks und Remixen zu beliefern.
Der Festival Trend der letzten Jahre macht natürlich auch bei den Hardstyle Events nicht halt und so ist auch der Terminkalender von Coone voller denn je.
Wer also ein neues Mixtape des begnadeten Hardstyle DeeJay und Produzent haben möchte, kommt an der Coone & the Gang – Escape on Nye kaum vorbei, denn hier findet ihr auch einige Remixe, die es zuvor auf noch keiner anderen CD gab.
Der Release Termin dieser Mix CD ist für den 23. Januar 2015 angesetzt und selbstverständlich haben wir auch hier bereits jetzt die Tracklist und das Cover für euch am Start, als kleinen Bonus haben wir über dem Artikel den Trailer zum Neujahrs Rave nochmal eingebunden.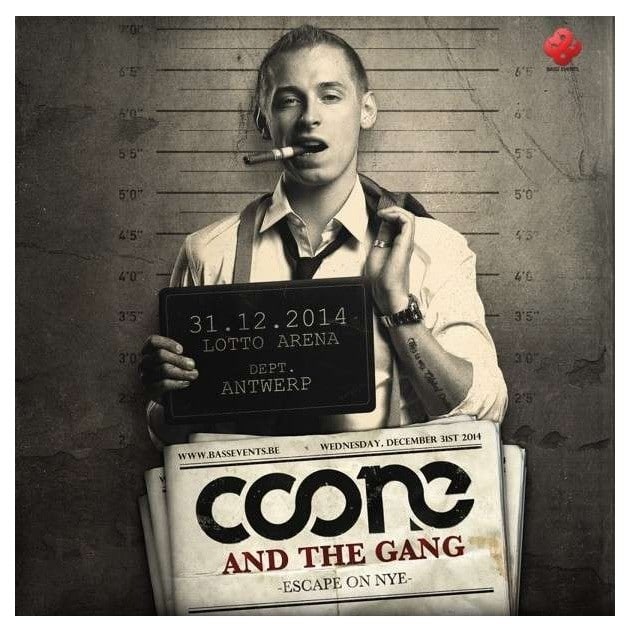 1. Intro – Coone & The Gang 2014
2. Wasted Penguinz – Drop Like This
3. Da Tweekaz – Hewwego
4. Dr Rude – Funkyman
5. Mark WithA K & Chris Willis feat Mc Alee – Something More (Coone's Kick Edit)
6. Dr Rude – Endorphin
7. Zatox & Brennan Heart – Back In The Days
8. Zany & Ruthless – Free For All
9. Coone – Aladdin On E
10. Dr Rude & Crystal Lake – Turn Up
11. Coone – Into The Madness
12. In-Phase – Spark
13. Frontliner & Seri – Rains Of Fire
14. Psyko Punkz -We Stay Up
15. Coone – Words From The Gang (2014 remix)
16. Festuca – Fundamental Notes
17. Zatox feat Katt Nyall – Be As One
18. Dark-E – Gods & Symbols (Noisecontrollers remix)
19. Brennan Heart – Revival X (Showtek remix)
20. Coone vs D-Block & S-te-Fan – Crank
21. Brooklyn Bounce – Club Bizarre (Headhunterz & Noisecontrollers remix)
22. Coone x Hard Driver x E-Life – Swoosh Fever
23. Audiofreq – Helix
24. Hard Driver – Razor
25. Noisecult – Freight Train
26. Ran-D – I Am Legion
27. Evil Activities – Dead Man Walking #TiH