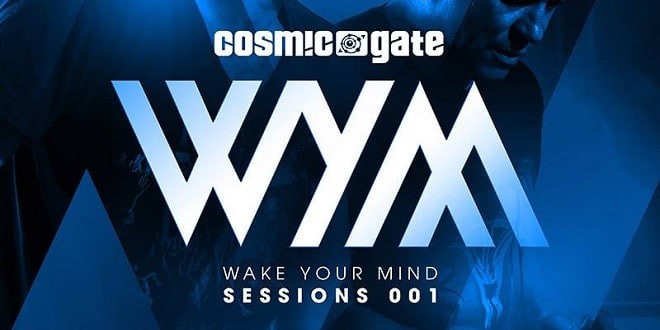 Mit Cosmic Gate – Wake Your Mind Sessions 001 ist das Duo weiter auf der Überholspur, durch die Tracklist dürften gerade die eingefleischten Trance Fans auf ihre Kosten kommen, denn hier gibt es kaum Kompromisse. Überhaupt läuft es für Cosmic Gate derzeit wieder so richtig Rund und das ist nach so vielen Jahren im Geschäft echt kein Kinderspiel.
Neben dem aktuellen Album " Start to Feel " das sich in vielen Charts beachtlich platzieren konnte, startet das Duo auch das eigene Labem " WYM " (Wake Your Mind). Der Labelname ist natürlich kein Zufall, denn auch ihre neue Radioshow trägt eben genau diesen Namen. In den DJ Mag Top 100 ging es auch gleich einige Plätze nach vorne, das die Beliebtheit nochmal unterstreicht.
Das Trance Music wieder richtig gut funktioniert, zeigt Armin van Buuren mit seinem A State of Trance, denn diese Reihe geht derzeit Steil durch die Decke. Neben der Radioshow und den CDs, geht A State of Trance nun auch als weltweite Festival Reihe an den Start.
Am 13. März 2015 dürft ihr euch jedoch erst einmal auf Cosmic Gate – Wake Your Mind Sessions 001 freuen, denn ab diesem Tag steht die CD für euch im Handel bereit. Wir haben an dieser Stelle wie immer das Cover und die Tracklist für euch am Start.
Darüber hinaus haben wir euch die aktuellste Ausgabe ihrer "Wake Your Mind " Radioshow eingebunden, damit ihr euch ein Urteil vom Style der Jungs machen könnt.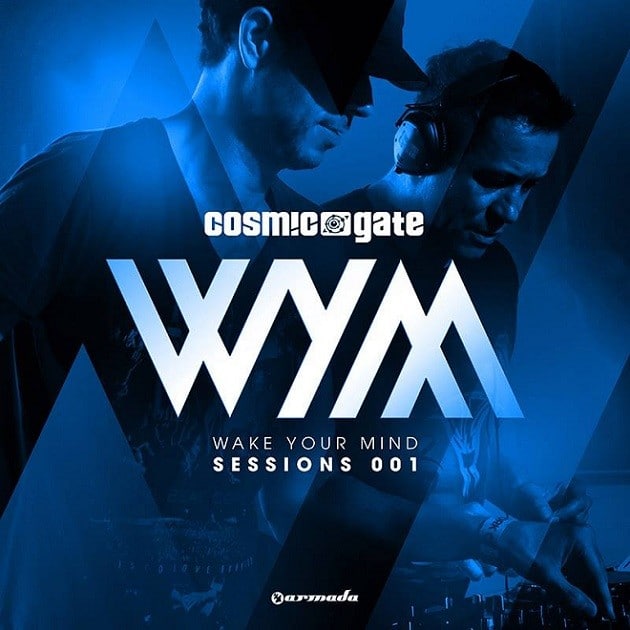 Disk: 1
1. 16 Bit Lolitas – Deep In My Soul
2. Greenhaven DJs – Portal
3. GusGus – Crossfade (Maceo Plex Mix)
4. Azotti feat. Bagga Bownz – Day And Night (IRA' presents 8Kays Remix)
5. Diversion – 505
6. Roger Shah & Sian Kosheen – Hide U (Jerome Isma-Ae Remix)
7. Rodg – Pendejo
8. Fehrplay – Pyara
9. Yoel Lewis – Paradox
10. Cosmic Gate & Jennifer Cooke – This Will Be Your Happyness (Steve Brian Remix)
11. Cosmic Gate & Kristina Antuna – Alone (Maor Levi Remix)
12. Gareth Emery – Long Way Home (Cosmic Gate Remix)
13. Genix – Durban
14. Cosmic Gate & JES – Yai (Here We Go Again)
15. ilan Bluestone – Big Ben
16. Alex Di Stefano – I've Got The Power
Disk: 2
1. Arty vs Cosmic Gate – Flashback Of Conflict (Cosmic Gate Mash Up)
2. Arty vs Cosmic Gate – Flashback Of Conflict (Cosmic Gate Mash Up)
3. Above & Beyond feat. Alex Vargas – Sticky Fingers
4. Steve Brian & Tabasco Bob – Time & Time
5. Cosmic Gate & Ørjan Nilsen – Fair Game
6. Cosmic Gate & Eric Lumiere – Falling Back
7. Simon de Jano & Bottai – Delorean
8. Nic Chagall & Jonathan Mendelsohn -This Time
9. Cosmic Gate & Jerome Isma-Ae – Telefunken (Festival Edit)
10. LTN feat. Christina Novelli – Feeling Like (Yeah) (Alexander Popov Remix)
11. Bart Claessen – E.T. Astronaut
12. Cosmic Gate & Emma Hewitt – Going Home
13. Stoneface & Terminal – Caligula
14. Axis – Lush
15. Cosmic Gate – So Get Up
16. The Thrillseekers – Synaesthesia (Andrew Bennett Remix)
17. Super8 & Tab feat. Julie Thompson – No Frontiers