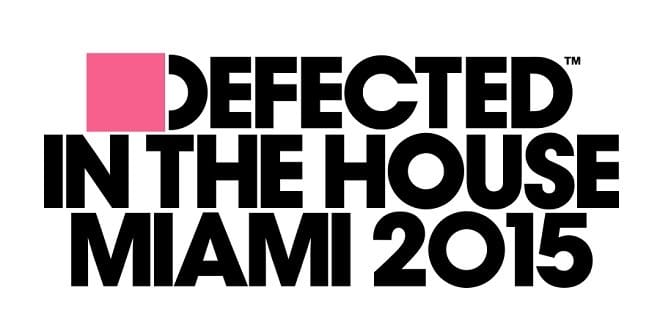 Die Defected in the House Miami 2015 erscheint mit ihrer Tracklist nahezu pünktlich, denn in Miami steht das Ultra Music Festival an, welches mittlerweile weltweit im Livestream verfolgt wird von Millionen von Fans.
Wie man es vom Label " Defected " kennt, kommt auch diese Compilation wieder einmal ohne die großen Namen, die man beim Komerz einsortieren darf aus. Ähnlich wie beim Hed Kandi Label, sind auch diese Compilations in der House Szene sehr beliebt und wie wir meinen, zurecht.
Die House Szene in Deutschland deckt sich langsam mit den neusten Trends ein, denn die Festival Saison steht vor der Tür, da muss man natürlich auf dem neusten Stand sein. Schaut man sich einmal den Ticketverkauf des Tomorrowland Festivals an, so merkt man schnell das auch 2015 wieder die Festivals die Nase vorn haben werden.
Bereits in dieser Woche, also am 6. März 2015 steht die Defected in the House Miami 2015 für euch im Handel bereit und bis dahin haben wir wie immer natürlich auch die Tracklist und das Cover für euch am Start, damit ihr euch schon vor dem Release einen Eindruck verschaffen könnt.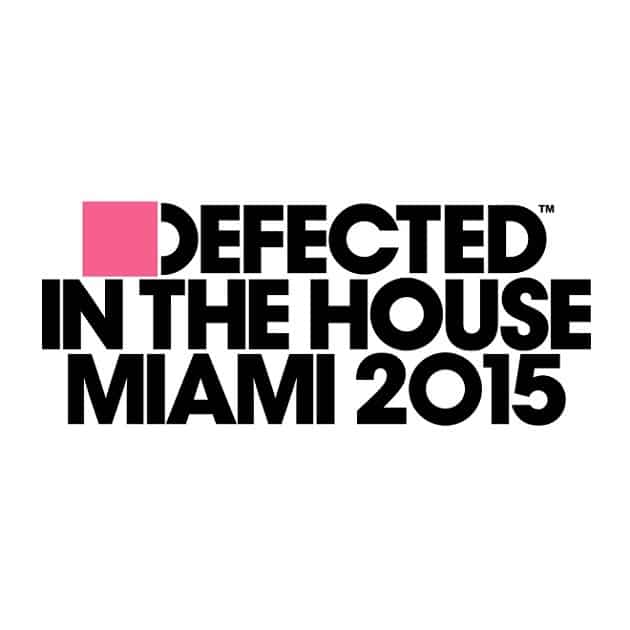 Disk: 1
1. Misty (Club Mix) – Soul Clap / Owens, Robert
2. Carry On – Da Sunlounge / Inland Knights
3. Will I Make It Home Tonight – Coles, Maya Jane
4. Soldier – Butler, Andy / Ha-Ze Factory / Mad.Panther
5. Come Into My Life – Migs, Miguel / Fuller, Tim
6. Nothing – Hnny
7. Be Together – Zds
8. Be Free (Timmy Regisford & Adam Rios Underground Mix) – Melissa B
9. Off The Rails / Everything Will Be Okay (Accapella) – Vialocal / Cuebur / Ms Seddy
10. Music Is Ruling My World (James Fox Remix) – Kutiman / Karolina
11. Long Shot Poems For Broke Players – Moff & Tarkin
12. My Feelin' (Tom Gianelli's Heavy Hands Remix) – Am2pm
13. I Don't Think That's Music – Art Of Tones
14. Do You Feel The Same? (6th Borough Project Remix) / Let It Go (Accapella) – Hercules / Love Affair / Kings Of Tomorrow / Tallman, Dawn
15. Hiding In Your Love (Tp's Deep Dancing Dub Mix) – Parker, Terrence / Coco Street
16. We Love You (Reboot's Unicorn Remake) / My Reflection (Dj Gregory Accapella) – Guti / Osunlade / Divine Essence
17. Hiding In Your Love (Feat. Coco Street) [Tp?S Deep Dancin Dub Mix] – Terrence Parker
18. We Love You (Reboot's Unicorn Remake) – Guti
19. My Reflection (Feat. Divine Essence) [Dj Gregory Accapella] – Osunlade
Disk: 2
1. What Do You Want (Rodriguez Jr. Remix) – Migs, Miguel / Ndegeocello, Meshell
2. Last Blow – Caruso, Giuseppe
3. A Simple Design (Deetron Remix) – Juan Maclean, The
4. What Do You Mean? – Zds
5. Melody – Mendo
6. Cold Sweat – Satie, Emanuel
7. Searchin 4 You – Ripperton
8. Fantasy (Whipped & Turned Mix Dj T. Edit) – Reality Check
9. Seven – De Hey, Michel / Mulder
10. In Da Club (Shake Sh*T Up) (Franky Rizardo Remix) – Copyright / Mr. V / Miss Patty
11. Let It Be – Santos
12. Send Out The Clowns / One Eyed Jack's (Accapella) – Satie, Emanuel / Krankbrother
13. Stress / Move Over (Accapella) / My Beat (Accapella) – Little By Little / Copyright / Blaze / Brown, Palmer
14. All Night Long – Santé / Charles, Sidney
15. Get It Right (Dub Mix) – Romero, Harry / Joeski / Taylor, Shawnee
16. Slip Away – Bambook / Mennie / Golden, Cari
17. Crystal Clear – Asadinho / Natamiq
18. Get It Right (Feat. Shawnee Taylor) (Dub Mix) – Harry Romero & Joeski
19. Slip Away (Feat. Cari Golden) [Original Mix] – Bambook & Mennie
20. Crystal Clear (Feat. Natamiq) [Original Mix] – Asadinho
Disk: 3 Amazon Music Sampler
1. Dem Howl (Joris Voorn Mix) – Audion / Abrahamsen, Troels
2. I Want You (Alan Fitzpatrick Remix) – Trus'me
3. The Pump – Gala, Nikola
4. Highway 101 – Groove Armada
5. Magia (Damian Schwartz Worship Mix) / Isuly (Emanuel Satie Accapella) – Guti / Spencer K / Sassari, Matt
6. Jus A – Kevin Over
7. Control – Fanciulli, Mark / Joe Le Groove
8. Do You Mind – Nielsen, Christian
9. A Funky Affair (Bootsy Mix) / Let Me Tell You Something (Sandy Rivera & C. Castel's Accapella) – Samuel L Session / Kings Of Tomorrow
10. Yeah (I Got You Movin') (Menealo Mix Dj T. Edit) – Rare Arts / R.I.C
11. Tree Town – Martinez Brothers, The
12. Babalu Aye (Moyuba Dub) – Navarro, Kiko / Dj Fudge / Dono
13. Tomorrow / Seduction (Accapella) – Jona / Martinez, Aston
14. Pentecost (Terrence Parker's Acts 2-1 Remix) – Parker, Terrence
15. Ze Box – D'julz
16. Sing It Back (Mousse T.'S Feel Love Mix) – Moloko
17. Pentecost (Terrence Parker's Acts 2-1 Remix) – Terrence Parker
18. Ze Box – D'julz
19. Sing It Back (Mousse T's Feel Love Mix) – Moloko