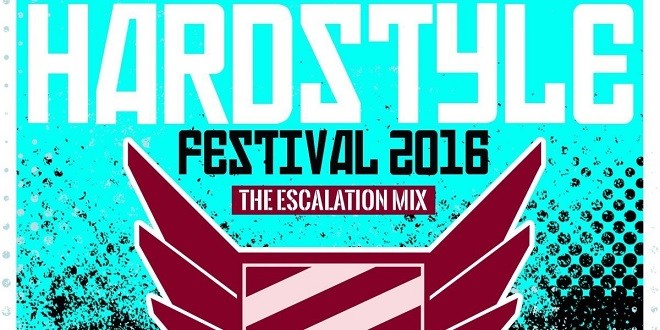 Die CD Hardstyle Festival 2016 – the Escalation Mix, ist mit ihrer Tracklist genau die richtige CD für euer Festival Warm Up. Neben den großen House Music Festivals, wachsen auch die Hardstyle Festivals deutlich. Darüber hinaus, halten Hardstyle und Hardcore auch wieder Einzug in Deutschlands Großraumdiscos.
Das Comeback dieses Genres hätte wohl vor einiger Zeit niemand für möglich gehalten, doch es ist da. Zwar wird es sicherlich nie mehr so groß werden, wie es einst gewesen ist, doch auch große Künstler der Szene, wie z.B. Hardwell verwenden immer häufiger auch Hardstyle Elemente in ihren Sets.
Das sich die House und Hardstyle Szene immer mehr vermischt, was die Acts angeht ist kein Geheimnis mehr, denn Showtek die bekanntlich in beiden Bereichen erfolgreich unterwegs sind, sind schon lange nicht mehr alleine in dem Bereich.
Die CD Hardstyle Festival 2016 – the Escalation Mix steht ab dem 25. März 2016 für euch im Handel bereit und wie immer an dieser Stellen haben wir natürlich die Tracklist und das passende Cover für euch am Start, damit ihr wisst was euch hier erwartet.
Über die Tracklist müssen wir eigentlich nicht mehr viel sagen, denn hier sind nahezu alle großen Namen der Hardstyle Szene vertreten. Eins sei vielleicht noch hinzugefügt und zwar das die Tracklist der Hardstyle Festival 2016 – the Escalation Mix nicht gerade die aktuellste ist aber dennoch macht sie Bock auf mehr.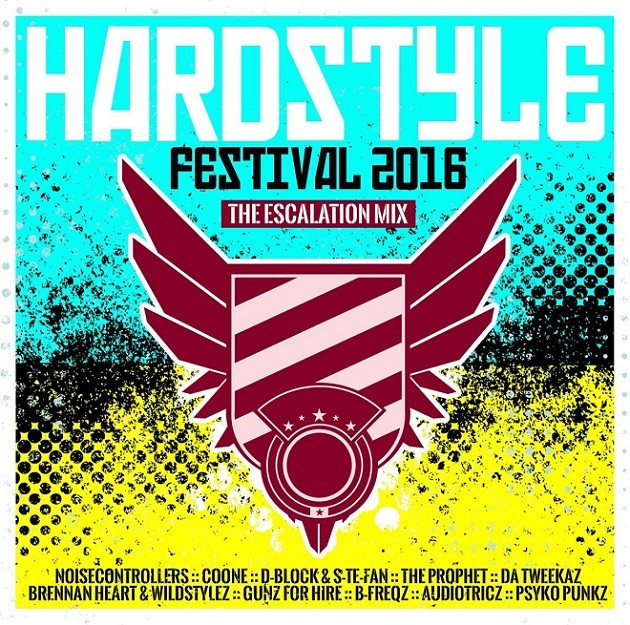 Disk: 1
1. Audiotricz – VIII (Edit)
2. D-Block & S-Te-Fan – Higher (Edit)
3. Atmozfears – Equilibrium (Qlimax Anthem 2015 Edit Mix)
4. Hardwell feat. Jake Reese – Mad World (Sephyx Remix Edit)
5. Dimitri Vegas & Like Mike feat. Ne-Yo – Higher Place (Brennan Heart & Toneshifterz Remix Edit)
6. Coone – Universal Language
7. Wildstylez – Unleased The Beast (Defqon.1 Chile Anthem 2015 Edit Mix)
8. Dr. Rude – Apocalypse (Radio Edit)
9. Brennan Heart & Wildstylez – Lies Of Truth
10. Psyko Punkz – Frozen Planet (Bassleader Anthem 2015 Radio Edit)
11. The Prophet – Flute (Radio Edit)
12. Electronic Vibes – Victory
13. Coone – Beat On My Drum (NSCLT Remix)
14. Da Tweekas & Neilio – Freedom (Radio Edit)
15. Audiotricz – Alchemy Of Hardstyle (Edit)
16. Sound Rush – Take Me Back (Edit Mix)
17. Jinxed – Rush On (Radio Edit)
18. Mekanikal – Pump The Jam! (Radio Edit)
19. Noiseshock – Ain't Nobody
20. Lady Faith – Basic Bitch (Radio Edit)
Disk: 2
1. Noisecontrollers – Here We Go
2. Cyber – DLTBGY (Edit Mix)
3. Gunz For Hire- This Is Los Angeles (Edit)
4. Da Tweekaz – Break The Spell (Dr. Rude Remix Edit)
5. Dr. Rude feat. MC DL – The Way I Follow (Radio Edit)
6. B-Freqz – Overdose (Radio Edit)
7. D-Block & S-Te-Fan – Drop It Down (Radio Edit)
8. Blasco feat. Szen – Hurt (Radio Version)
9. Wasted Penguinz & Sylence – One Day
10. Galactixx – Hold Me
11. Phrantic – Glowing In The Dark (Radio Edit)
12. The Vision feat. LNYX – Follow Your Heart
13. Coone – Love For The Game
14. Toneshifterz – Music Takes Me
15. Cyber – Union (Radio Version)
16. NSCLT – The Rush (Radio Version)
17. Devin Wild – Compound (Radio Edit)
18. Adrenalize – All The Memories (Radio Edit)
19. T'n'T & DJ Isaac – CTRL (Radio Edit)
20. Kayzo & Sullivan King – Till We Die