Der Soundtrack Batman v Superman – Dawn of Justice wird heißt erwartet, in den nächsten Tagen läuft der Kinofilm endlich in den Kinos an. Der Blockbuster wird sicherlich in Deutschland für einige Wochen wieder die Kinos füllen, denn hier treffen gleich 2 Legendäre Superhelden aufeinander.
Normalerweise sind Batman uns Superman beide unterwegs, um das Böse zu bekämpfen. Was jedoch passiert, wenn sich der Spieß umdreht und die beiden Superhelden plötzlich gegeneinander sind, das sieht man im neuen Kinofilm Batman v Superman – Dawn of Justice.
Selbstverständlich wollen wir auf die Handlung nicht weiter eingehen, um nicht zuviel zu verraten. Wer noch nichts von dem Film gehört hat, kann sich natürlich auch den Trailer anschauen, denn wir wie immer bei Soundtracks unten direkt über dem Cover eingebunden haben.
Der Soundtrack zu Batman v Superman – Dawn of Justice steht ab dem 18. März 2016 im Handel bereit. Am Nachfolgenden Donnerstag, läuft dann auch endlich der Film in den Kinos an. Wie immer gibt es an dieser Stelle nun die Tracklist und das passende Cover zum Soundtrack, damit ihr wisst was euch erwartet.
Die Musik wurde wieder einmal von Junkie XL und Hans Zimmer komponiert. Gerade Hans Zimmer ist förmlich ein Superstar im Bereich der Filmmusik, sogar zum Mega Festival Tomorrowland in Belgien, produzierte er bereits eine Hymne.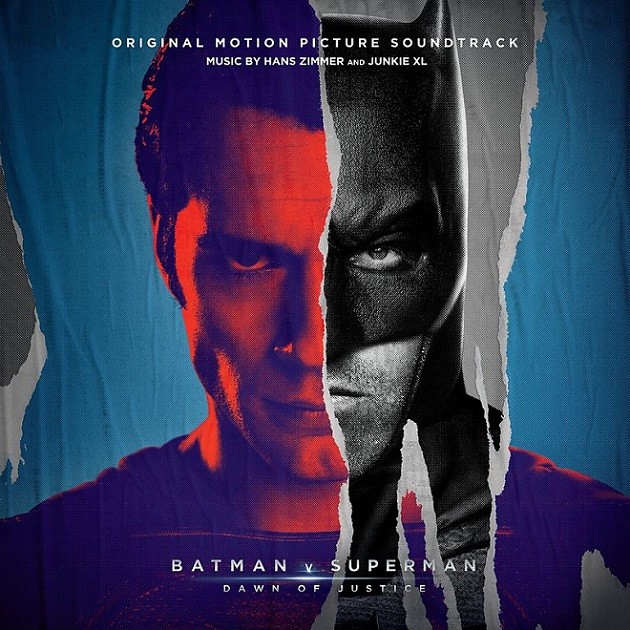 1.Beautiful Lie
2.Their War Here
3.The Red Capes Are Coming
4.Day Of The Dead
5.Must There Be A Superman?
6.New Rules
7.Do You Bleed?
8.Problems Up Here
9.Black and Blue
10.Tuesday
11.Is She With You?
12.This Is My World
13.Men Are Still Good (The Batman Suite)
14.Blood Of My Blood (Bonus Track)**
15.Vigilante (Bonus Track)**
16.May I Help You, Mr. Wayne? (Bonus Track)**
17.They Were Hunters (Bonus Track)**
18.Fight Night (Bonus Track)**
** Nur auf der Deluxe Version