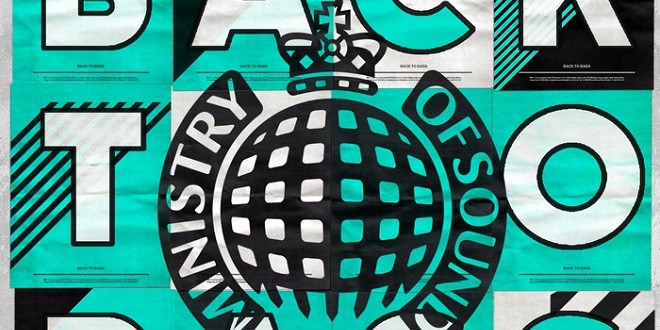 Mit der Ministry of Sound Back to Bass kommt die nächste CD mit Top Tracklist auf den Markt. Zu unserer Üebrraschung, war die Nachfrage der Clubbers Guide 2016 nicht wirklich groß aber dennoch halten wir natürlich an den Compilations des englischen Labels weiter fest.
Der Name dieses Samplers ist Programm, denn hier gibt es nur Top Tracks mit ordentlich Bums, die einen förmlich auf die Tanzfläche treiben. Mit dabei sind Top Tracks von Major Lazer, Diplo, The Prodigy, MJ Cole, DJ Snake, Fatboy Slim, Sigma, Rudiemntal, Calvin Harris und viele weitere.
Bei der Ministry of Sound Back to Bass handelt es sich wieder einmal um eine 3er CD-Box die zum Preis einer Doppel-CD zu haben ist. Bis zum Release dauert es auch nur noch ein paar Tage, denn bereits ab dem 18. März 2016 könnt ihr die Ministry of Sound Back to Bass erwerben.
Wie immer bei CDs von Ministry of Sound, empfehlen wir hier die internationalen Shops wie Amazon, die die CDs des englischen Labels kaum noch im deutschen Einzelhandel zu finden sind. Wie immer an dieser Stelle, folgt natürlich auch hier, die Tracklist und das passende Cover der Ministry of Sound Back to Bass.
Wenn euch die CD überzeugen kann, dann direkt zum nächsten Shop und das gute Stück vorgestellt, damit ihr sie auch auf garkeinen Fall verpasst.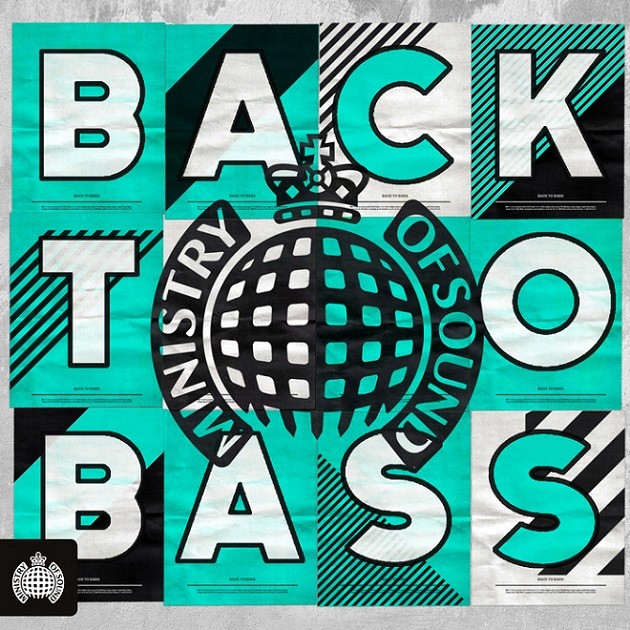 Disc: 1
1. Riton Feat. Kah – Lo
2. Sigala Feat. Imani & DJ Fresh – Say You Do
3. Major Lazer Feat. Nyla & Fuse ODG – Light It Up (Remix)
4. Disclosure – When A Fire Starts To Burn
5. Diplo & Sleepy Tom – Be Right There
6. Philip George – Wish You Were Mine
7. KDA Feat. Tinie Tempah & Katy B – Turn The Music Louder (Rumble)
8. Skepta – Shutdown
9. Double 99 – Ripgroove
10. Dizzee Rascal Feat. Armand Van Helden – Bonkers
11. The Prodigy – Voodoo People (Pendulum Mix)
12. Pendulum – Slam
13. Ray Keith – Chopper (Shy FX Remix)
14. Azzido Da Bass – Dooms Night (Timo Maas Remix)
15. Solo 45 – Feed Em To The Lions
16. Fatboy Slim & Riva Starr Feat. Beardyman – Eat, Sleep, Rave, Repeat (Calvin Harris Remix)
17. Katy B – Katy On A Mission
18. MJ Cole – Sincere (Nero Remix)
19. La Roux – In For The Kill (Skream's Let's Get Ravey Remix)
20. DJ Snake & Lil Jon – Turn Down for What
Disc: 2
1. Rudimental Feat. John Newman – Feel The Love
2. Sigma – Nobody To Love
3. Calvin Harris – Feel So Close (Nero Remix)
4. The Chemical Brothers – Go
5. Martin Solveig & GTA – Intoxicated
6. Swedish House Mafia – One (Congorock Remix)
7. Avicii – Levels (Skrillex Remix)
8. Nero – Promises
9. Chase & Status Feat. Plan B – End Credits
10. Sub Focus Feat. Alpines – Tidal Wave
11. Wilkinson – Afterglow
12. M – Beat Feat. General Levy
13. DJ Fresh Feat. Sian Evans – Louder
14. Friend Within – The Renegade
15. Redlight – Get Out My Head
16. H "Two" O Feat. Platnum – What's It Gonna Be (Agent X Re
17. DJ Q Feat. MC Bonez – You Wot!
18. Meridian Dan Feat. Big H & JME – German Whip (Wideboys Exclusive UKG Mix) 19. Wideboys
19. DJ Zinc Feat. Ms Dynamite – Wile Out
Disc: 3
1. Artful Dodger Feat. Craig David – Re
2. Waze & Odyssey & R. Kelly – Bump & Grind 2014
3. Oliver Heldens & Becky Hill – Gecko (Overdrive) (DJ S.K.T Remix)
4. David Zowie – House Every Weekend
5. Hannah Wants & Chris Lorenzo – Rhymes
6. Sweet Female Attitude – Flowers (Majestic & That Guy Remix)
7. Tazer x Tink – Wet Dollars (Redlight Remix)
8. DJ Luck & MC Neat – A Little Bit Of Luck
9. Gorgon City Feat. MNEK – Ready For Your Love
10. Wideboys Feat. Dennis G – Sambuca VIP (FooR Mix)
11. Shiba San – OKAY
12. So Solid Crew – Oh No (Sentimental Things)
13. Tchami Feat. Kaleem Taylor – Promesses
14. Format:B – Chunky (DJ S.K.T Remix)
15. Tough Love Feat. Ginuwine – Pony (Jump On It)
16. Breach – Jack
17. Storm Queen – Look Right Through (Element Z Remix)
18. DJ Zinc – 138 Trek
19. Benga & Coki – Night
20. Majestic – Crooks