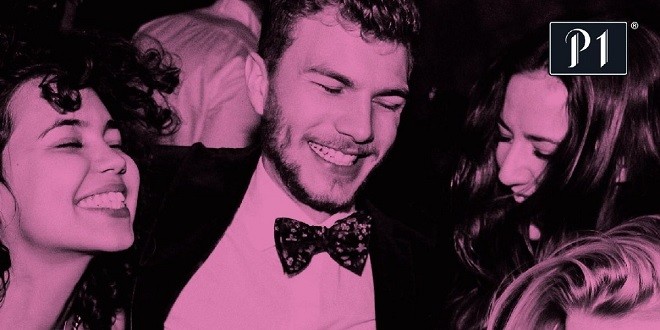 Bereits für P1 Club – Meet Me Behind the Door 2 ? Die Tracklist der 3er CD-Box, sieht schon einmal sehr gut aus, doch hat man es hier anders erwartet ? Immerhin ist das hier die Tracklist zum wohl bekanntesten Club Deutschlands und zwar dem P1 in München.
Kaum ein anderer Club in Deutschland ist schon so Alt und dennoch so erfolgreich wie der P1 Club. Man könnte diesen schon fast als Legende bezeichnen, denn immerhin feiern hier die Nachtschwärmer bereits seit über 65 Jahren und das muss man erst einmal schaffen.
Während die alte P1 Compilation noch in Zusammenarbeit mit Warner Music entstand, stammt die P1 Club – Meet Me Behind the Door Reihe aus dem Hause Kontor Records. Die erste Ausgabe hatten wir euch bereits im August 2015 vorgestellt, so wurde es höchste Zeit für Volume 2.
Bei dieser CD-Box bekommt ihr insgesamt 3 erstklassige House DJ Mixe verteilt auf 3 CDs. Bereits am 18. März 2016 steht das gute Stück für euch im Handel bereit, wir haben an dieser Stelle wie immer die Tracklist und das passende Cover für euch am Start, damit ihr wisst was euch hier erwartet.
Wenn euch die P1 Club – Meet Me Behind the Door 2 zusagt, wovon wir einfach einmal ausgehen, könnte ihr sie bereits jetzt bei Amazon für 21.99 € vorbestellen oder in der MP3 Version sogar schon für unter 12 Euro.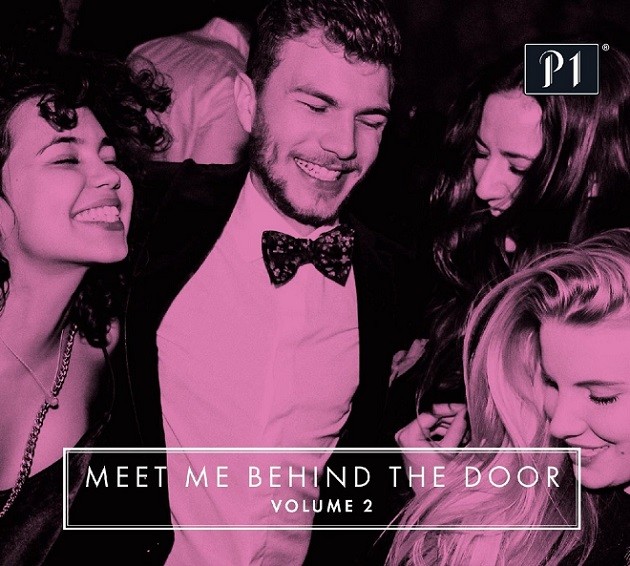 Disk: 1
1. Matt Simons – Catch & Release (Deepend Remix)
2. Tobtok feat. River – Fast Car
3. Florian Kempers feat. Rozalla – Everybody's Free 2016
4. Martin Solveig feat. Sam White – +1 (Blonde Remix)
5. DJ Tonka – She Knows You (Calippo & DJ Tonka Club Mix)
6. Sugarstarr feat. Alexander – Hey Sunshine (Croatia Squad Remix)
7. Calvo – Vicious Girl
8. Calippo – Gotta Getaway
9. EDX – Revered
10. Nero – Two Minds (David Zowie Remix)
11. The Aston Shuffle – High With You
12. Lea Rue – Sleep, For The Weak! (Lost Frequencies Remix)
13. MICAR feat. Nico Santos – Brothers In Arms
14. WEKNOWNOTHING – Let You Go
15. Sam Smith – Like I Can (Artful Remix)
16. Charming Horses feat. Jano – Killing Me Softly With His Song
17. Rochelle – All Night Long
18. The Chainsmokers feat. ROZES – Roses
19. Eva Simons ft. Konshens – Policeman
20. The Whiskey Foundation – Drunken Monkeys
Disk: 2
1. Hedegaard feat. Lukas Graham – Happy Home (Sam Feldt Remix)
2. Sans Souci feat. Pearl Andersson – Sweet Harmony
3. LYAR feat. Brenton Mattheus – With You
4. Gestört aber GeiL feat. Sebastian Hämer – Ich & Du
5. Sons Of Maria – Solero
6. Spada & Elen Levon – Cool Enough (Addal Remix)
7. Paul Harris feat. Dragonette – One Night Lover (Nora En Pure Remix)
8. De Hofnar X GoodLuck – Back In The Day
9. Coleman Hell – 2 Heads
10. Sebastien & Boy Tedson – Music In You
11. Schuhmacher – Bahia
12. Claptone feat. Young Galaxy – Leave Your Light On
13. FDVM feat. Josh Wantie – Brightest Light
14. Nora En Pure – Saltwater (2015 Rework)
15. Marcus Marr & Chet Faker – The Trouble With Us
16. DJ Friction – Do You Feel (Pete Herbert Remix)
17. Yates – Virtue (Plastic Plates Remix)
18. ODESZA feat. Madelyn Grant – Sun Models
19. Pablo Nouvelle feat. Sam Wills – I Will
20. On An On – Drifting (RAC Remix)
Disk: 3
1. Armin van Buuren feat. Cimo Fränkel – Strong Ones (MÖWE Remix)
2. Dimitri Vegas & Like Mike ft. Ne Yo – Higher Place (Gestört aber GeiL Remix)
3. eSQUIRE & Polina Griffith – Over Now
4. Dirty Freek – All I Need
5. CID – No!
6. A Trak & Zoofunktion – Place On Earth
7. John Dahlbäck feat. Alexx Mack – Count To Ten
8. Girls Love DJs feat. Elisabeth Troy – In My Head
9. Felix Leiter – Need to Know
10. Stanton Warriors feat. Laura Steel – The One (SPYZR Remix)
11. Kamaura – I Should Have Knew
12. Autoerotique – Count On You
13. Alexander Brown feat. Jack Savoretti – Jack In A Box (SPYZR Extended Remix)
14. Boy Kiss Girl – Let You Go
15. Croatia Squad – Back To Life
16. Prince Amaho – Freedom (Guardate Remix)
17. Chris Lago – Seasons
18. Deputy feat. Andy Manning – Need You
19. Rene Rodrigezz feat. Robbie Wulfsohn – We Are We Are (Shaun Bate & Sam Walkertone Remix)
20. Polographia – Natural (Klue Remix)