Mit der Ministry Of Sound – Chilled House Session 9 kommt eine Compilation auf den Markt, die mit ihrer Tracklist ganz oben im Bereich der weltweiten Top House Music Compilations mitspielt. Nicht selten driftet der Sound der Chilled House Session auch mal in den Bereich des Deepen bzw. Loungen Sektors ab aber genau das zeichnet diese Compilation aus.
Sie bewegt sich schon lange abseits des großen Mainstreams und ist vielleicht gerade deswegen so beliebt. Wir müssen gestehen, dass wir diese Compilation aus den Augen verloren haben und wirklich lange nicht mehr über diese Reihe berichtet haben, was jedoch nicht an der Qualität dieser Compilation daran liegt.
Nachdem sich Ministry of Sound aus Deutschland zurück gezogen hatte, war dann auch mit den Promo Mails vor dem Release Schluss und so hat man die eine oder andere Compilation von Ministry of Sound schon einmal übersehen.
Über die gute Qualität der Tracklist müssen wir eigentlich an dieser Stelle nicht viel sagen, denn wenn ihr einen Blick eben auf diese Tracklist werft, dann wird dieses schnell deutlich. Ein kleinen Abzug gibt es jedoch in der B-Note, denn ihr bekommt ihr "nur" eine Doppel-CD und nicht wie mittlerweile üblich eine 3er CD-Box.
Der Release der Ministry Of Sound – Chilled House Session 9 ist für den 23. Februar 2018 angesetzt und wie immer an dieser Stelle, haben wir natürlich auch hier die Tracklist und das passende Cover für euch am Start.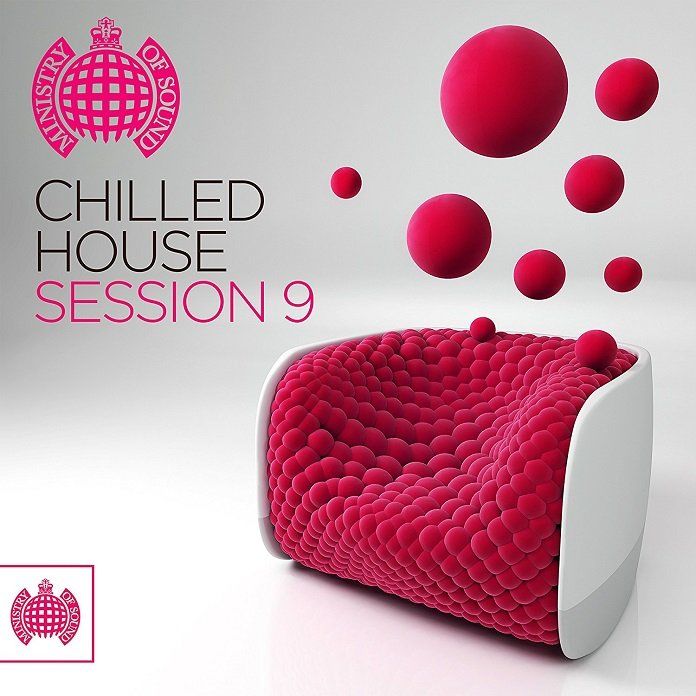 Disc: 1
1. Cola – CamelPhat & Elderbrook
2. 17 – MK
3. Silence – Marshmello x Khalid
4. On My Mind – Disciples
5. I Keep Calling – Wankelmut & Björn Dixgård
6. I Believe I'm Fine – Robin Schulz & HUGEL
7. Either Way – Snakehips & Anne-Marie feat. Joey Bada$$
8. Riding Shotgun – Kygo & Oliver Nelson feat. Bonnie McKee
9. For Love – THRDL!FE x Kelli-Leigh x Mario
10. I Want Your Attention – Moon Boots feat. Fiora
11. Fever – Nora En Pure
12. Play It Cool – Zac Samuel feat. Kyla
13. Get to Know Ya – NAO
14. Rich Boy – Galantis
15. Smoke Too Much – JOY.
16. Make It Right – FDVM feat. Tyler Sjöström
17. Still Not over You – Klyne
18. You Were Right – RÜFÜS
19. Breaks – Goldroom
20. Square Miso – Dusky
Disc: 2
1. Blurred – Kiasmos
2. Cold Heart – Dusky / Naked Music NYC
3. Glue – Bicep
4. Liath – Kölsch
5. Dschuna – Vermont
6. Darkside (feat. Chelou) – Maya Jane Coles feat. Chelou
7. No Captain – Lane 8 feat. POLIÇA
8. Amene – Andhim
9. Magnet – Toddla T feat. Andrea Martin
10. Where the Sea Swings in Like an Iron Gate – Kidnap Kid
11. Edge of Affection – Yotto
12. Takin' Over – Illyus & Barrientos
13. Always Gonna Be – Sonny Fodera feat. Alex Mills
14. I Need – Dario D'Attis & Sven Tasnadi
15. Insight – Bwi-Bwi
16. Down – Marian Hill
17. Testify – Hifi Sean feat. Crystal Waters
18. When U Go – Girls Of The Internet
19. Over U – Stwo
20. Goodbye – filous feat. Mat Kearney