Wird Ministry of Sound – Sleepin Is Cheatin 2 mit dieser Mega Tracklist genau so erfolgreich wie der erste Teil ? Die Eventreihe "Sleepin Is Cheatin" ist fast schon Legendär und feiert noch immer größte erfolgreiche in den besten Clubs der Welt und genießt daher nicht ohne Grund einen guten Ruf.
Der erste Teil der Sleepin is Cheatin Compilation von Tom Zanetti und Ministry of Sound, kam im Frühjahr 2017 auf den Markt und konnte sich wirklich ordentlich platzieren. So hielt sich " Sleepin is Cheatin " gleich mehrere Wochen in den Charts und das natürlich nicht auf den hinteren Plätzen, wie man nun auch vermuten könnte.
Neben zahlreichen Club Shows von Sleepin Is Cheatin, geht es 2018 auch in die Festival Saison, perfekte Promotion also für die neue Ausgabe Sleepin Is Cheatin 2. Wir haben an dieser Stelle natürlich wie immer die Tracklist der Compilation für euch und darüber hinaus selbstverständlich auch das passende Cover.
Der Release der Ministry of Sound – Sleepin Is Cheatin 2 ist für den 16. Februar 2018 angesetzt und wie immer an dieser Stelle. Denkt aber dran, in Deutschland wird man die Ministry of Sound Compilations nur in wenigen Stores finden, daher solltet ihr eher auf Amazon und Co ausweichen.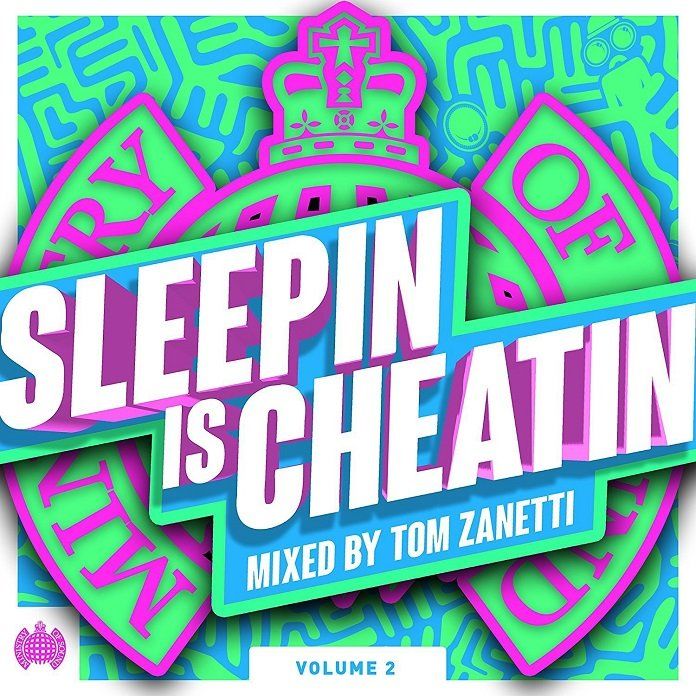 Disc: 1
1. Cola – CamelPhat & Elderbrook
2. 17 – MK
3. Wavey – CLiQ feat. Alika
4. Jealousy – Disciples
5. Complicated – Dimitri Vegas & Like Mike vs. David Guetta feat. Kiiara
6. Dum Dum – Kideko x Tinie Tempah x Becky G
7. Tribalist (Get to Know) – iLL BLU feat. Glowie
8. More & More – Tom Zanetti feat. Karen Harding
9. A Bit Patchy – Sammy Porter
10. More Than Friends – James Hype feat. Kelli-Leigh
11. Money – Riton feat. Kah-Lo, Mr Eazi & Davido
12. Don't Change – Cell Broco
13. The Real Don – David Zowie
14. Ya Didn't – FISHER
15. Must Be a Reason – DJ S.K.T
16. Def – Latmun
17. Primal Call – Gorgon City
18. Fall Down – Solardo
19. Bloom – EDX
20. What a Night – Tom Zanetti & K.O Kane
Disc: 2
1. On My Mind – Jorja Smith & Preditah
2. Lose My Head – Tom Zanetti & K.O Kane
3. Instruction – Jax Jones feat. Demi Lovato & Stefflon Don
4. Real Life – Duke Dumont & Gorgon City feat. Naations
5. Cold Heart – Dusky / Naked Music NYC
6. Be Sharp Say Nowt – Patrick Topping
7. Lovelee Dae – Amine Edge & DANCE vs Blaze (Kevin Hedge)
8. Finally – Kings Of Tomorrow
9. Tribesmen – Solardo
10. Pride – K.O Kane
11. Ain't Nobody Else – Sammy Porter & George Mensah feat. Charlotte
12. Cara – Youan
13. Karma – Low Steppa feat.Alex Mills
14. I Never Felt so Right – Ben Delay
15. Addison Lee (Peng Ting Called Maddison) – Not3s
16. Rave Slave – Tazer
17. Alive – Qubiko
18. House Girl – Will Clarke
19. Hex – Tom Garnett
20. Domino – Oxia