Bereit für eine neue Zeitreise ? Die Ministry Of Sound – 90S Baby nimmt euch durch ihre Tracklist auf eine ganz besonderes Zeitreise in die 90er Jahre mit. Wenn wir Infos über eine neue 90er oder 2000er Compilation bekommen, schweift unser Blick als erstes immer über die Tracklist und schon fallen ein die Songtexte vieler Songs wieder ein.
Gerade im Bereich der 90er Jahre, hat auch unsere Redaktion viele Songs, die schöne und oft auch lustige Erinnerungen aufleben lassen. Wenn wir nun mit euch zusammen mal einen Blick auf die Tracklist werfen, finden wir hier schnell Top Tracks, die auch heute noch in den Clubs zu finden sind, wenn auch nicht immer auf dem Main Floor.
So findet man auf der Tracklist Song von Jennifer Lopez, Destinys Child, LL Cool J, Vanilla Ice, MC Hammer, Dr. Dre, Ja Rule, Boyz II Men, R. Kelly, Bobby Brown, Usher, Whitney Houston, Toni Braxton und unzählige weitere erfolgreiche Künstler der 90er Jahre.
Bis zum Release am 2. März 2018 vergeht zwar noch eine Weile, dies hält uns jedoch nicht davon ab, euch schon jetzt mit der Tracklist und dem passenden Cover zu versorgen. Wenn euch die Ministry Of Sound – 90S Baby zu überzeugen weiß, dann könnt ihr sie natürlich schon jetzt bei Amazon oder anderen Shops im Netz vorbstellen.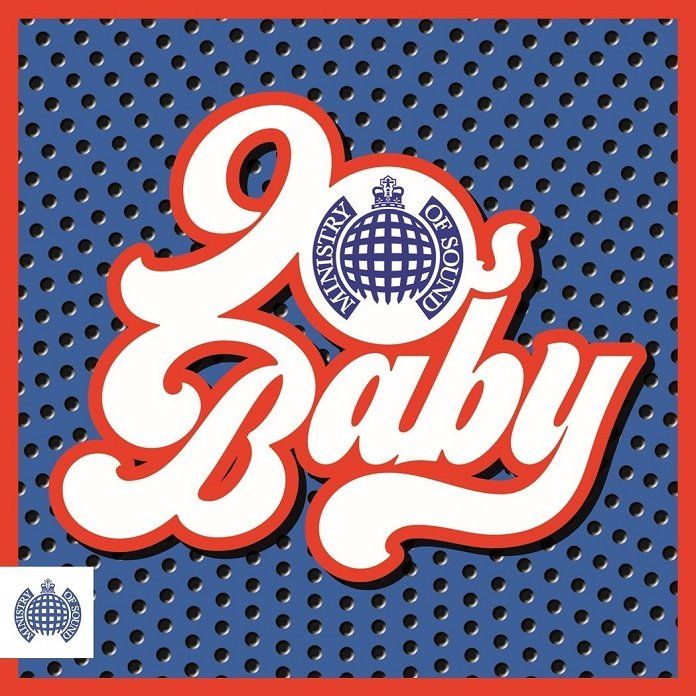 Disc: 1
1. Bug a Boo (H-Town Screwed Mix) – Destiny's Child
2. Always on Time – Ja Rule feat. Ashanti
3. If You Had My Love – Jennifer Lopez
4. Waterfalls – TLC
5. Still Not a Player – Big Pun feat. Joe
6. Ain't Nobody – LL Cool J
7. Too Close – Next
8. Feel So Good – Mase / Kool & The Gang
9. Hypnotize – The Notorious B.I.G.
10. Top of the World – Brandy feat. Ma$e
11. No Diggity – Blackstreet feat. Dr. Dre & Queen Pen
12. I Wish – Skee-Lo
13. Ice Ice Baby – Vanilla Ice
14. U Can't Touch This – MC Hammer
15. Here Comes the Hotstepper – Ini Kamoze
16. Informer – Snow
17. Mr Wendal – Arrested Development
18. Got Your Money – Ol' Dirty Bastard feat. Kelis
19. Regulate – Warren G feat. Nate Dogg
20. Shy Guy – Diana King
Disc: 2
1. She's Got That Vibe – R. Kelly & Public Announcement
2. This Is How We Do It – Montell Jordan
3. I'm So Into You – SWV
4. Poison – Bell Biv DeVoe
5. My Boo – Ghost Town DJs
6. Two Can Play That Game – Bobby Brown
7. Motownphilly – Boyz II Men
8. Flavour of the Old School – Beverley Knight
9. Back to Life (However Do You Want Me) – Soul II Soul feat. Caron Wheeler
10. Real Love – Driza Bone
11. Hey Mr. D.J. – Zhané
12. Tell Me – Groove Theory
13. Don't Take It Personal (Just One of Dem Days) – Monica / LL Cool J
14. Would I Lie to You? – Charles & Eddie
15. Midnight at the Oasis – The Brand New Heavies
16. Won't Take It Lying Down – Honeyz
17. Return of the Mack – Mark Morrison
18. Apparently Nothin' – Young Disciples
19. Dreams – Gabrielle
20. You Gotta Be – Des'ree
Disc: 3
1. My Love Is Your Love – Whitney Houston
2. Killing Me Softly with His Song – Fugees
3. You Make Me Wanna… – Usher
4. Pony – Ginuwine
5. You're Makin' Me High – Toni Braxton
6. If You Love Me – Brownstone
7. U Know What's Up – Donell Jones feat. Lisa "Left Eye" Lopes
8. Don't Let Go (Love) – En Vogue
9. You Might Need Somebody – Shola Ama
10. Keep It Real – Jon B, Coko & Jay-Z
11. One for the Money – Horace Brown
12. Just a Step from Heaven – Eternal
13. Freak Like Me – Adina Howard
14. Back & Forth – Aaliyah
15. I Love Your Smile – Shanice
16. Ascension (No One's Gonna Love You, So Don't Ever Wonder)[The Tribute][Cut] – Maxwell / The S.O.S. Band
17. Freak Me – Another Level
18. Just Kickin' It – Xscape
19. No Ordinary Love – Sade
20. There's Nothing Like This – Omar