Mit der neuen Ministry Of Sound Chillout Sessions XIX und der fetten Tracklist, legt Ministry of Sound wieder einmal nach. Dieses mal handelt es sich jedoch nicht um die Engländer, denn die neue Ausgabe der Chillout Sessions kommt bei Ministry of Sound Australien auf den Markt, daher sind die Infos in Europa auch etwas rar gesät.
Das mag alleridngs auch daran liegen, dass die Chillout Sessions immer nur im Sommer auf den Markt kommen und in Australien bekanntlich Sommer ist, wenn wir hier in Europa Winter haben. Wer die Ministry Of Sound Chillout Sessions XIX jedoch dennoch nicht verpassen möchte, kann natürlich wie immer auf zahlreiche Online Shops ausweichen.
Vorher sollten wir uns jedoch noch einmal die Tracklist anschauen, hier findet ihr Tracks von Vera Blue, Michael Kiwanuka, Matt Corby, Emma Louise, Tony Allen, Flume und reichlich weitere Top Tracks, die zum chillen förmlich einladen. Bis zum Release am 2. Dezember 2016 dauert es zwar noch ein paar Tage aber die Zeit könnt ihr bereits zum vorbestellen nutzen.
Wir haben natürlich wie immer die Tracklist und das passende Cover für euch am Start, damit ihr eben schon vor dem Release wisst, was euch hier erwartet. Gerne könnt ihr das gute Stück mit einem Klick auf die Like Button supporten.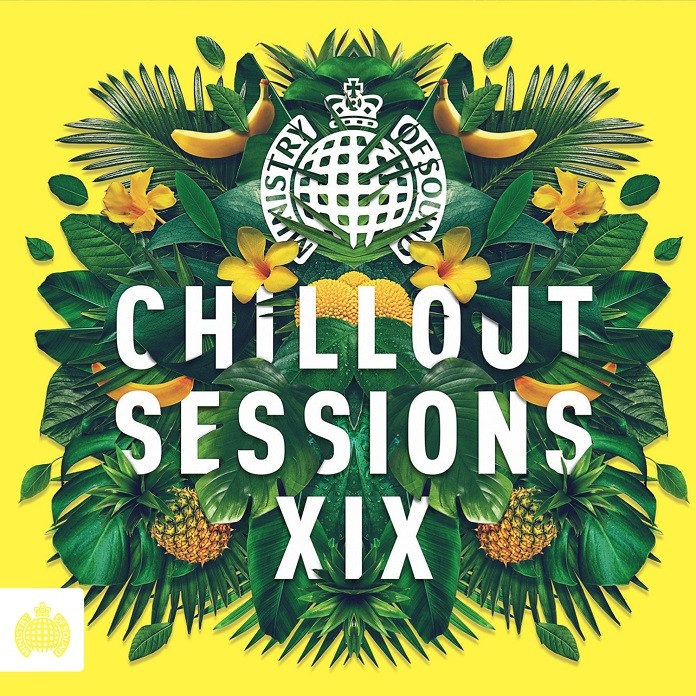 Disc: 1
1. Vera Blue – Hold
2. Shura – Touch
3. Jack Garratt – Worry
4. Michael Kiwanuka – Love & Hate
5. Sampha – Timmy's Prayer
6. Matt Corby – Knife Edge
7. L Psley – Cliff
8. Kllo – Walls To Build
9. Kaytranada – Lite Spots
10. Of Empress – Woman Is A Word
11. James Vincent Mcmorrow – Rising Water
12. Polographia – Sly Feat. Winston Surfshirt
13. Big Scary – The Opposite Of Us
14. Future Islands Haunted By You
15. Emma Louise – Talk Baby Talk
16. Klue – My Friend
17. Tony Allen – Go Back Feat. Damon Albarn
18. Avalanches – Subways
19. Jnthn Stein – Cmprssn
20. Flume – Say It Feat. Tove Lo
Disc: 2
1. Paces – Desert Feat. Guy Sebastian
2. Kings – Don't Worry Bout It
3. Goldlink – Dark Skin Women Cosmo's Midnight & Swindail Remix
4. The Meeting Tree – Life Is Long: Slow Down!
5. Zhu – Generationwhy
6. Honne & Izzy Bizu – Someone That Loves You
7. Kraak & Smaak – My Mind's Made Up Feat. Berenice Van Leer
8. D.D Dumbo – Satan
9. Gold Panda – Chiba Nights
10. Zayn – Like I Would Oliver Nelson Remix
11. Fatherdude – No Complaints Dr Packer Remix
12. R F S – Say A Prayer For Me
13. Set Mo – Comfort You Feat. Fractures
14. Rudimental – Healing Feat. Joseph Angel
15. Duke Dumont – Be Here
16. Hayden James – Just A Lover
17. Pnau – Young Melody Feat. Vera Blue
18. Justin Martin – Hello Clouds Feat. Femme
19. Aurora – I Went Too Far Mk Remix Radio Edit
20. Dro Carey – Queensbury Rules Feat. Kucka