Mit der Ministry of Sound Chillout Sessions XVII (17) gibt das Label weiter Gas und die Tracklist lädt tatsächlich zum Chillen und Relaxen ein. Anders als die anderen Compilations von Ministry of Sound, die wir euch in den letzten Wochen vorgestellt haben, kommt diese hier nicht aus England, sondern von Ministry of Sound Australien.
Nach dem großen BigRoom Trend, sind derzeit Deep und Chillout Sounds voll im Trend und das nicht nur in Australien. In Deutschland kommt zum Beispiel am 5. Dezember die Kontor Sunset Chill Winter Edition auf den Markt, auch die CD überzeugt mit einem ganz ähnlichen Konzept wie die Ministry of Sound Chillout Sessions XVII.
Wer sich das Sommer Feeling zurück ins Wohnzimmer holen möchte, sollte die Ministry of Sound Chillout Sessions XVII auf jeden Fall erwerben. Da diese jedoch wie angesprochen auf dem Markt in Australien erscheint, könnt ihr sie in Deutschland nur online erwerben aber das ist dank Amazon oder iTunes natürlich heutzutage überhaupt kein Problem mehr.
Wir haben euch natürlich auch in diesem Fall das Cover und die Tracklist eingebunden, denn die Ministry of Sound Compilations sind jedesmal sehr gelungene CDs und daher genießen sie auch seit Jahren bereits einen guten Ruf und das weltweit.
Oben über dem Artikel haben wir euch den passenden MiniMix von Ministry of Sound AU eingebunden, mit diesem bekommt ihr den besten Eindruck, was euch hier erwartet.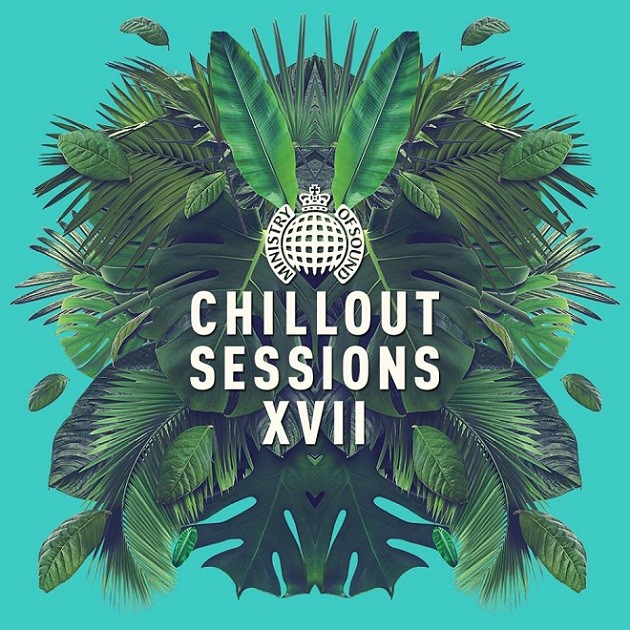 Disc 1:
1. Mr Probz – Waves
2. Angus & Julia Stone – Heart Beats Slow
3. Milky Chance – Stolen Dance
4. Chet Faker – Gold
5. The Preatures – Two Tone Melody
6. Lana Del Rey – West Coast
7. alt-j – Arrival In Narra
8. Sam Smith – Stay With Me
9. George Maple – Talk Talk
10. London Grammar – If You Wait
11. Gorgon City feat. Laura Welsh – Here For You (Bearcubs Remix)
12. ZHU – Paradise Awaits
13. The Kite String Tangle – Arcadia
14. ODESZA feat. Moonsiren – Memories That You Call
15. Kilter feat. Ev Jones – All You Want
16. Vance Joy – Mess Is Mine
17. Jungle – Time
18. Peking Duk feat. Nicole Millar – High (Yahtzel Remix)
19. Arkon Fly – Back Seat
20. BROODS – Mother & Father
21. Japanese Wallpaper feat. Wafia – Breathe In
22. Banks – Beggin' For Thread
Disc 2:
1. RÜFÜS – Sarah (Touch Sensitive Remix)
2. Flight Facilities feat. Emma Louise – Two Bodies
3. Luke Million – Light & Sound
4. Filous feat. Kitty Georgi – Summer
5. Wankelmut & Emma Louise – My Head Is A Jungle (MK Remix)
6. TCTS feat. K. Stewart – Games
7. Oliver $ & Jimi Jules – Pushing On
8. Klingande – Jubel
9. Watermät – Bullit
10. The Magician feat. Years & Years – Sunlight
11. Ben Pearce feat. Black Orange Juice – Predictable
12. Para for Cuva feat. Anna Naklab – Wicked Games
13. Motez – Own Up
14. Bondax – All I See
15. Faul, Wad Ad & Pnau – Changes
16. Caribou – Can't Do Without You
17. Octave Minds – Anthem
18. Shift K3y feat. Todd Oliver – Touch (Oxford Remix)
19. Tensnake feat. Nile Rogers & Fiora – Love Sublime
20. Tkay Maidza – U-Huh (Luke Million Remix)
21. Attaque – Change Your Mind