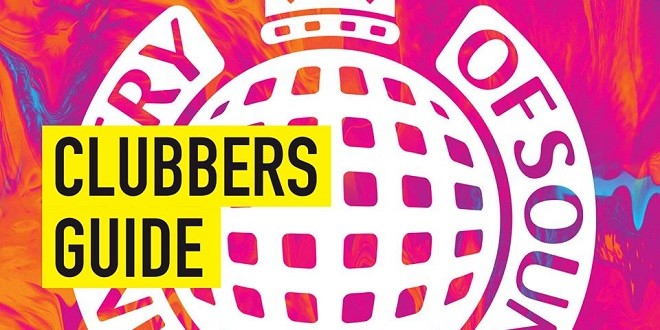 Mit der Ministry of Sound Clubbers Guide to 2015 kommt in Form der Tracklist, die Musik des Events zu euch nach Hause. Bereits seit vielen Jahren ist die Compilation zur Event-Reihe unheimlich beliebt und auch wir berichten seit Jahren darüber.
Auf unserem House Musik Magazin Houseblogger berichten wir bereits seit mehreren Jahren über die Compilations aus dem Hause Ministry of Sound und neben der Chilled House Session, gehören die Clubbers Guide CDs zu den beliebtesten.
Das besondere an dieser Compilation ist jedoch, dass man bei Ministry of Sound bereits vor dem Release eine Spotify Playlist angelegt hat, dort könnt ihr euch die CD bereits jetzt vor dem eigentlichen Release Anfang Februar 2015 anhören.
Natürlich haben wir dennoch bereits jetzt die Tracklist und das Cover für euch am Start, darüber hinaus haben wir euch auch noch den MiniMix zur Clubbers Guide to 2015 rausgesucht.
Sollte euch die CD zusagen, könnt ihr euch die Ministry of Sound Clubbers Guide to 2015 bereits jetzt bei Amazon oder anderen online Shops vorbestellen.
Disc: 1
1. Parra For Cuva Feat. Anna Naklab – Wicked
2. Waze & Odyssey & R. Kelly – Bump & Grind
3. Mike Mago & Dragonette – Outlines
4. Peking Duk – Take Me Over (Feat. Safia)
5. Yolanda Be Cool & Dcup – Sugar Man
6. Calvin Harris – Blame
7. Oliver Heldens, Mr Belt & Wezol – Pikachu
8. Ten Ven & Ripley Vs. Zebra Katz – 1 Bad Bitch
9. The Magician – Sunlight
10. Tiga Feat. Pusha T – Bugatti
11. The Avener – Fade Out Lines
12. Kant Vs. Mk – Ey Yo
13. Waterm T – Bullit (So Real)
14. Mason – Exceeder (Umek & Mike Vale
15. Oliver Heldens Feat. Kstewart – Last All
16. Fox Stevenson – Sweets (Soda Pop)
17. Dirt Cheap – The Bass (Glover Remix)
18. Poolclvb Feat. Erin Marshall – Here You're
19. Chocolate Puma & Firebeatz – I Can't
20. Glover – Faces
21. Tommy Trash & Burns – Bout U
22. Generik Feat. Nicky Van She – The Weekend
23. Henry Krinkle – Stay
Disc: 2
1. Showtek Feat. Tryna – Wasting Our Lives
2. Rune Rk – Calabria (Firebeatz Remix)
3. Dvbbs & Dropgun Feat. Sanjin – Pyramid
4. Chuckie, Kronic & Krunk! – Vamonos
5. Joel Fletcher – State Of Emergency
6. The Only – R.A.G.E. (Reece Low Remix)
7. Marcus Santoro & The Potbelleez – All The
8. Axwell ? Ingrosso – Can't Hold Us Down
9. Steve Aoki Feat. Luke Steele – Neon Future
10. Jason Risk – Whoa, Just Go
11. Will Sparks – Ah Yeah So What (Feat. Wiley
12. The Similou – All This Love (Combo!
13. Ummet Ozcan – Superwave
14. Kronic & Krunk! – 3 Percent
15. Dimatik & Miljay – Basstalk
16. Krunk! – De Zooya
17. Timmy Trumpet – Nightmare
18. Scndl – Drop It
19. Krunk & Matt Watkins – We Fresh
20. Kastra – Placebo
21. Sander Van Doorn & Oliver Heldens – This
22. Madeon – Imperium