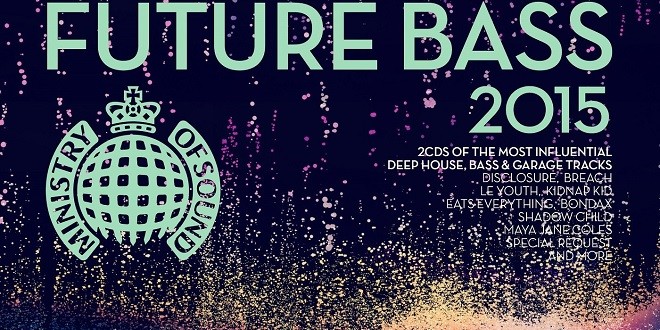 Mit der neuen CD Ministry of Sound Future Bass 2015 sind wir etwas spät dran aber die Tracklist werden wir euch dennoch nicht vorenthalten. Während wir auf den anderen Projekten von uns die CDs von Ministry of Sound kaum beachtet haben, berichten wir hier bereits seit Monaten intensiv darüber.
Die mittlerweile dritte Ausgabe der Future Bass Reihe lässt es auch dieses mal wieder so richtig krachen. Hier bekommt ihr 30 Top Tracks aus den Bereichen Bass, Post-Dubstep und House Music, eben genau das was derzeit absolut angesagt ist.
Ein ganz besonderes Sahnestück ist sicherlich der Track von Sam Smith – Like i Can im bislang unveröffentlichten Jonas Rathsman Remix. Natürlich gibt es auch weitere große Namen aus der Szene, die auf der Future Bass 2015 zu finden sind.
Ministry of Sound hat wieder einmal eine echte Top Compilation auf die Beine gestellt. Wie bereits oben erwähnt, sind wir mit dieser Compilation ganz schön spät dran, denn sie ist bereits seit dem 8. Mai 2015 im Handel erhältlich.
Wie immer an dieser Stelle gibt es die Tracklist und das passende Cover zur Compilation Future Bass 2015 vom englischen Label Ministry of Sound.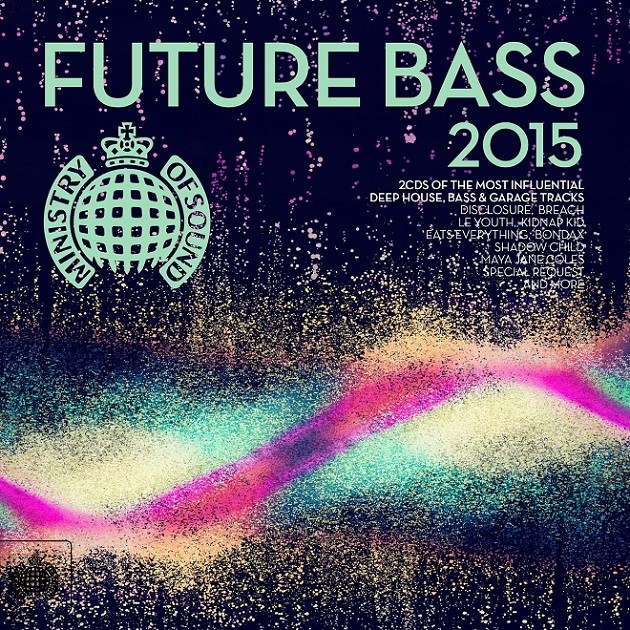 Disc: 1
1. Like I Can (Jonas Rathsman Remix) – Sam Smith
2. Retrospect (Illyus & Barrientos Remix) – Kokiri
3. Say Something (Bodhi Remix) – Karen Harding
4. Can't Stop Playing (Makes Me High) (Feat. Ane Brun) (Joker Remix) – Dr Kucho! & Gregor Salto
5. I Loved You (Feat. Melissa Steel) (Braxton Remix) – Blonde
6. Rhymes (Sonny Fodera Remix) – Hannah Wants & Chris Lorenzo
7. Gravity (Feat. Ella Eyre) (Roska Remix) – DJ Fresh
8. Champagne Kisses (TCTS Remix) – Jessie Ware
9. Bump & Grind 2014 (Special Request VIP) – Waze & Odyssey vs. R. Kelly
10. They Don't Know – Discipline
11. Promesses (Feat. Kaleem Taylor) (Preditah Remix) – Tchami
12. My Head Is a Jungle (Billion Remix) – Wankelmut & Emma Louise
13. Bang the Box – Little By Little
14. One Night Only (Feat. Yasmin) (Low Steppa Remix) – Krystal Klear
15. Yoohoo (Benton Remix) – Dusky
Disc: 2
1. Not Into It – Shift K3Y
2. Kick Your Ass – Shiba San
3. The Key (Feat. Kelis) (Shiba San Remix) – Breach
4. Your Love Will Set You Free (C2's Set U Free Rmx) – Caribou
5. Leave Me Alone (Feat. Shay Lia) – Kaytranada
6. Outlines (Chris Lorenzo Remix) – Mike Mago & Dragonette
7. Red Lights – Gregori Klosman
8. Missing You – Icarus
9. You (With Madeline Follin) (Todd Edwards Remix) – Etienne De Crecy
10. Higher (Feat. Jamie George) – Roska
11. Ways of the Underground – Waze & Odyssey
12. Darklands (Kidnap Kid Remix) – Whilk & Misky
13. Crocodile Tears (Cause & Affect Remix) – Grades
14. Man X Woman – Full Crate x Mar
15. The Love You're Given – Jack Garratt