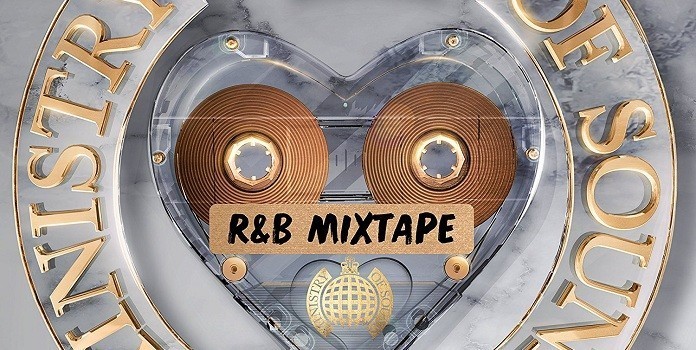 Wenn ihr auf R&B steht, ist die Ministry of Sound R&B Mixtape mit ihrer Tracklist genau das richtige für euch. Ob als Download oder herkömmliche CD, dieses Werk wird sicherlich kein Flopp werden. Aber das sind wir ja eigentlich von Ministry of Sound in den letzten Jahren bereits gewöhnt.
Auch wenn das englische Label derzeit etwas schwächelt, gehört es noch immer zu den erfolgreichsten Musiklabels der Welt. Während sich die meisten Compilation von Ministry of Sound im Dance Musik Bereich bewegen, beweißt das Label immer wieder, dass es sich auch im R&B Bereich großartig auskennt.
Wenn wir hier mal einen Blick auf die Tracklist werfen, wird genau das schnell sichtbar, denn hier finden wir Tracks von Destinys Child, Justin Timberlake, Chris Brown, Jeremith, Bobby V, Ne-Yo, Nelly, Rita Ora, Usher, Michael Jackson, Whitney Houston, Alicia Keys und unfassbar viele weitere.
Da die Ministry of Sound R&B Mixtape bereits ab dem 27. Januar 2017 im Handel steht, wird es höchste Zeit sich die Tracklist einmal genau anzuschauen. Da lassen wir euch nun nicht weiter warten und präsentieren euch neben dem Cover natürlich auch die passende Tracklist der Ministry of Sound R&B Mixtape.
Disc: 1
1. Cater 2 U – Destiny's Child
2. My Boo – Usher & Alicia Keys
3. Cry Me a River – Justin Timberlake
4. Rendezvous – Craig David
5. Adorn – Miguel
6. With You – Chris Brown
7. Thinkin Bout You – Frank Ocean
8. Foolish – Ashanti
9. Dilemma (Feat. Kelly Rowland) – Nelly
10. No Air (Feat. Chris Brown) – Jordin Sparks
11. Sexy Love – Ne-Yo
12. Let Me Love You – Mario
13. Body On Me (Feat. Chris Brown) – Rita Ora
14. Let Me Hold You (Feat. Omarion) – Bow Wow
15. Tell Me – Bobby V
16. Into You (Feat. Tamia) – Fabolous
17. Bed – J. Holiday
18. Birthday Sex – Jeremih
19. Company – Justin Bieber
20. Don't – Bryson Tiller
Disc: 2
1. You Are Not Alone – Michael Jackson
2. I Believe I Can Fly – R. Kelly
3. My Love Is Your Love – Whitney Houston
4. Ordinary People – John Legend
5. If I Ain't Got You – Alicia Keys
6. Killing Me Softly With His Song – Fugees
7. Worthy Of – Justin Timberlake
8. Un-break My Heart – Toni Braxton
9. Don't Let Go (Love) – En Vogue
10. I Wanna Know – Joe
11. Angel of Mine – Monica
12. Tell Me It's Real – K-Ci & JoJo
13. Anytime – Brian McKnight
14. Have You Ever – Brandy
15. Walked Outta Heaven – Jagged Edge
16. Freak Me – Silk
17. Differences – Ginuwine
18. Shorty (Got Her Eyes On Me) – Donell Jones
19. Loungin (Who Do Ya Luv) – LL Cool J
Disc: 3
1. Right Here (Human Nature Radio Mix) – SWV
2. Waterfalls – TLC
3. Age Ain't Nothing But a Number – Aaliyah
4. If You Love Me – Brownstone
5. Anything – 3T
6. Before I Let You Go – Blackstreet
7. Wonderful Tonight – Damage
8. They Don't Know – Jon B
9. One Wish – Ray J
10. Missing You – Case
11. Caramel – City High
12. Love – Keyshia Cole
13. Lions, Tigers and Bears – Jazmine Sullivan
14. Wish I Didn't Miss You – Angie Stone
15. Pretty Wings – Maxwell
16. Golden – Jill Scott
17. Be Your Girl – Teedra Moses
18. I Love You – Faith Evans
19. Brown Sugar – D'Angelo