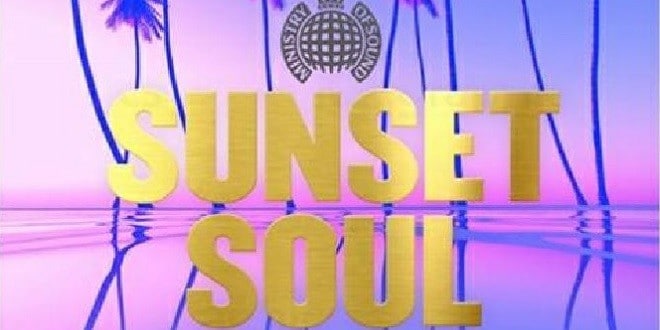 Mit der Ministry of Sound Sunset Soul kommt eine Tracklist auf euch zu, mit der man sogar entspannen könnte. Der ein oder andere schnellere Remix ist auf der "Sunset Soul" zwar auch zu finden aber überwiegen haben hier die ruhigeren Töne die Oberhand.
Bekanntlich sind die Deepen & clubbigen Sounds in den letzten Monaten sowieso voll im Trend, auch wenn das Szene Kenner doch sehr überrascht, dass sich der Trend über die Festival Saison hinweg halten kann. Auch wir müssen uns eingestehen, dass wir nicht daran geglaubt haben, dass Deep House in diesem Sommer noch so ein großes Thema ist.
Das man im Hause Ministry of Sound was man macht, wird wohl keinem mehr verwundern, denn wir haben gerade in den vergangenen Monaten so viele Compilations von Ministry of Sound vorgestellt, das wohl für nahezu jedem aus der Rap, Dance und House Szene etwas dabei gewesen sein wird.
Der Release Termin der Ministry of Sound Sunset Soul rückt immer näher, denn dieser ist für den 7. August 2015 angesetzt. Somit ist es höchste Zeit sich mal einen ersten Eindruck davon zu machen, was euch hier eigentlich erwartet. Dafür haben wir natürlich auch dieses mal wieder die Tracklist und das passende Cover für euch am Start.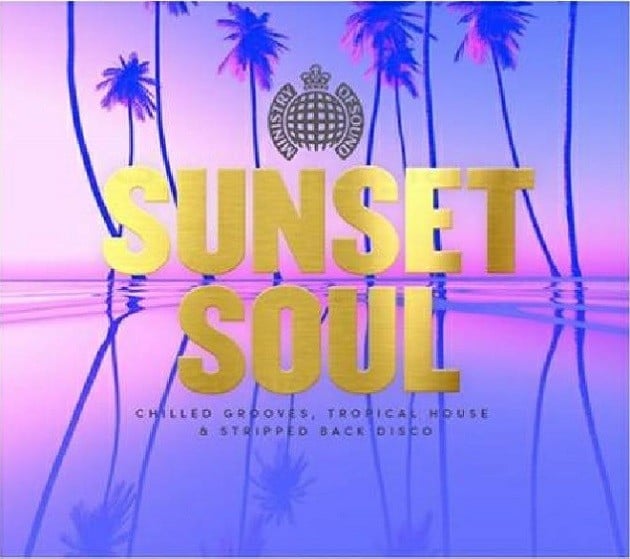 Disk 1:
1.Sigala – "Easy Love" (remix)
2.Jasmine Thompson – "Ain't Nobody" (original mix)
3.Major Lazer & DJ Snake – "Lean On"
4.Duke Dumont – "The Giver" (Mark Ronson remix)
5.Ed Sheeran – "Bloodstream" (Arty remix)
6.Years & Years – "King" (Gryffin remix)
7.Rudimental – "Never Let You Go" (Feder remix)
8.Route 94 – "My Love" (feat Jess Glynne – Oliver Nelson remix)
9.Seinabo Sey – "Younger" (Kygo remix)
10.The Magician – "Sunlight" (Darius mix)
11.Le Youth – "Cool"
12.Tom Odell – "Another Love" (Zwette remix)
13.Vance Joy – "Riptide" (Flic Flac edit)
14.Sigma – "Changing" (feat Paloma Faith – Klingande remix)
15.Sam Smith – "Money On My Mind" (MK remix – radio edit)
16.George Maple – "TalkTalk" (Moon Boots remix)
17.Jessie Ware – "Say You Love Me" (Alex Adair remix)
18.ZHU – "Faded" (Delcroiz & Delatour remix)
19.Nora En Pure – "Come With Me" (Satin Jackets remix)
20.Shift Key – "Touch" (Oxford remix)
Disk 2:
1.Blonde – "All Cried Out" (Oliver Nelson remix)
2.Duke Dumont – "Need U (100%)" (feat A*M*E – Skreamix)
3.Clean Bandit – "Rather Be" (Robin Schulz remix)
4.Lilly Wood & The Prick – "Prayer In C" (Robin Schulz remix)
5.Jamie XX – "Loud Places" (feat Romy)
6.Tove Lo – "Habits (Stay High)" (Oliver Nelson remix)
7.Tensnake – "Love Sublime" (feat Nile Rodgers)
8.Kygo & Kyla La Grange – "Cut Your Teeth" (Kygo remix)
9.Alex Adair – "Make Me Feel Better"
10.Coldplay – "A Sky Full Of Stars" (Robin Schulz remix)
11.XYconstant – "Silverlined" (radio edit)
12.Felix Jaehn – "I Do"
13.Ferreck Dawn – "Heaven Sent"
14.Sam Feldt & Kav Verhouzer – "Hot Skin"
15.Wankelmut – "My Head Is A Jungle" (MK remix – radio edit)
16.Bakermat – "Teach Me"
17.Klingande – "Jubel" (radio edit)
18.Kolsch – "Der Alter"
19.Chris Malinchak – "So Good To Me"
20.Eelke Kleijn – "Ein Tag Am Strand" (instrumental)
Disk 3:
1.Coldplay – "Midnight" (Kygo remix)
2.David Guetta – "Dangerous" (Robin Schulz remix)
3.Disclosure – "Help Me Lose My Mind" (feat London Grammar)
4.Robin Schulz – "Sun Goes Down" (extended mix)
5.Parra For Cuva – "Wicked Games"
6.Felix Jaehn – "Shine"
7.M 22 – "Good To Be Loved"
8.Avicii – "The Nights" (Felix Jaehn remix)
9.Duke Dumont – "I Got You"
10.Blonde – "Loved You" (Braxton remix)
11.Hot Natured – "Benediction"
12.Alex Schulz – "In The Morning" (radio edit)
13.Klangkarussell – "Sonnantanz (Sun Don't Shine)" (radio remix)
14.Lykke Li – "I Follow Rivers" (Magician remix)
15.Gabrielle Aplin – "Please Don't Say You Love Me" (Cyril Hahn remix)
16.Tube & Berger – "Set It Off" (radio edit)
17.Tensnake – "See Right Through"
18.Novo Amor – "From Gold" (Henri Pfr remix)
19.Milky Chance – "Stolen Dance" (Flic Flac)
20.Hard Rock Sofa – "Arms Around Me" (Tobtok remix)