Mit der The Dome Summer 2015 läuten wir den Sommer ein. Mit Hilfe der Tracklist, seid ihr musikalisch schon einmal bestens ausgestattet, um auf eurer Grill- oder Pool Party für gute Stimmung zu sorgen, denn nichts ist schlimmer, als die Falsche Musik auf einer Party.
Nach dem großen Erfolg der The Dome 74, die wir euch im Mai vorgestellt haben, kommt mit der The Dome Summer 2015 nun also die Sommerausgabe auf den Markt. Hinter den normalen The Dome CDs muss sich die Sommerausgabe auf keinen Fall verstecken, denn in ihrer Tracklist findet ihr jede Menge Top Tracks.
Im Sommer ist es mittlerweile jedoch wie an Weihnachten, denn eine CD nach der anderen zum Thema Sommer kommt derzeit auf den Markt. Hier müsst ihr euch also erst einmal durch die zahlreichen Tracklisten kämpfen, um euch dann letztlich für die richtige CD entscheiden.
Wenn wir nun einen Blick auf die Tracklist der The Dome Summer 2015 werfen, dann findet ihr Tracks von z.B. Mark Forster, Andreas Bourani, Lena, Shaggy, Cro, Clueso, Max Mutzke, Walk the Moon und viele mehr.
Ein wenig Geduld müsst ihr noch aufbringen, denn erst ab dem 10 Juli 2015 steht die The Dome Summer 2015 für euch im Handel bereit. In der Zeit könnt ihr euch wie gewohnt bei uns mit Hilfe der Tracklist und dem passenden Cover einen ersten Eindruck der CD verschaffen.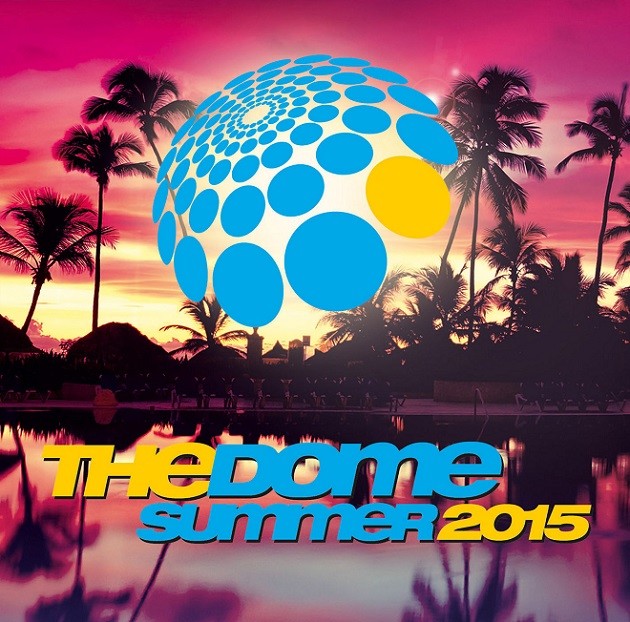 Disk: 1
1. Bye Bye – Mtv Unplugged – Cro / Waibel, Carlo
2. I Need Your Love – Shaggy Feat. Mohombi, Faydee, Costi
3. El Perdon – Jam, Nicky & Enrique Iglesias
4. Worth It – Fifth Harmony Feat. Kid Ink / Fifth Harmony / Kid Ink / Eriksen, Mikkel S. / Hermansen, Tor Erik
5. Traffic Lights – Lena
6. Shut Up And Dance – Walk The Moon
7. Ship To Wreck – Florence + The Machine
8. Bauch Und Kopf – Forster, Mark
9. I Really Like You – Jepsen, Carly Rae
10. All About It – Allen, Hoodie Feat. Ed Sheeran
11. Rhythm Inside – Nottet, Loic
12. Truth – Winston, Charlie
13. Shake Away – Kelly, Michael Patrick
14. Welt Hinter Glas – Radio Edit – Mutzke, Max
15. Glow – Henderson, Ella
16. Holding Up Balloons – Candy, Graham
17. Ultraleicht – Bourani, Andreas
18. Pack Meine Sachen – Single Version – Clueso
19. This Summer's Gonna Hurt Like A Motherf****R – Maroon 5
20. Bist Du Real – Kc Rebell Feat. Moe
21. Was Wirklich Bleibt – Stürmer, Christina
22. Some Kind Of Heaven – Hurts / Tarrant, Jack / Hutchcraft, Theo / Abrahamsson, Malin / Rundqvist, Karianne / Götvall, Jennifer / Sunnero, Tina
Disk: 2
1. Bills – Lewis, Lunchmoney / Lewis, Lunchmoney / Reed, Ricky
2. Reality – Radio Edit – Lost Frequencies Feat. Janieck Devy
3. Waiting For Love – Avicii
4. Ne Sekunde Sommer – Leyk & Lockvogel
5. Holiday – Dj Antoine Vs Mad Mark 2k15 Radio Edit – Dj Antoine Feat. Akon
6. Almost Home – Möwe Radio Mix – Moby & Damien Jurado
7. Begging – Lions Head
8. Good To Be Loved – Radio Edit – M-22
9. How Hard I Try – Filous Feat. James Hersey
10. One Step Ahead – Radio Edit – Charming Horses Feat. Jona Bird
11. Make Me Feel Better – Radio Edit – Adair, Alex
12. Perdoname – Deorro Feat. Dycy And Adrian Delgado
13. 38 Degrees – Radio Version – Djane Housekat & Rameez
14. I Gotta Let You Go – Dj Tonka Radio Mix – Dj Tonka & Stefan Rio
15. El Cocodrilo – Radio Edit – Dkb Feat. King Africa
16. Ganjaman – Alfons
17. Don't Wanna Go Home – Main – Dj Polique
18. Somebody – Natalie La Rose Feat. Jeremih
19. Everyday – A$Ap Rocky Feat. Rod Stewart X Miguel X Mark Ronson / Bey, Yasiin
20. Running With The Wolves – Aurora / Aurora
21. Something About You – James, Hayden
22. Supergirl – Radio Edit – Naklab, Anna Feat. Alle Farben & Younotus