Die Tomorrowland – The Elixir Of Life kommt nun mit kürzerer Tracklist auch als 2 CD-Version in den Handel. Wie schon im letzten Jahr, kommt die 2 CD-Version einige Monate nach dem Mega Festival in Belgien auf den Markt und schürrt noch einmal die Freunde für Tomorrowland 2017, denn bald startet der Ticketverkauf.
Die Chancen auf Tickets für Tomorrowland 2017 stehen gar nicht so schlecht, denn nächstes Jahr soll das Mega Festival wieder an 2 Wochenenden stattfinden und schaut man sich die Klickzahlen des Aftermovies einmal an, scheint der Run auf das Mega Festival in Belgien tatsächlich abzunehmen.
Während es der Tomorrowland Aftermovie aus dem Jahr 2012 noch auf über 138 Millionen Views schafft, sieht es beim Tomorrowland Aftermovie 2016 schon ganz anders aus, denn dieser steht aktuelle bei nur knapp über 7 Millionen Views, was doch schon ein sehr deutlicher Unterschied ist.
Bevor es dann Anfang 2017 wieder die beliebten Tickets zu werben gibt, folgt wie immer das Pre-Register und gerade hier sollte man sehr sehr schnell sein, denn diese Voranmeldung gleicht einer Warteschlange und so sind die Chancen auf Tickets direkt noch größer, wenn ihr euch direkt am Anfang hier eintragen lasst.
Kommen wir aber zurück zur Tomorrowland – The Elixir Of Life (2CD-Edition), diese steht für euch ab dem 25. November 2016 im Handel bereit, also genau richtig um am Nikolaus-Tag in einem Stiefel zu landen, denn allen Festival Fans, macht man mit dieser CD sicherlich eine wirklich große Freude.
Die Tracklist müssen wir euch dieses mal in Teilen präsentieren, da bei den ersten Infos die uns erreichten, die zweite CD noch fehlerhaft war, haben wir wieder erst mal noch rausgelassen. Bis uns die komplette Tracklist erreicht, bitten wir euch allerdings auch die erste CD unter vorbehalt zu betrachten.
Beim Cover sieht es jedoch zum Glück anders aus. dieses ist schon einmal sicher und kann von euch bereits betrachtet werden. Bei uns in der Redaktion stehen alle Tomorrowland CDs der letzten Jahre im Regal und konnten alle durchweg überzeugen. Man muss an dieser Stelle jedoch erwähnen, dass man schon Komerz mögen muss, denn die CDs sind natürlich für eine breite Masse ausgelegt.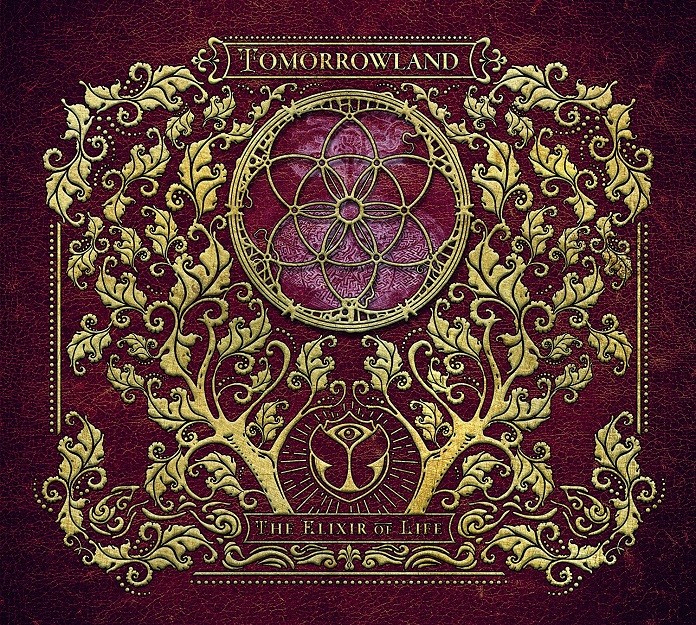 Disk: 1
1. Tomorrowland – Intro Dimitri Vegas & Like Mike
2. MATTN & Futuristic Polar Bears feat. Roland Clark – Café Del Mar 2016 (Dimitri Vegas & Like Mike vs Klaas Vocal Mix)
3. Tujamo feat. Inaya Day – Keep Pushin'
4. Wolfpack & Warp Brothers – Phatt Bass 2016
5. Dimitri Vegas & Like Mike vs W&W – Arcade
6. Wolfpack vs Avancada – GO! (Dimitri Vegas & Like Mike Remix)
7. Dimitri Vegas & Like Mike feat. Ne Yo – Higher Place (Afrojack Remix)
8. Bassjackers – F*CK (Dimitri Vegas & Like Mike Edit)
9. MATTN vs 2 Faced Funks – How We Roll
10. Dimitri Vegas, Like Mike & Steve Aoki vs Ummet Ozcan – Melody
11. Dimitri Vegas, Like Mike & Steve Aoki vs Ummet Ozcan – Melody (Coone Remix)
12. Dimitri Vegas & Like Mike – Stay A While
13. Dimitri Vegas & Like Mike – Stay A While (Ummet Ozcan Remix)
14. Tomorrowland – Intro Lost Frequencies
15. Lea Rue – Sleep, For the Weak (Lost Frequencies Remix)
16. Michael Calfan – Brothers
17. Redondo & Boris Way – Sunday
18. Throttle – Money Maker
19. Me & My Toothbrush – All The Time
20. Keanu Silva – Children
21. Lost Frequencies – Are You With Me
22. Pete Sabo & Who Knows – Like This! (Sharam Jey Edit)
23. Felix Jaehn feat. Lost Frequencies & Linying – Eagle Eyes (Lucas & Steve Remix)
24. Lost Frequencies feat. Janieck Devy – Reality
25. twocolors feat. Muringa – Follow You
26. Lost Frequencies feat. Sandro Cavazza – Beautiful Life
Disk: 2
1. Tomorrowland – Intro Dimitri Vegas & Like Mike
2. MATTN & Futuristic Polar Bears feat. Roland Clark – Café Del Mar 2016 (Dimitri Vegas & Like Mike vs Klaas Vocal Mix)
3. Tujamo feat. Inaya Day – Keep Pushin'
4. Wolfpack & Warp Brothers – Phatt Bass 2016
5. Dimitri Vegas & Like Mike vs W&W – Arcade
6. Wolfpack vs Avancada – GO! (Dimitri Vegas & Like Mike Remix)
7. Dimitri Vegas & Like Mike feat. Ne Yo – Higher Place (Afrojack Remix)
8. Bassjackers – F*CK (Dimitri Vegas & Like Mike Edit)
9. MATTN vs 2 Faced Funks – How We Roll
10. Dimitri Vegas, Like Mike & Steve Aoki vs Ummet Ozcan – Melody
11. Dimitri Vegas, Like Mike & Steve Aoki vs Ummet Ozcan – Melody (Coone Remix)
12. Dimitri Vegas & Like Mike – Stay A While
13. Dimitri Vegas & Like Mike – Stay A While (Ummet Ozcan Remix)
14. Tomorrowland – Intro Lost Frequencies
15. Lea Rue – Sleep, For the Weak (Lost Frequencies Remix)
16. Michael Calfan – Brothers
17. Redondo & Boris Way – Sunday
18. Throttle – Money Maker
19. Me & My Toothbrush – All The Time
20. Keanu Silva – Children
21. Lost Frequencies – Are You With Me
22. Pete Sabo & Who Knows – Like This! (Sharam Jey Edit)
23. Felix Jaehn feat. Lost Frequencies & Linying – Eagle Eyes (Lucas & Steve Remix)
24. Lost Frequencies feat. Janieck Devy – Reality
25. twocolors feat. Muringa – Follow You
26. Lost Frequencies feat. Sandro Cavazza – Beautiful Life