Aufgepasst House Music Freunde, mit der Ushuaia Ibiza – the Album-5th Anniversary und ihrer Tracklist, rollt eine Mega CD auf euch zu. Mittlerweile könnte man fast sagen, dass jeder Club auf der Party-Insel, der etwas von sich hält, auch eine Compilation auf den Markt bringt.
So war es natürlich auch höchste Zeit, dass es beim Ushuaïa Beach Club auch damit los geht. Als Anlass nahm man hier das fünfte Jubiläum des Ushuaïa Beach Club und darauf kann man sicherlich schon einmal stolz sein. Das bekannte DJ Mag kürte das Ushuaïa Beach Club bereits mehrfach zum besten Beach Club der Welt.
Anders als viele andere Compilation von der Partyinsel, setzt man hier fast komplett auf die großen und bekannten EDM Tracks, die man aus den Charts von allen großen Festivals weltweit kennt. Auf Ibiza hebt sich das Ushuaïa klar von den anderen Clubs ab und das mit großem Erfolg.
Auf der zweiten CD wird es jedoch noch etwas softer und somit passender für eine entspannte Afterparty. Bis die Ushuaia Ibiza – the Album-5th Anniversary in den Handel kommt, dauert es gar nicht mehr so lange, denn bereits ab dem 3. Juli 2015 steht das gute Stück für euch im Handel bereit.
Wie immer an dieser Stelle haben wir natürlich auch hier die Tracklist und das passender Cover der Ushuaia Ibiza – the Album-5th Anniversary für euch am Start.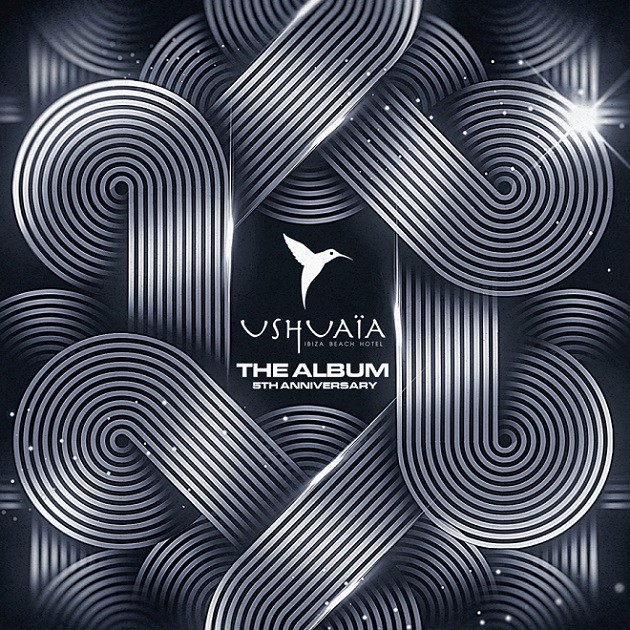 Disk: 1
1. Can't Hold Us Down – Axwell, Ingrosso
2. Mayday (Feat. Harrison) [Original Mix] – Dannic & Lucky Date
3. Zonk – Dimitri Vangelis & Wyman
4. Once Again (Original Mix) – Headhunterz
5. Dangerous (Feat. Sam Martin) [David Guetta Banging Remix] – Guetta, David
6. Generations – Diablo, Don
7. Bullet (Original Mix) – Danny Howard
8. About U (Original Mix) – Tommy Trash & Burns
9. Louder – Dimitri Vegas / Like Mike Vs. Vinai
10. She Wants The D – Cid
11. My Love (Original Mix) – Lou Van
12. Fearless (Feat. Chris Hordijk) [Original Mix] – Jochen Miller
13. A Sky Full Of Stars (Hardwell Remix) – Coldplay
14. Payback – Dimitri Vangelis & Wyman X Steve Angello
15. Written In Reverse (Feat. Matthew Koma) – Tiësto & Hardwell
Disk: 2
1. Just A Feeling (Franky Rizardo Remix) – Gotsome
2. Cold Sweat – Emanuel Satie
3. Lights Down (Waze & Odyssey Remix) – The New Sins
4. The Walk – Tensnake
5. Juicy – Robosonic & Thabo Getsome
6. Sometimes – Enzo Siffredi
7. The Good Old Days (Original Mix) – D'attis, Dario
8. Black Concept – Tommy Bones
9. Everyday (Feat.Kenny Bobien) [Vocal] – Jose Burgos
10. It's You (Feat. River) [Purple Disco Machine Remix] – Shapeshifters, The
11. Battery Park – André Hommen
12. Desidia (Nic Fanciulli Remix) – Guti
13. A Simple Design (Deetron Remix) – Juan Maclean, The
14. Deep Inside (Low Steppa Remix) – Hardrive