Mit der Very Best Of Eurovision Song Contest (60th Anniversary), kommt eine fast schon einzigartige Tracklist auf euch zu. Seit mittlerweile 60 Jahren findet der Eurovision Song Contest statt und das muss natürlich gefeiert werden, mit jeder Menge fast schon zeitloser Musik.
Der Song Contest ist das größte Musikevent der Welt, denn jedes Jahr verfolgen über 300 Millionen Menschen weltweit dieses Event an den TV-Geräten zu Hause. Bereits zum 50. Jubiläum gab es eine Best of CD und so darf dieses natürlich auch zum 60. Geburtstag des Events nicht fehlen.
Mit dabei sind natürlich große Namen, die in den letzten Jahren am ESC teilgenommen oder sogar gewonnen haben. Die Produktion der BBC wird in der dritten Mai Woche auch in Deutschland bei der ARD ausgestrahlt. Mit dieser CD oder auch der Show in der ARD, werdet ihr eine echte Zeitreise durch 60 Jahre Eurovision Song Contest erleben, die sicherlich auch die eine oder andere Erinnerung wieder auffrischen dürfte.
Die CD selber steht ab dem 1. Mai 2015 für euch im Handel bereit und natürlich gibt es an dieser Stelle wie immer die Tracklist und das passende Cover, damit ihr euch einen ersten Eindruck zur Very Best Of Eurovision Song Contest (60th Anniversary) CD verschaffen könnt.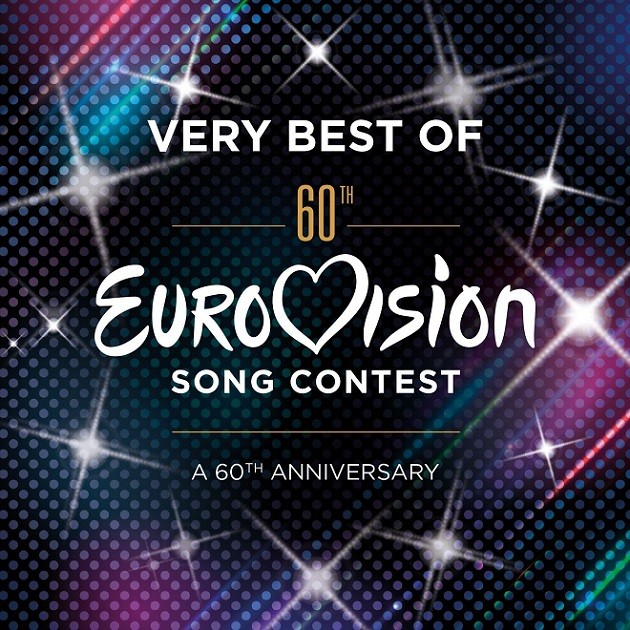 Disk 1:
1. Refrain – Lys Assia
2. Volare (Nel blu dipinto di blu) – Domenico Modugno
3. Non Ho L'Eta – Gigliola Cinquetti
4. Poupee De Cire Poupee De Son – France Gall
5. Puppet On A String – Sandy Shaw
6. Congratulations – Cliff Richard
7. La La La – Massiel
8. Boom-Bang-A-Bang – Lulu
9. All Kinds Of Everything – Dana
10. Beg, Steal Or Borrow – New Seekers
11. Après Toi – Vicky Leandros
12. Waterloo – Abba
13. Si – Gigliola Cinquetti
14. Save Your Kisses For Me – Brotherhood Of Man
15. A-Ba-Ni-Bi (English Version) – Izhar Cohen & The Alpha-Beta
16. Dschinghis Khan – Dschinghis Khan
17. Hallelujah (English) – Milk & Honey
18. What's Another Year – Johnny Logan
19. Making Your Mind Up – Bucks Fizz
20. Ein Bisschen Frieden – Nicole
21. Julie (English Version) – Daniel
22. I Treni Di Tozeur – Alice & Battiato
23. Diggi Loo, Diggi Ley (English Version) – Herreys
Disk 2:
1. Conny Froboess – Zwei Kleine Italiener
2. Katja Ebstein – Wunder Gibt Es Immer Wieder
3. Milestones – Falter Im Wind
4. Peter, Sue & Marc – Djambo, Djambo
5. Waterloo & Robinson – My Little World
6. Les Humphries Singers – Sing Sang Song
7. Lena Valaitis – Johnny Blue
8. Duo Mess – Sonntag
9. Westend – Hurricane
10. Gary Lux – Kinder Dieser Welt
11. Wind – Lass' Die Sonne In Dein Herz
12. Thomas Forstner – Nur Ein Lied
13. Guildo Horn – Guildo Hat Euch Lieb
14. Stefan Raab – Waddehaddeduddeda
15. Michelle – Wer Liebe Lebt
16. Alf Poier – Weil Der Mensch Zählt
17. Max Mutzke – Can't Wait Until Tonight
18. Texas Lightning – No No Never
19. Roger Cicero – Frauen regieren die Welt
20. Anna Rossinelli – In Love For A While
21. Elaiza – Is It Right
Disk 3:
1. Al Bano & Romina Power – Magic, Oh Magic
2. Sandra Kim – J'aime La Vie
3. Umberto Tozzi & Raf – Gente Di Mare
4. Johnny Logan – Hold Me Now
5. Céline Dion – Ne Partez Pas Sans Moi
6. Joelle Ursull – White & Black Blues
7. Amina – Le Dernier Qui A Parlé
8. Carola – Captured By A Lovestorm
9. Toto Cutugno – Insieme 1992
10. Secret Garden – Nocturne (English)
11. Katrina & The Waves – Love Shine A Light
12. Dana International – Diva
13. Olsen Brothers – Fly On The Wings Of Love
14. Sertab Erener – Everyway That I Can
15. Ruslana – Wild Dances
16. Lordi – Hardrock Hallelujah
17. Alexander Rybak – Fairytale
18. Lena – Satellite
19. Loreen – Euphoria (Single Edit)
20. Emmelie De Forest – Only Teardrops
21. The Common Linnets – Calm After Storm
22. Conchita Wurst – Rise Like A Phoenix