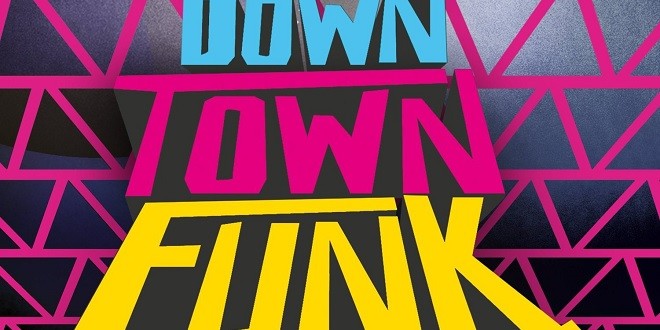 Weiter geht es mit der Ministry of Sound – Downtown Funk, diese Tracklist dürfte sicherlich den einen oder anderen Dance Music Fan verwundern. Bei der " Downtown Funk " handelt es sich nämlich wie der Name schon sagt, um eine Compilation die im Soul & Funk angesiedelt ist.
So sucht ihr also die großen Dance Music Hits, wie man es von Ministry of Sound gewöhnt ist, vergebens. Neu ist es jedoch nicht, denn immer wieder bringt das englische Label Compilations auf den Markt, die sich abseits der Dance Musik bewegen und zur Freude des Labels, haben die meisten Compilations auch einen ordentlichen Erfolg.
Bei der Downtown Funk, gibt es 60 Tracks auf 3 CDs von den Funk-Legenden James Brown, Marvin Gaye, Michael Jackson, Isaac Hayes, James Taylor Quartet, Curtis Mayfield, Chic, Bobby Womack, Bobby Byrd, Sly & The Family Stone, Bill Withers, Funkadelic, The Jackson Sisters, The Isley Brothers, The Fatback Band, Aretha Franklin u.v.a.!
Wie immer, wollen wir euch natürlich auch bei der Ministry of Sound – Downtown Funk einen Eindruck verschaffen, so haben wir neben dem Cover und der Tracklist, auch den MiniMix zur Compilation eingebunden, damit ihr euch bereits ein Stück dieses Samplers anhören könnt.
Bis zum Release der Ministry of Sound – Downtown Funk müsst ihr nicht mehr warte, denn dieses mal sind wir etwas spät dran, da diese Compilation bereits seit dem 24. April 2015 im Handel auf euch wartet.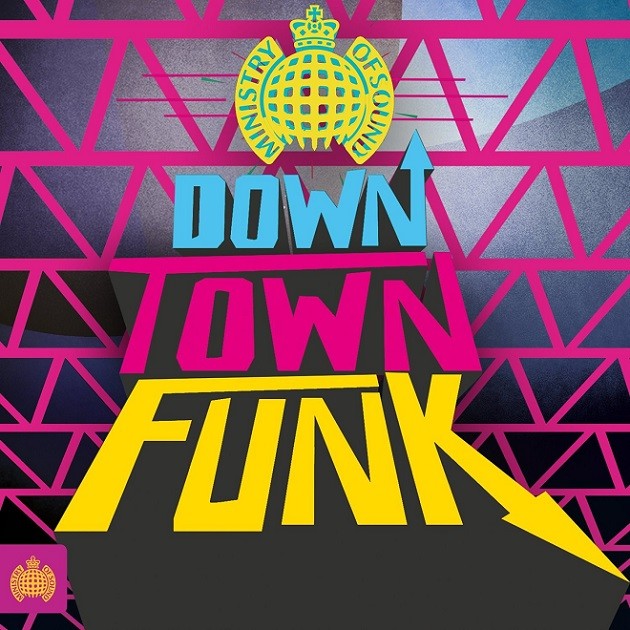 Disk: 1
1. Get Up (I Feel Like Being A) Sex Machine [Part 1 & 2] – Brown, James
2. Jungle Boogie – Kool & The Gang
3. Pick Up The Pieces – Average White Band
4. Express Yourself – Wright, Charles Band / Watts 103rd Street Rhythm Band, The
5. For The Love Of Money – O'jays, The
6. Dance To The Music – Sly & The Family Stone
7. Papa Was A Rollin' Stone – Temptations, The
8. Shining Star – Earth, Wind & Fire
9. It's Your Thing – Isley Brothers, The
10. Theme From Shaft – Hayes, Isaac
11. Rock Creek Park – Blackbyrds, The
12. Brick House – Commodores
13. Play That Funky Music – Wild Cherry
14. The Champ – Mohawks, The
15. War – Starr, Edwin
16. Get Down Tonight – Kc & The Sunshine Band
17. I Don't Believe You Want To Get Up And Dance (Oops, Up Side Your Head) – Gap Band, The
18. Funkin' For Jamaica – Browne, Tom
19. Super Freak – James, Rick
20. Rapper's Delight – Sugarhill Gang, The
Disk: 2
1. Don't Stop 'Til You Get Enough – Jackson, Michael
2. Le Freak – Chic
3. Got To Give It Up – Gaye, Marvin
4. Give Me The Night – Benson, George
5. Get Down Saturday Night – Cheatham, Oliver
6. And The Beat Goes On – Whispers, The
7. I Believe In Miracles – Jackson Sisters
8. All This Love That I'm Giving – Mccrae, Gwen
9. Rock Steady – Franklin, Aretha
10. Are You My Woman? (Tell Me So) – Chi-Lites, The
11. Shake Your Groove Thing – Peaches & Herb
12. Boogie Nights – Heatwave
13. Upside Down – Ross, Diana
14. Going Back To My Roots – Odyssey
15. There It Is – Shalamar
16. Don't Stop The Music – Yarbrough & Peoples
17. Check Out The Groove – Thurston, Bobby
18. Movin' – Brass Construction
19. Love Will Bring Us Back Together Again – Ayers, Roy
20. Who Is He (And What Is He To You)? – Withers, Bill
Disk: 3
1. Theme From Starsky & Hutch – James Taylor Quartet, The
2. I Know You Got Soul – Byrd, Bobby
3. Blow Your Heard – Wesley, Fred & The B.J.'S
4. Love Rollercoaster – Ohio Players
5. Think (About It) – Collins, Lyn
6. Apache – Incredible Bongo Band
7. (Are You Ready) Do The Bus Stop – Fatback Band, The
8. Cross The Tracks (We Better Go Back) – Maceo & The Macks
9. Red Hot Mama – Funkadelic
10. Chameleon – Hancock, Herbie
11. Cissy Strut – Meters, The
12. Thank You (Falettinme Be Mice Elf Agin) – Sly & The Family Stone
13. Fantastic Voyage – Lakeside
14. It's Party Time – Womack, Bobby
15. Disco Dancer – Gyan, Kiki
16. Family Tree – Family Tree / Brown, Sharon
17. Shine On – Duke, George
18. Give Up The Funk (Tear The Roof Off The Sucker) – Parliament
19. More Bounce To The Ounce – Zapp
20. Nautilus – James, Bob
Disk: 4
1. Recharge – Shimon / C., Andy
2. It's The Way (Shadow Vip) – Dj Taktix
3. Arsonist Dub Beats (Some Justice '95) – Urban Shakedown
4. Flight Of The Vulture – Peter Nice Trio
5. Terrorist – Renegade
6. Dred Bass – Dead Dred
7. Sound Control – Randall / C., Andy
8. The Dream Team – Stamina
9. Harp Of Gold – Peter Nice Trio
10. Rinse Out – Dj Hype
11. On Fire Tonight – Dj Zinc
12. Oh Jungle – Ben Intellect / Ragga G.
13. The Lick – Lionstyle
14. Flicky – Dj Frenzy
15. Killa Sound – Johnny Jungle