Der Soundtrack zum neuen Kinofilm The Last Witch Hunter schickt seine Tracklist ins Rennen, doch kann diese auch überzeugen ? Leider muss man schon sagen, dass The Last Witch Hunter im Schatten von James Bond in die Kinos kommt, denn an der mächtigen James Bond: Spectre Promotion kommt The Last Witch Hunter nicht vorbei.
Die Story hinter dem Film klingt aber gar nicht so übel und mit Vin Diesel in der Hauptrolle, kann sich die Besetzung auch absolut sehen lassen. Mit Steve Joblonsky steht hinter dem Soundtrack auch ein erfahrender Name, denn Joblonsky arbeitet bereits für den legendären Komponisten Hans Zimmer.
Seine Bekanntheit konnte der durch die musikalische Untermalung von "Desperate Houswives" und dem Videospiel " Gears of War " erlangen, die bekanntlich beide in ihrem Bereich Mega Erfolgreich waren. So dürfen wir uns auf großartige Stücke zum Film The Last Witch Hunter freuen und hoffen das er neben James Bond nicht untergeht.
Auch wir haben uns den Trailer zum Film erst einmal angeschaut und somit wollen wir diesen auch euch nicht vorenthalten. Darüber hinaus gibt es wie gehabt, die Tracklist und das passende Cover des Soundtrack The Last Witch Hunter, dieser erscheint übrigens am 23. Oktober 2015 also einen Tag nach Kinostart.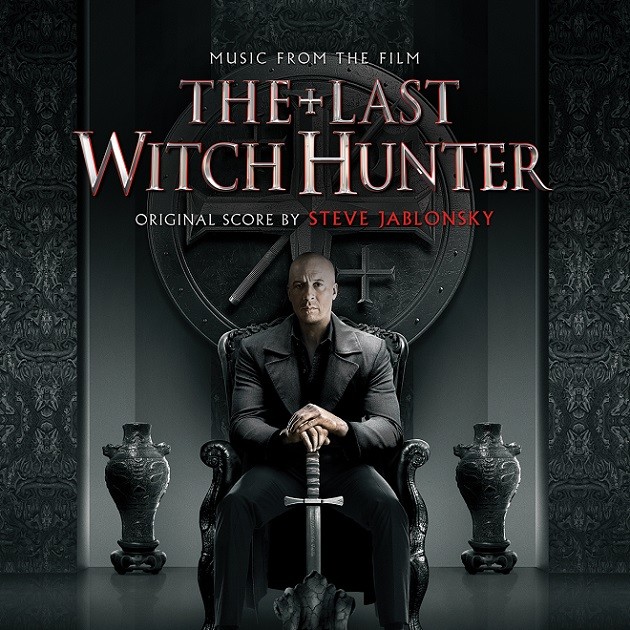 1. I Curse You With Life
2. Three Is Trouble
3. Judgement
4. Well Hello, Witch Hunter
5. Lights Out
6. The Witch Queen
7. I Must Remember
8. Good Hunting
9. Remember Your Death
10. This Isn't Real
11. I Am Reborn
12. You Have To Fight
13. By Iron And Fire
14. At Your Service