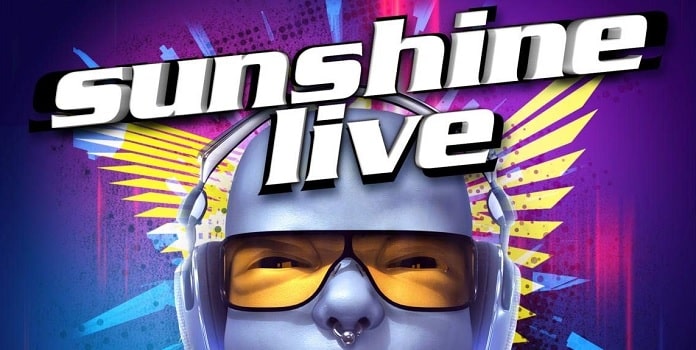 Mit der neuen Sunshine Live 71, kommt eine Compilation auf den Markt, die mit ihrer Tracklist durchaus den großen Dance Music Compilations wie z.b. Future Trance oder Kontor Top of The Clubs mithalten kann. Der Grund dafür ist simple, denn auch hier bekommt ihr 3 CDs voll mit dem besten Tracks aus dem Dance Bereich.
Lange haben wir über keine Compilation von Sunshine Live berichtet, was jedoch nicht daran liegt, dass wir nicht darüber berichten wollten, jedoch ist die Promo der CDs eher schwach, denn seit Jahren kriegen wir hier keine Infos vorab, was andere Labels durchaus besser im Griff haben.
Kommen wir aber zurück zur Sunshine Live 71, denn wer hier einen Blick auf die Tracklist wirft, sieht einiges an Top Tracks, auch wenn nicht immer alle Top aktuell sind. Mit dabei sind unter anderem Songs von Le Shuuk, David Puentez, Moby, Talla 2XLC, Mike Candys, Gabry Ponte, Armin van Buuren, Jerome und viele mehr.
Im Handel steht die Sunshine Live 71 ab dem 2. Oktober 2020, also höchste Zeit sich bereits ein Exemplar vorzubestellen. Wie immer an dieser Stelle, haben wir auch hier die Tracklist und das passende Cover für euch parat, damit ihr schon vor dem Kauf wisst, was euch im Fall dieser Compilation alles erwartet.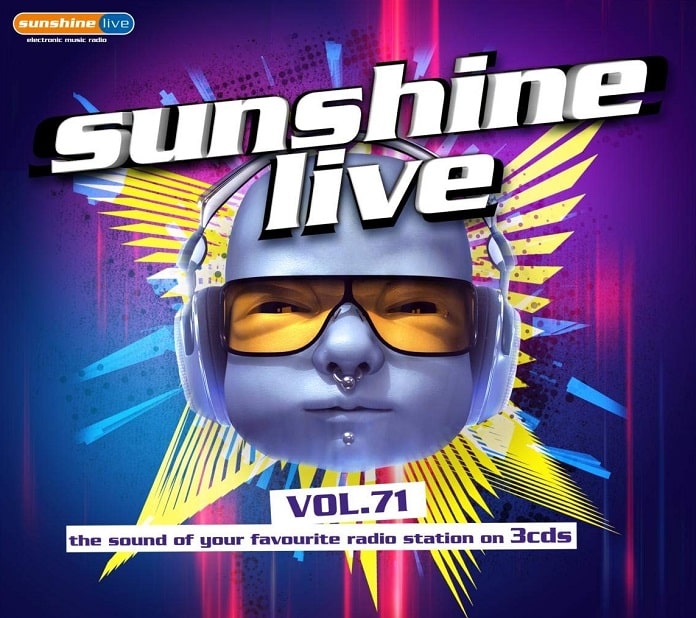 Disk 1:
01.Mausio ft. Bibiana Z – Love in your Eyes
02.David Puentez – LaLaLife
03.LUM!X x MOKABY & D.T.E x Gabry Ponte – The Passenger (LaLaLa)
04.Hugel – Gym Quarantine
05.DJ T.H. – Leonie
06.Woody van Eyden & Rene Ablaze – Through Time and Space
07.Roger Shah & Genie O'Malley – Touch the Feelz
08.Rene Ablaze – Ultimate
09.Jay Frog – Spartacus
10.Heller & Farley Project – Ultra Flava Remix
11.Talla 2XLC – Illusion
12.Moby – My only Love
13.Kyau & Albert – What it takes
14.Sunlounger – The sun will rise again
15.Aly & Fila – Te Espero Aqui
16.M.I.K.E. Push – Friends of Light
17.DJ Blackstone – Somebody to Love
18.Klubbingman – Side of the Light
19.Le Shuuk – Sandmann
20.Sono – Keep Control (Artbat Remix)
Disk 2:
01.Mike Candys & Jack Holiday – La Serenissima
02.Vize & Tom Gregory – Never let me Down
03.Syke'n'Sugarstarr – Ticket 2 Ride 2020
04.Sans Souci – Venice
05.YouNotUs & AKA AKA – Like a punk
06.Gabry Ponte & Jerome – Lonely
07.Lost Frequencies, Zonderling & Kelvin Jones – Love to Go
08.El Capon – Shut up Chicken
09.Tom Enzy – No Scrubs
10.Sono – Chasing the Light
11.Tom Novy – Vamos a la Play
12.Armin van Buuren & Brennan Heart feat. Andreas Moe – All On Me
13.Sunnery James & Ryan Marciano – Pray
14.Analog Sol – Trinidad Dreams (Djuma Soundsystem Remix)
15.Cubicore & Shane 54 – Personal Jesus
16.Chicane ft. Moya Brennan – Saltwater (Kevin De Vries Remix)
17.Armin van Buuren – Blue Fear (Eelke Kleijn Remixes)
18.LifeLike & Kris Menace – Discopolis 2.0 (Meduza Remix)
19.Loud Luxury – Aftertaste
20.Tensnake ft. Fiora – Automatic
Disk 3:
01.Jerome Isma-Ae – Hold that Sucker Down (Charlotte de Witte)
02.Kidnap ft. Leo Stannard – Moments (Ben Böhmer Rmx)
03.Basement Jaxx – Red Alert (The Cube Guys Rmx)
04.Nora En Pure – All I need
05.Simon Fava & Ywan Back – Sway (Mucho Mambo)
06.DJ Antoine & Tom Novy – Superstar
07.Lexy & K-Paul ft. Freeda Beast – Break them
08.Scooter & Finch Asozial – Bassdrum
09.EDX – The Time is now
10.Felix Kröcher – Faceless Fears
11.Yello – Waba Duba
12.Stefy De Cicco, Ben Hamilton – Day'N'Nite(Martin Jensen
13.R-Theme & MANTU – Home
14.C-Ro – Coming Home Remix
15.Topic & A7S – Breaking me
16.Showtek & Spree Wilson ft. Eva Shaw – The Weekend
17.U96 – Let yourself go
18.Paul van Dyk & Kinetica – First Contact
19.Marnik & KSHMR ft. Anjulie & Jeffrey Jey – Alone
20.Robin Schulz & Wes – Alane