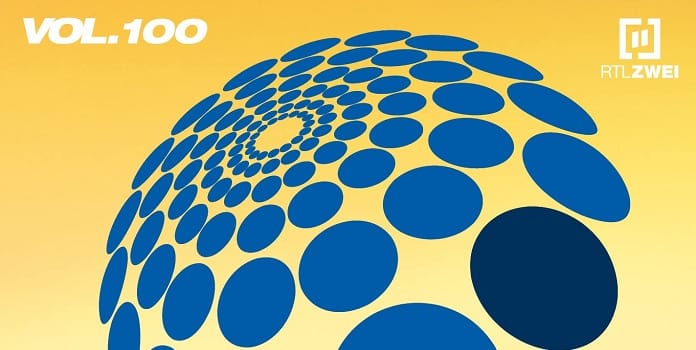 Endlich, die The Dome 100 schickt ihre Tracklist ins Rennen und diese ist echt beachtlich. Am 30. Januar 1997 kam die erste The Dome auf den Markt und verfehlte damals nur knapp Platz 1 der Compilation Charts, für den man damals noch deutlich mehr Exemplare verkaufen musste, im Vergleich zur heutigen Zeit.
Während den Jahren wuchs die Reihe immer weiter und auch die gleichnamigen Events wurden immer größer. Mit der Zeit ging der Hype aber spürbar zurück, so dass am Ende nur noch die Compilation gelieben ist. Diese feiert nun mit der 100. Ausgabe ein echt stattliches Alter im Bereich der großen Compilation.
Wie gewohnt, findet ihr auf der The Dome 100 zahlreiche Top Tracks aus den aktuellen Single-Charts. Gemeint sind hier Songs von z.B. Justin Bieber, Elton John, Kungs, Robin Schulz, Felix Jaehn, Ray Dalton, Klingande, Nico Santos, The Weeknd, Sean Paul, Vanessa Mai und viele weitere.
Auf den Release der neuen The Dome 100 müsst ihr zum Glück nicht mehr lange warten, denn bereits ab dem 26. November 2021 steht das gute Stück für euch im Handel parat. Wie immer an dieser Stelle, darf die Tracklist und das passende Cover nicht fehlen, damit ihr schon vor dem Kauf wisst, was euch hier erwartet.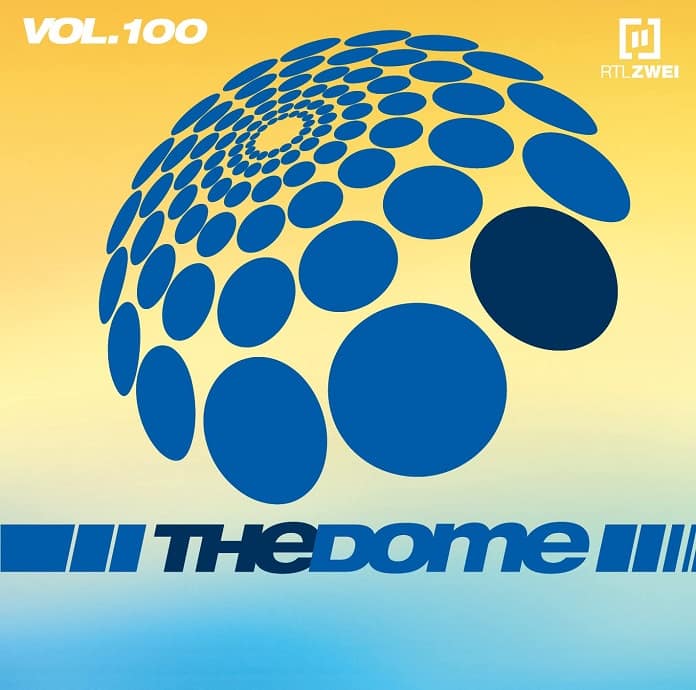 Disk 1:
01.Elton John, Dua Lipa – Cold Heart (PNAU Remix) 3:23
02.Purple Disco Machine – Dopamine 3:38
03.Meduza – Tell It To My Heart 2:47
04.The Weeknd – Take My Breath 3:41
05.Lil Nas X – Thats What I Want 2:24
06.Olivia Rodrigo – good 4 u 2:59
07.Ckay – love nwantiti (ah ah ah) 2:28
08.Justin Bieber – Ghost 2:34
09.Zoe Wees – That's How It Goes 2:42
10.Farruko – Pepas 4:47
11.Robin Schulz, Felix Jaehn – I Got A Feeling 2:25
12.Skrillex, J. Balvin – In Da Getto 2:11
13.Måneskin – Mammamia 3:08
14.Billie Eilish – Happier Than Ever 4:59
15.Kygo – Love Me Now 3:14
16.Kwabs, Regard – Signals 2:47
17.Tom Gregory – Footprints 3:22
18.Rea Garvey, Younotus – Love Makes You Shine 2:20
19.Kungs – Lipstick 3:02
20.Glockenbach – Brooklyn 3:04
21.Klingande, Pool Blue – Eye Of The Storm 2:28
22.Tainy, Shawn Mendes – Summer Of Love 3:04
23.Jonas Brothers – Who's In Your Head 3:04
24.Ray Dalton, Alvaro Soler – Manila 2:26
25.Tiësto, Karol G – Don't Be Shy 2:21
Disk 2:
01.Olivia Rodrigo – traitor 3:49
02.Nico Santos – Would I Lie To You 3:25
03.Dua Lipa – Love Again 4:18
04.Jason Derulo – Acapulco 2:21
05.Sean Paul – Dynamite 3:34
06.Vanessa Mai – Happy End 2:18
07.Apache 207 – Vodka 3:09
08.Claudia Valentina – C'est la vie 2:33
09.Cro – Dein Song 2:40
10.Kelvin Jones – Cry A Little Less 3:22
11.Lea – Parfum 3:06
12.Sophia – Niemals Allein 2:46
13.Hava – Moje Sve 2:44
14.Mike Singer – Bonjour Ca Va 2:16
15.Dermot Kennedy – Better Days 3:18
16.Calum Scott – Rise 3:37
17.Ava Max – EveryTime I Cry 2:58
18.Sigrid – Burning Bridges 2:53
19.Michael Schulte – Here Goes Nothing 3:11
20.Sam Gray, TELYKast – Unbreakable 3:04
21.Alle Farben – Alright 2:50
22.Jax Jones, Joel Corry – Out Out 2:43
23.David Guetta, John Newman, MistaJam – If You Really Love Me (How Will I Know) 3:06
24.Coldplay – Higher Power 3:31