Die The Dome 73 rückt näher und wieder einmal liegt der Fokus auf der Tracklist, denn bevor diese Compilation wieder einmal in den Download und Alben Charts durchstarten vergleichen die User mehr denn je. So erreichen uns öfter Emails wo direkt nach neuen Ausgaben der The Dome oder Bravo Hits gefragt wird, denn beide Sampler gehören sind Verkaufsschlager.
Als damals das Ende der The Dome Eventreihe bekannt gegeben wurde, haben auch wir erst gedacht, dass es der The Dome Compilation mächtig schaden werden würde, doch das können wir eindeutig nicht bestätigen. So müssen eben auch wir als Redaktion mal zugeben, dass wir an der Stelle falsch lagen, auch wenn wir das nicht so gerne tun.
Wie immer, ist natürlich auch die The Dome 73 ein Querschnitt durch die Charts, so findet man ihre jede Menge Top Tracks von Johannes Oerding, Revolverheld, Unheilig, Pitbull, Fritz Kalkbrenner, Chris Brown, Maroon 5, Stefanie Heinzmann und wirklich vielen mehr.
Ab dem 6 März 2015 steht also die The Dome 73 wie gewohnt für euch als Doppel-CD im Handel bereit und wer den Release Termin nicht verpassen möchte, sollte sich das gute Stück bereits jetzt bei Amazon oder anderen Shops vorbestellen.
Natürlich haben wir auch in diesem Fall wieder einmal die Tracklist und das Cover für euch am Start, damit ihr euch schon jetzt ein Bild davon machen könnt, was euch bei der neuen The Dome alles erwartet.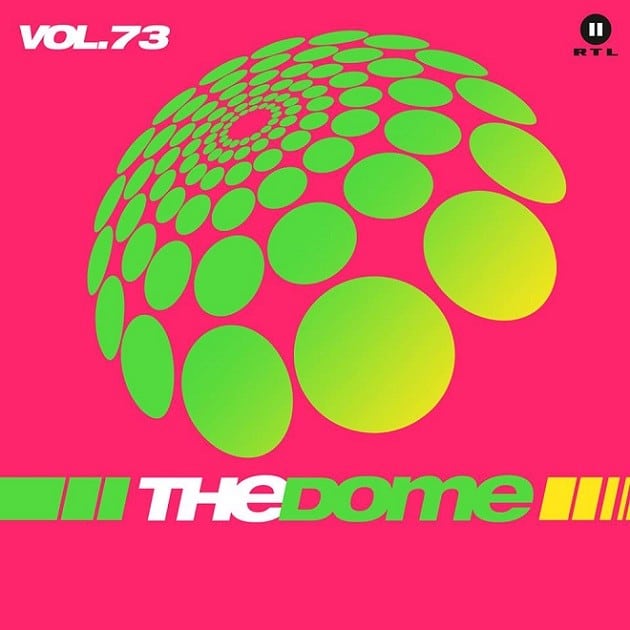 Disk: 1
1. Uptown Funk – Mark Ronson Feat. Bruno Mars
2. Cool Kids – Echosmith
3. Up – Murs, Olly Feat. Demi Lovato
4. Lips Are Movin – Meghan Trainor
5. Reverse – Somekindawonderful
6. Alles Brennt – Johannes Oerding
7. Deine Nähe Tut Mir Weh – Revolverheld
8. Hold Back The River – James Bay
9. Herz über Kopf – Joris
10. Auf Anderen Wegen – Andreas Bourani
11. Heartbeat Song – Kelly Clarkson
12. Sugar – Maroon 5
13. Diamonds – Joesef Salvat
14. Take Me To Church – Hozier
15. Habits (Stay High) – Lo, Tove
16. Du Liebst Mich Nicht – Kojo, Ado Feat. Shirin David
17. Was Ich Nicht Hab – Apecrime
18. Mein Berg – Unheilig
19. No Good In Goodbye – The Script
20. In The End – Stefanie Heinzmann
21. Verliebt In Der Falsches Mädchen – Marcelo Araujio Alves
Disk: 2
1. Cheerleader – Omi (Felix Jaehn Remix Radio Edit)
2. Wish You Were Mine – Philip George
3. Time Of Our Lives – Pitbull & Ne-Yo
4. Firestone – Radio Edit – Kygo Feat. Conrad
5. Teach Me – Radio Edit – Bakermat
6. Outside – Calvin Harris Feat. Ellie Goulding
7. Walk – Kwabs
8. Wolke 4 – Dittberner, Philipp & Marv
9. Hate Street Dialogue – The Avener Feat. Rodriguez
10. The Nights – Avicii
11. Void – Original Radio Edit – Kalkbrenner, Fritz
12. Are You With Me – Radio Edit – Lost Frequencies
13. Outlines – Radio Edit – Mike Mago & Dragonette
14. Find Me 2015 – Jam El Mar Remix Radio Edit – Jam & Spoon
15. Hotel – Kid Ink Feat. Chris Brown
16. Erfolg Ist Kein Glück – Kontra K
17. Elastic Heart – Sia
18. Ayo – Chris Brown feat. Tyga
19. Love Me Harder – Grande, Ariana Feat. The Weeknd
20. Dangerous – Guetta, David Feat. Sam Martin
21. Break The Rules – Charli Xcx