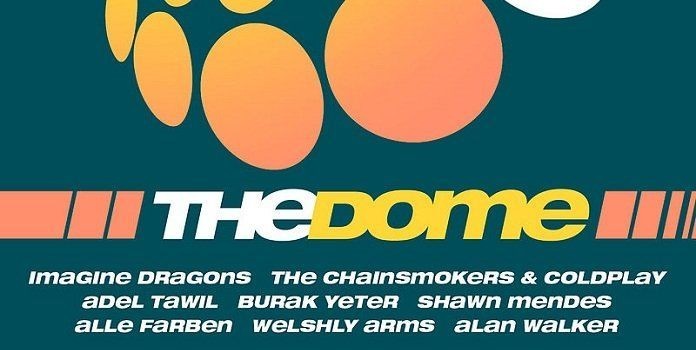 Kurz vor dem Sommer, schickt die The Dome 82 ihre Tracklist ins Rennen und hat vielleicht schon den einen oder anderen Sommerhit 2017 mit im Gepäck. In Deutschland werden die Tage immer länger, so ist es nicht verwunderlich, dass viele immer mehr Zeit draußen verbringen, ob im Garten oder auf den ersten großen Festivals.
Die richtige Musik darf natürlich auch in der warmen Jahreszeit nicht und wer sich im Bereich der Single Charts noch nicht ordentlich ausgestattet ist, sollte sich die The Dome 82 nicht entgehen lassen. Eine weitere Alternative wäre vielleicht auch die neue Bravo Hits, denn die erscheint nur einige Tage später.
An dieser Stelle sollten wir einmal einen Blick auf die Tracklist werfen, hier findet ihr Top Tracks von z.B. Anne-Marie, Gestört aber Geil, The Chainsmokers, Lady Gaga, Milky Chance, Nico Santos, Stereoact, Johannes Oerding, Adel Tawil und viele weitere Künstler, die sich derzeit in den Charts bewegen.
Lange dauert es bis zum Release der The Dome 82 zum Glück nicht mehr, denn bereits am 2. Juni 2017 steht das gute Stück für euch im Handel parat. Bis dahin könnt ihr euch mit Hilfe der Tracklist und dem passenden Cover schon einmal einen ersten Eindruck von der neuen Ausgabe machen und ggf. direkt vorbestellen.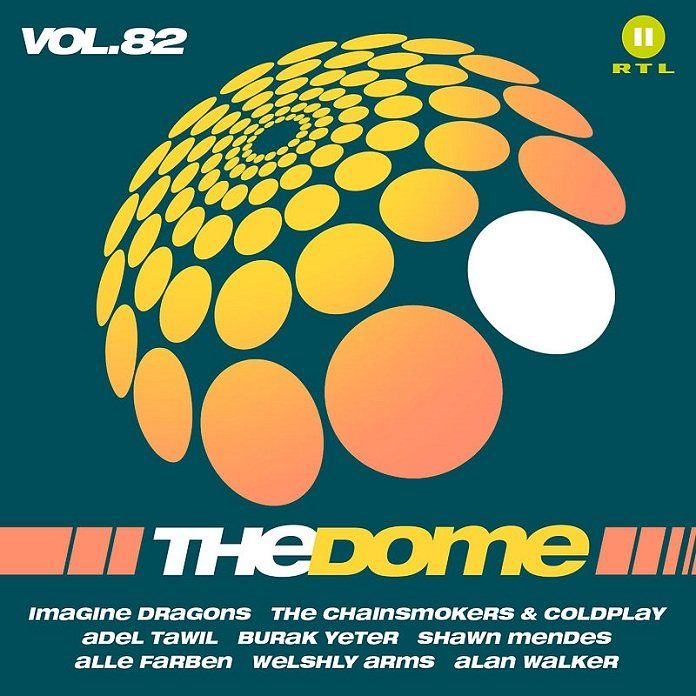 Disk: 1
1. Something Just Like This – The Chainsmokers & Coldplay / Martin, Chris
2. Tired – Walker, Alan feat. Gavin James
3. Be Mine – Ofenbach
4. Chasing Highs – Alma
5. Tuesday – Radio Edit – Yeter, Burak feat. Danelle Sandoval
6. Little Hollywood – Alle Farben & Janieck
7. Stay – Zedd & Alessia Cara
8. Millionen Farben – Gestört aber GeiL feat. Voyce
9. Ciao Adios – Anne-Marie
10. Another Life – Afrojack & David Guetta feat. Ester Dean
11. Weak – AJR
12. Ohne Dich – Radio Version – Anstandslos & Durchgeknallt
13. Denkmal – Stereoact
14. La vie en rose – DJ Antoine vs Mad Mark 2k17 Mix – DJ Antoine
15. Lost in You – Lena
16. Goodbye to Love – Santos, Nico & Broiler
17. Nights With You – MO / MO
18. Beautiful Ones – Hurts
19. Middle of the Night – The Vamps & Martin Jensen
20. Kids – Andersen, Fanny
21. Blossom – Milky Chance
22. Chained To the Rhythm – Perry, Katy feat. Skip Marley / Perry, Katy
23. The Cure – Lady Gaga
Disk: 2
1. Ist da jemand – Tawil, Adel
2. Legendary – Arms, Welshly
3. Kreise – Oerding, Johannes
4. What Becomes of the Broken Hearted – Williams, Alphonso
5. Thunder – Imagine Dragons
6. There's Nothing Holdin' Me Back – Mendes, Shawn
7. Unter den Wolken – Toten Hosen, Die
8. Roulette – Giesinger, Max
9. Waterfall – Stargate feat. P!nk & Sia
10. Issues – Michaels, Julia / Michaels, Julia
11. Das Geld muss weg – Marteria
12. Mask Off – Future
13. Kontrollieren – RAF Camora feat. Maxwell, Gzuz & Bonez MC
14. The Way She Walks – Whistle Back & Linguistics
15. Lust for Life – Del Rey, Lana feat. The Weeknd
16. Cold – Maroon 5 feat. Future
17. Wenn du liebst – Radio Edit – Clueso feat. Kat Frankie
18. Animal – Soler, Alvaro
19. Can I Be Him – Arthur, James
20. Aus allen Wolken – Lupid
21. Blau – Amanda feat. Sido
22. Sowieso – Forster, Mark
23. Heavy – Linkin Park feat. Kiiara