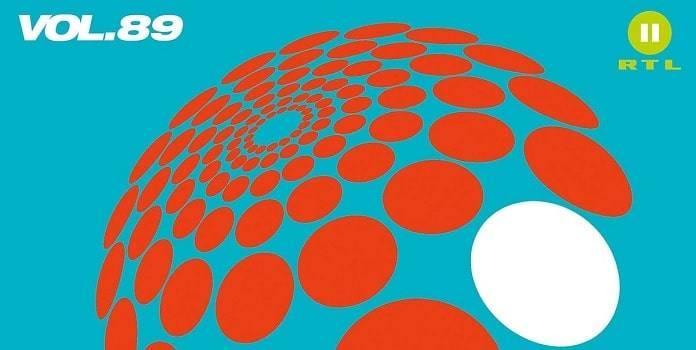 Auf dem Weg zur 100, befindet sich die The Dome 89 mit ihrer Tracklist auf einen guten Weg. Wer hätte nach dem Ende der gleichnamigen TV und Konzertreihe gedacht, dass sich die The Dome Reihe, weiterhin so erfolgreich am Markt platzieren kann und mittlerweile der Bravo Hits Reihe ordentlich die Stirn bieten kann.
Im Bereich der Charts Musik, gibt es leider immer weniger Compilations, so dass es mittlerweile eigentlich nur noch die Bravo Hits und die The Dome Reihe gibt. Diese beiden Compilations decken den Markt allerdings ordentlich ab, so ist es sicherlich kein Zufall, dass die neuen Ausgaben immer im Wechsel auf den Markt kommen.
Werfen wir an dieser Stelle jedoch erst einmal einen Blick auf die Tracklist, denn hier bekommt ihr wieder zahlreiche Top Tracks aus den Charts. Gemeint sind an dieser Stelle Tracks von Robin Schulz, Ariana Grande, Marshmello, Tom Walker, Ellie Goulding, Zedd, Gesaffelstein, Pietro Lombardi und viele weitere.
Bis zum Release der The Dome 89 dauert es allerdings noch eine Weile, denn erst ab dem 8. März 2019 steht das gute Stück für euch im Handel bereit. Wir haben natürlich dennoch bereits jetzt die Tracklist und das dazu passende Cover für euch am Start, so dass ihr euch einen ersten Eindruck der The Dome 89 machen könnt.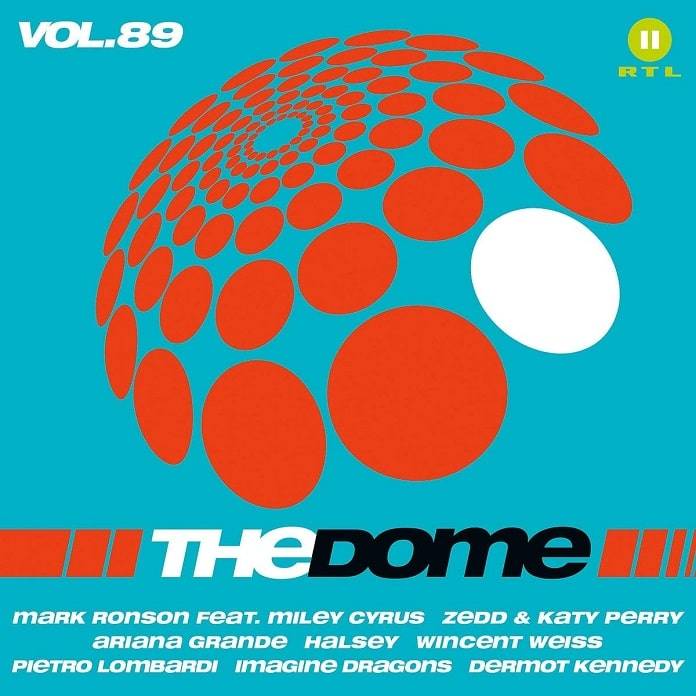 Disk: 1
1. Nothing Breaks Like A Heart – Ronson, Mark
2. 7 rings – Grande, Ariana
3. Power Over Me – Kennedy, Dermot
4. Bad Liar – Imagine Dragons
5. Speechless – Schulz, Robin
6. Later Bitches – The Prince Karma
7. High Hopes – Panic! At The Disco
8. Pieces – Declan J Donovan
9. Hold My Girl – Ezra, George
10. Learn To Let Go – Welshly Arms
11. Du – JORIS
12. So Close – NOTD
13. Play – Jones, Jax
14. Happier – Marshmello
15. Close To Me – Goulding, Ellie
16. Polaroid – Blue, Jonas
17. Getting Closer – Jesso, Justin
18. Lost Without You (Kia Love x Vertue Radio Mix) – Ridings, Freya
19. Just You and I – Walker, Tom
20. 7 Minutes – Lewis, Dean
21. Lay Your Worry Down – Milow
22. Someone You Loved – Capaldi, Lewis
23. Pläne – Weiss, Wincent
Disk: 2
1. Without Me – Zedd
2. bury a friend – Halsey
3. Lost In The Fire – Eilish, Billie
4. Nur ein Tanz – Gesaffelstein
5. Deine Mutter – Lombardi, Pietro
6. 5 Minuten – Kool Savas
7. Taki Taki – KitschKrieg
8. Thank You – Snake, DJ
9. Melancholic Paradise – Lena
10. Let You Love Me – Tokio Hotel
11. Wow. – Ora, Rita
12. Eastside – Post Malone
13. Prinzessa – Benny Blanco
14. Hobby Hobby – Capital Bra
15. ROMEO & JULIET – MERO
16. Yapma – Loredana
17. Sola – C ARMA
18. Chances – Fonsi, Luis
19. Ich warte auf dich (Single Version) – Backstreet Boys
20. Strand – Bosse
21. Du bist (Single Mix) – Adesse
22. So wie jetzt – Glasperlenspiel