Zum Ende des Jahres dreht die neue The Dome 96 mit ihrer Tracklist noch einmal so richtig auf. Auch wenn es in diesem Jahr wohl nicht die üblichen Silvester Partys geben wird, wie wir sie kennen, sollte man sich auch für die Feiern im kleinen Kreise, die richtige Musik sichern.
Jeder kennt es, man ist auf einer Party und es will einfach keine Stimmung auf, weil ständig die falsche Musik läuft. Genau an dieser Stelle kommt die The Dome 96 ins Spiel, denn hier findet ihr die besten Hits der letzten Wochen aus den aktuellen deutschen Single Charts.
So bekommt ihr hier Hits von z.B. Ariana Grande, Ava Max, Gentleman, Johannes Oerding, R3HAB, Sido & Manny Marc, Clueso, Sam Smith, Don Diablo, Marshmello, Bosse, Shawn Mendes, Revolverheld und viele weitere. Wie bereits erwähnt, sind dies jedes Menge Hits aus den aktuellen Charts.
Bis zum Release der The Dome 96 und somit auch der letzten Ausgabe im Jahr 2020, ist es noch ein paar Tage, denn erst ab dem 27. November 2020 steht das gute Stück für euch im Handel parat. Wie immer an dieser Stelle, darf die Tracklist und das passende Cover dazu nicht fehlen, damit ihr schon vor dem Kauf wisst was euch hier erwartet.
Wer sich noch die Top Songs des Jahres sichern möchte, dem können wir die Bravo The Hits 2020 empfehlen, denn hier bekommt ihr die besten Hits des Jahres 2020 zusammen auf einer Compilation.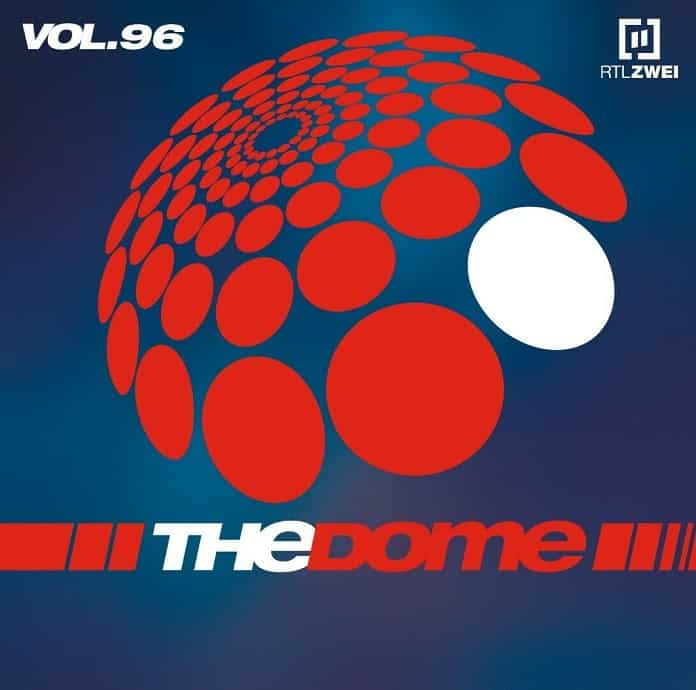 Disk 1:
01.24kGoldn feat. Iann Dior – Mood 2:20
02.Ariana Grande – Positions 2:52
03.Sam Smith – Diamonds 3:33
04.Ava Max – Who's Laughing Now 3:00
05.Pop Smoke – What You Know Bout Love 2:40
06.Joker Bra & Leony VIZE – Paradise 2:36
07.Clueso – Aber Ohne Dich 2:52
08.Ritt Momney – Put Your Records On 3:30
09.Teddy Failure – Tissues 2:33
10.Gentleman feat. Luciano & Ezhel – Devam 2:44
11.Johannes Oerding – Ketten 3:25
12.Alligatoah & Sido – Monet 3:06
13.Capital Bra feat. Cro – Frühstück in Paris 2:31
14.Sido & Manny Marc feat. Sascha Hellinger & Knossi – Keine Angst 3:12
15.Georg Stengel – Mars 3:30
16.Little Mix, Jade Thirlwall, Jesy Nelson, Leigh-Anne Pinnock, Perrie Edwards – Sweet Melody 3:33
17.Philipp & Marv Dittberner – Halt Mich Fest 3:22
18.KitschKrieg & Jamule – Unterwegs 3:51
19.R3HAB with Astrid S & HRVY – Am I The Only One 2:32
20.Jax Jones & Au/Ra – I miss u 2:52
21.Dua feat. Angele Lipa – Fever 2:36
22.Tate McRae – You broke me first 2:49
Disk 2:
01.Mark Forster x VIZE – Bist du Okay 2:51
02.Hvme – Goosebumps 2:43
03.Marshmello & Imanbek feat. USHER – Too Much 2:45
04.Kelvin Jones – Don't Let Me Go 2:33
05.Don Diablo & Imanbek feat. Trevor Daniel – Kill Me Better 3:14
06.Bosse – Der letzte Tanz 3:22
07.Delara & Loredana – Checka 2:18
08.Shawn Mendes – Wonder 2:54
09.Michael Schulte – For a Second 3:15
10.Nicolas Rebscher, Alle Farben, Nico Santos Martin Jensen – Running Back To You 2:57
11.Nio Garcia Nea – Diablo 2:46
12.Lea – Du tust es immer wieder 2:47
13.Demi Lovato – Commander In Chief 3:14
14.Mathea – Nur noch eine Zahl 2:36
15.Silbermond – Ein anderer Sommer 3:27
16.Revolverheld – Leichter 3:20
17.Juan Daniel – Chula 3:15
18.Neeka SUPER-Hi – Following The Sun 3:26
19.James Arthur, Sigala & James Arthur – Lasting Lover 3:38
20.Galwaro X LIZOT X Gabry Ponte – Like A Prayer 2:44
21.Gestört Aber Geil – Another Day In Paradise 3:08
22.R3HAB & Alida – One More Dance 2:25