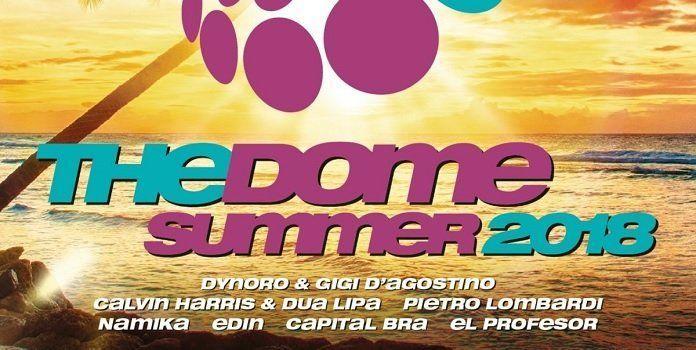 Mit der The Dome Summer 2018 und ihrer Tracklist, könnt ihr euch musikalisch voll auf den Sommer einstellen. Ob man das angesichts der heißen Temperaturen sich überhaupt auf den Sommer einstellen muss, denn die Meteorologen sagen nach mehreren Monaten mit wenig Niederschlag einen neuen Jahrhundert Sommer hervor.
Zwischen den Ausgabe der Bravo Hits Reihe, kommt die The Dome immer recht, denn so bekommt man nochmal einen neuen Schwung an Charts Musik. Nachdem die The Dome 86 bereits Anfang Juni auf den Markt gekommen ist, steht die The Dome Summer 2018 ab dem 6. Juli 2018 im Handel bereit.
Schauen wir vorab aber noch kurz auf die Tracklist, denn hier findet wir reichlich Top Tracks wie z.B. von Alle Farben, Rich The Kid, Sigala, DJ ANtoine, Capital Bra, Summer Cem, LEA, Pietro Lombardi, Shakira, Backstreet Boys und reichlich weitere.
Wie immer an dieser Stelle, darf natürlich auch die Tracklist und das passende Cover zur The Dome Summer 2018 nicht fehlen, damit ihr schon vor dem Kauf wisst, was euch hier erwartet.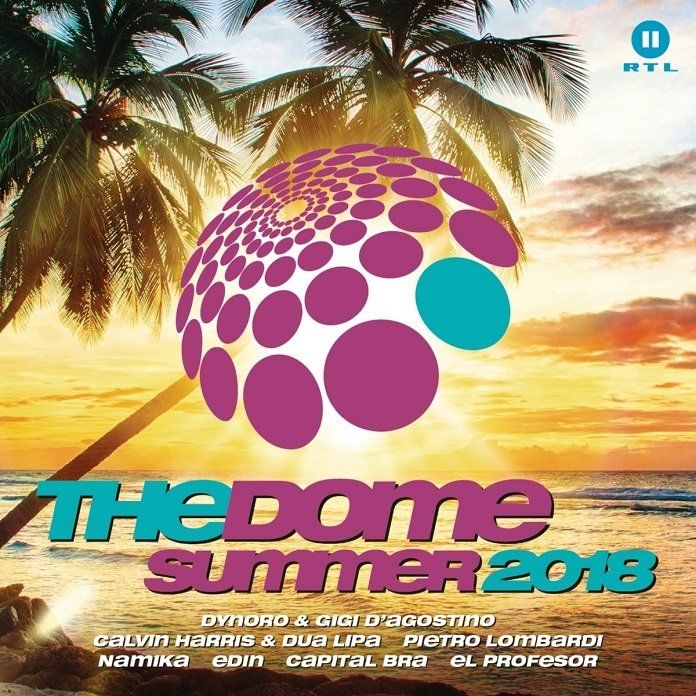 Disk 1:
01. Dynoro & Gigi D'Agostino – In My Mind
02. El Profesor – Bella ciao (HUGEL Remix)
03. Alle Farben & YOUNOTUS & Kelvin Jones- Only Thing We Know
04. Drenchill feat. Indiiana – Hey Hey
05. Martin Garrix feat. Khalid – Ocean
06. Tiesto & Dzeko feat. Preme & Post Malone – Jackie Chan
07. Loud Luxury feat. brando – Body
08. Jennifer Lopez feat. DJ Khaled & Cardi B – Dinero
09. Maitre Gims & Super Sako feat. Hayko Mi Gna – Maitre Gims (Remix)
10. Era Istrefi – Prisoner
11. El Chombo feat. Cutty Ranks – Dame Tu Cosita
12. Jazn – Ukulele
13. Rich The Kid – Plug Walk
14. Khalid feat. Ty Dolla $ign & 6LACK – OTW
15. LSD feat. Sia, Diplo, and Labrinth – Audio
16. Years & Years – If You're Over Me
17. Sigala & Fuse ODG & Sean Paul feat. Kent Jones – Feels Like Home
18. DJ Antoine, Sido & Moe Phoenix – Yallah Habibi (DJ Antoine & Mad Mark 2k18 German Mix)
19. 257ers – Ti amo
20. Capital Bra – One Night Stand
21. Summer Cem & Bausa – Casanova
Disk 2:
01. Calvin Harris & Dua Lipa – One Kiss
02. Pietro Lombardi – Phänomenal (WM-Version)
03. Namika feat. Black M – Je ne parle pas français (Beatgees Remix)
04. Edin – Fiesta
05. LEA – Zu dir
06. Kay One feat. Mike Singer – Netflix & Chill
07. Cab, Cris feat. Farruko & Kore – Laurent Perrier
08. Shakira & Maluma – Clandestino
09. Backstreet Boys – Don't Go Breaking My Heart
10. James Arthur – You Deserve Better
11. Meghan Trainor – Let You Be Right
12. Lewis Capaldi – Tough
13. Leslie Clio – Rumours
14. Michael Schulte – You Let Me Walk Alone
15. Christina Aguilera feat. Demi Lovato – Fall In Line
16. OneRepublic feat. Logic – Start Again (From '13 Reasons Why – Season 2 Soundtrack)
17. Max Giesinger – Legenden
18. Adel Tawil – Flutlicht
19. Lenny Kravitz – Low
20. Nico Santos – Safe
21. Alvaro Soler – La Cintura