Die The Dome Summer 2020 bringt euch mit ihrer Tracklist die richtige Musik für eure Grillparty nach Hause. In Sachen Chart Musik macht man Sony Music auch im Fall der The Dome Reihe nichts vor, denn hier weiß man was angesagt ist und hat die Charts immer fest im Blick.
Bislang ist zumindest in den Charts nicht zu merken, dass es in diesem Jahr keine geöffneten Clubs oder Festivals gibt. Die Mischung der Musik in den deutschen Single Charts ist so bunt wie immer und das ist auch gut so. Für viele gehört Musik einfach dazu und steigert die gute Laune.
Wenn wir an dieser Stelle mal einen Blick auf die Tracklist werfen, finden wir zahlreiche Top Tracks von z.B. Mark Forster, Dennis Lloyd, Lady Gaga, Michael Patrick Kelly, Jerome, Scooter, Lotte, Ellie Goulding, Ray Dalton, Sarah Lombardi, Katy Perry und viele weitere.
Ein paar Tage müsst ihr euch allerdings noch gedulden bis die The Dome Summer 2020 im Handel für euch bereit steht. Der Release ist für den 10. Juli 2020 angesetzt, doch mit Hilfe der Tracklist und dem dazugehörigen Cover, könnt ihr euch schon jetzt einen ersten Eindruck von der neuen The Dome Ausgabe verschaffen.
Also kleinen Vorgeschmack, haben wir euch die neue Single " Gabry Ponte x Jerome – Lonely " eingebunden. Mit dieser Single, könnt ihr das Tanzbein direkt schwingen, denn hier bekommt ihr einen erstklassigen UpTempo Track geboten, welcher zum feiern förmlich einlädt.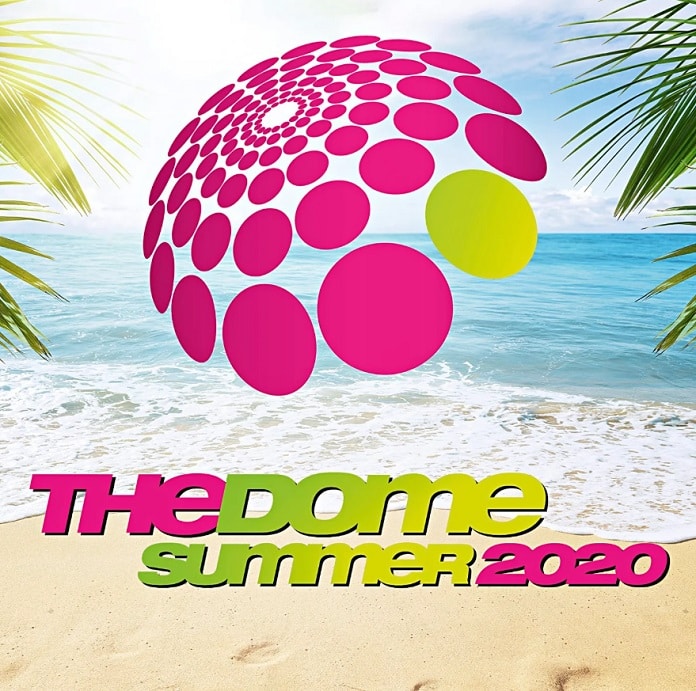 Disk: 1
1. Übermorgen – Forster, Mark
2. Rain On Me – Lady Gaga, Ariana Grande
3. Lose Somebody – Kygo, OneRepublic / Spry, Tyler
4. Beautiful Madness – Kelly, Michael Patrick
5. Alien – Lloyd, Dennis
6. Break My Heart – Lipa, Dua
7. Secrets – Regard & RAYE / RAYE
8. Lonely – Ponte, Gabry x Jerome
9. Ain't That Just The Way – Charming Horses & Lutricia McNeal / McNeal, Lutricia
10. Lovefool – twocolors
11. Weekend – LIZOT
12. KIDS – Alle Farben, VIZE, Graham Candy / Candy, Graham
13. Take My Hand – Jerome
14. Bassdrum – Scooter & Finch Asozial
15. Ghosts – ELI
16. Homesick – DeLange, Ilse
17. Mehr davon – LOTTE
18. HOES UP G'S DOWN – David, Shirin
19. Power – Goulding, Ellie
20. Nur die Musik – JORIS
21. Whatever It Takes – Milow / Vandenbroeck, Jonathan
22. Good Times Hard Times – Dalton, Ray
Disk: 2
1. Boot – Apache 207
2. 7 Stunden – LEA & Capital Bra
3. Party Girl – StaySolidRocky
4. Anfassen – Oerding, Johannes
5. Ahoi – Gentleman
6. Daisies – Perry, Katy
7. THE SCOTTS – THE SCOTTS, Travis Scott & Kid Cudi / Scott, Travis / Kid Cudi
8. Te Amo Mi Amor – Lombardi, Sarah
9. Buenos Momentos – Juan Daniel
10. TKN – ROSALIA & Travis Scott
11. Wenn ich will – CELINE
12. Pame Pame – Evangelia
13. Sad in Scandinavia – Seeb x Zak Abel
14. Cooler Than Me – Lucky Luke
15. I'm Just Feelin' (Du Du Du) – Imanbek & Martin Jensen / Hammar, Moa Pettersson
16. Lonely – Tujamo, VIZE, MAJAN
17. Closer To You – Perretta, Julian
18. Hollywood – LA Vision, Gigi D'Agostino
19. Mars – Stengel, Georg
20. Higher Ground – Martin Garrix feat. John Martin / Nedler, Albin / Zitron, Michel
21. Banana – DJ Fle – Minisiren Remix – Conkarah feat. Shaggy
22. SANDMANN – reezy, Bausa