Das Debüt Album The Chainsmokers – Memories…Do Not Open wurde heiß erwartet und so ist es nicht verwunderlich, dass die Verkaufszahlen durch die Decke gehen. Auch wenn das Produzenten Duo The Chainsmokers bereits weltweite Erfolge feiern konnten, gab es bislang noch kein Album von ihnen.
Nach mittlerweile vier Top10 Billboard Hot 100 Hits wird es allerdings langsam Zeit, denn ihre Rekord-Single "Closer" machte das Duo weltweit zur Mega Stars der elektronischen Tanzmusik. Wer nun denkt, dass wir hier absolut übertreiben, der sollte sich nur einmal ihren Youtube Kanal anschauen und wird sicher sofort überzeugt sein.
Mit Rund 9 Millionen Abonnenten kommen die beiden auf beachtlichte 4,1 Milliarden Aufrufe, wo alleine die Mega Single " Closer " 1,4 Milliarden verbucht hat. Wenn man an dieser Stelle einmal bedenkt, dass wir knapp über 7 Milliarden Menschen auf der Erde sind, hat zumindest rein rechnerisch über 50% aller Menschen der Welt, einmal den Kanal besucht um ein Video anzuschauen.
Das Album The Chainsmokers – Memories…Do Not Open steht seit dem 7. April 2017 im Handel für euch bereit und wer sie einmal Live erleben möchte, hat am 6. Juli 2017 beim Global Citizen Festival in Hamburg die Chance. Also direkt einmal nach Tickets für das Event sichern und sich mit dem Album musikalisch direkt einmal vorbereiten.
Auch wenn das Album längst auf den Markt ist, haben wir an dieser Stelle natürlich wieder die Tracklist und das passende Cover für euch am Start, damit ihr vor dem Kauf wisst was euch hier erwartet.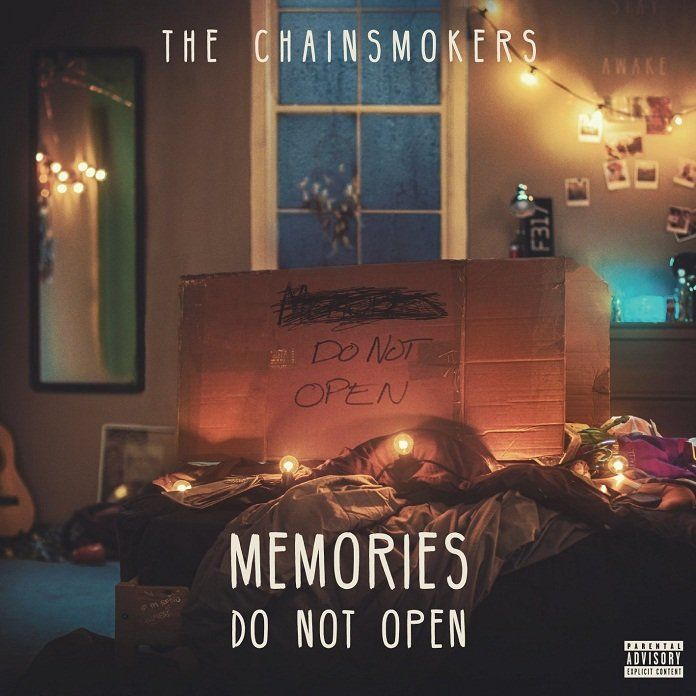 01.The Chainsmokers – The One 2:57
02.The Chainsmokers – Break Up Every Night 3:27
03.The Chainsmokers – Bloodstream 3:44
04.The Chainsmokers – Don't Say 3:48
05.The Chainsmokers – Something Just Like This 4:07
06.The Chainsmokers – My Type 3:37
07.The Chainsmokers – It Won't Kill Ya 3:37
08.The Chainsmokers – Paris 3:41
09.The Chainsmokers – Honest 3:28
10.The Chainsmokers – Wake Up Alone 3:35
11.The Chainsmokers – Young 3:44
12.The Chainsmokers – Last Day Alive 3:35