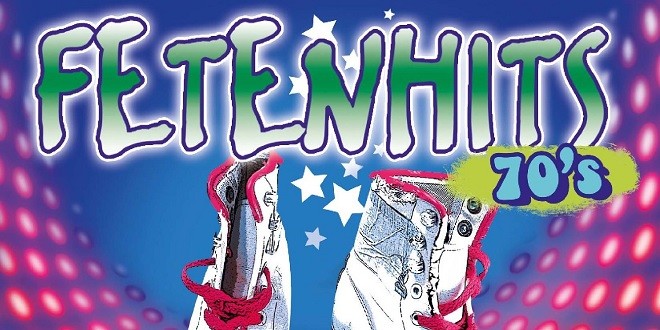 Aufgepasst, die Fetenhits 70s Best Of schickt ihre Tracklist ins Rennen und enttäuscht absolut nicht. Die 70s sind durch Woodstock gerade musikalisch unvergessen, denn noch heute sind die Songs der 70er aus den deutschen Clubs nicht wegzudenken.
Zum Ende des Jahres kommen gleich mehrere neue Fetenhits auf den Markt, neben der Fetenhits 70s Best Of auch die Fetenhits 80s Best Of und die Fetenhits 90s Best Of, so sollte wirklich für jeden etwas dabei sein. Die Fetenhits steht für großartige Tracklist und zahlreiche Höhepunkte auf grandiosen Partys.
Das hat natürlich auch einen Grund, der gerade bei der Fetenhits 70s Best Of deutlich wird, hier kann fast jeder zahlreiche Songs mitsingen, was die Stimmung auf vielen Partys zur späteren Stunde deutlich anhebt.
Wir sprechen hier von Songs von Boney M. Jackson 6, Rose Royce, Village People, Carl Douglas, Status Quo, Manfred Mann's Earth Band, Michael Holkm, Smockie, Mungo Jerry, Blondie, The Buggles, Donna Summer, Stevie Wonder, Dschinghis Khan, Barry White, James Brown und zahlreichen weiteren.
Den Weg in den Handel findet die Fetenhits 70s Best Of am 20. November 2015, bis dahin heißt es fleißig vorbestellen. Wir haben wie immer an dieser Stelle die passende Tracklist und das dazu gehörende Cover eingebunden, damit ihr schon vor dem Release wisst was euch hier erwartet.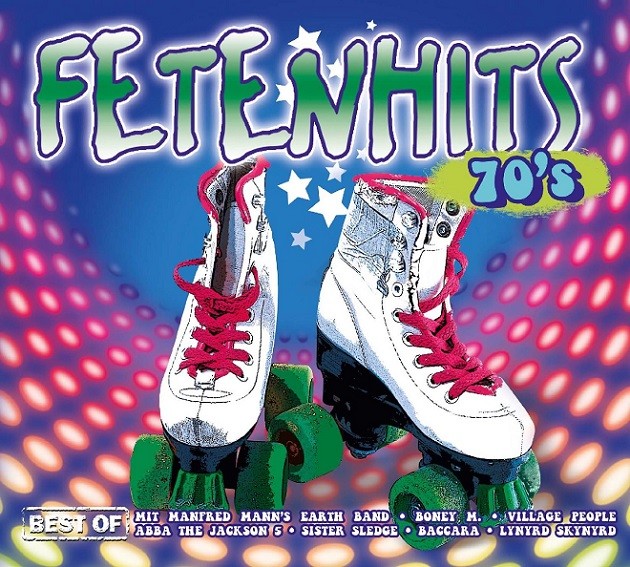 Disk: 1
1. Y.M.C.A. – Village People
2. Kung Fu Fighting – Douglas, Carl
3. Daddy Cool – Boney M.
4. Yes Sir, I Can Boogie – Baccara
5. Abc (Album Version) – Jackson 5
6. Ladies Night (Single Version) – Kool & The Gang
7. Car Wash (Single Version) – Rose Royce
8. Don't Leave Me This Way (Single Version) – Houston, Thelma
9. Reach Out I'll Be There (Album Version) – Gaynor, Gloria
10. We Are Family – Sister Sledge
11. That's The Way (I Like It) – Kc & The Sunshine Band
12. Moviestar – Harpo
13. You Can Get It If You Really Want – Dekker, Desmond
14. It's A Real Good Feeling – Kent, Peter
15. Ten O'clock Postman – Secret Service
16. Get Down – O'sullivan, Gilbert
17. Save Your Kisses For Me – Brotherhood Of Man
18. Juke Box Jive – Rubettes, The
19. The Grease Mega-Mix – Travolta, John, Newton-John, Olivia
20. Waterloo – Abba
Disk: 2
1. Rockin' All Over The World – Status Quo
2. Sweet Home Alabama (Album Version) – Lynyrd Skynyrd
3. Blinded By The Light – Manfred Mann's Earth Band
4. Far Far Away – Slade
5. It's A Heartache – Tyler, Bonnie
6. Nutbush City Limits (Remastered 1991) – Turner, Ike & Tina
7. Don't Stop (Remastered) – Fleetwood Mac
8. September (Album Version) – Earth, Wind & Fire
9. You Ain't Seen Nothing Yet – Bachman-Turner Overdrive
10. Since You Been Gone (Album Version) – Rainbow
11. More Than A Feeling – Boston
12. Dreams Are Ten A Penny – Kincade
13. Yellow River – Christie
14. I Can Help – Swan, Billy
15. Under The Moon Of Love – Showaddywaddy
16. In The Summertime (Original Recording – 1970 No.1 Single) – Mungo Jerry
17. Chirpy Chirpy Cheep Cheep – Middle Of The Road
18. (Is This The Way To) Amarillo (Single Version) – Christie, Tony
19. Barfuss Im Regen – Holm, Michael
20. Living Next Door To Alice – Smokie
21. Because The Night – Smith, Patti
Disk: 3
1. Video Killed The Radio Star (Single Version) – Buggles, The
2. Heart Of Glass (Special Mix; 2002 Remaster) – Blondie
3. Spacer – Sheila & B. Devotion
4. Le Freak (Single Edit) – Chic
5. Shake Your Groove Thing (Single Version) – Peaches & Herb
6. I Don't Believe You Want To Get Up And Dance (Oops Up Side Your Head) (7″ Single Version) – Gap Band, The
7. You Sexy Thing (Single Version) – Hot Chocolate
8. Bad Girls (Single Version / Edited) – Summer, Donna
9. Signed, Sealed, Delivered (I'm Yours) (Album Version) – Wonder, Stevie
10. Young Hearts Run Free – Staton, Candi
11. Sugar Baby Love – Rubettes, The
12. Feels Like I'm In Love – Marie, Kelly
13. A Walk In The Park – Nick Straker Band
14. In The Navy – Village People
15. Dschinghis Khan – Khan, Dschinghis
16. Paloma Blanca (2006 Digital Remaster) – George Baker Selection
17. Dancing Queen – Abba
18. If I Can't Have You – Elliman, Yvonne
19. You're The First, The Last, My Everything (Edit) – White, Barry
20. Get Up I Feel Like Being A Sex Machine (Pt. 1 / Single Version) – Brown, James