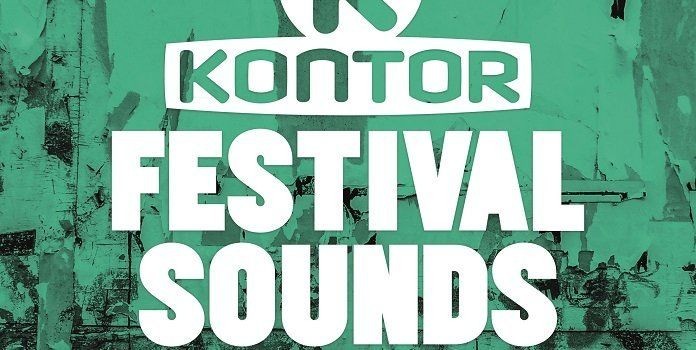 Mit der neuen Kontor Festival Sounds 2018 – the Opening Season und ihrer großartigen Tracklist, läutet das deutsche Dance Music Label nun endgültig die Festival Saison ein. Bereits im Januar, haben wir euch die Kontor Festival Sounds 2018 – The Beginning vorgestellt, mit Hinblick auf die neue Saison.
Auf der neuen Compilation, findet ihr wieder einmal reichlich Top Tracks, die in den nächsten Wochen auf allen großen Mainstages zu hören sind. Gemeint sind hier natürlich die Stages von Festivals wie z.B. Tomorrowland, Nature one, Parookaville, Airbeat-One, World Club Dome, Defqon.1 und viele weitere.
Werfen wir an dieser Stelle mal einen Blick auf die Tracklist, so finden wir hier zahlreiche Festival Smasher von unter anderem Lost Frequencies, Armin van Buuren, Dimitri Vegas & Like Mike, Axwell /\ Ingrosso, Hardwell, Don Diablo, Bassjackers und viele weitere.
Bis zum Release der Kontor Festival Sounds 2018 – the Opening Season ist es noch eine Weile hin, denn erst ab dem 8. Juni 2018 steht das gute Stück für euch im Handel bereit. Ein Name fehlt jedoch in der Tracklist dieser Compilation, denn nach dem viel zu frühen Tod von Avicii, gehören seine Songs in dieser Festivalsaison garantiert dazu.
Neben der Tracklist und dem Cover, dürfen wir uns in den kommenden Wochen natürlich auch wieder über einen MiniMix freuen, diesen reichen wir euch natürlich nach, sobald Kontor diesen veröffentlich hat.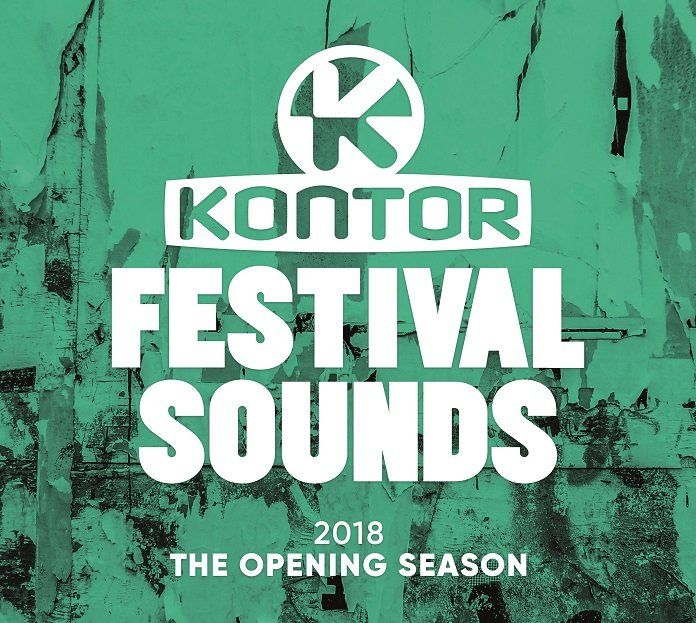 CD1
01. Tiësto & Mesto – Coming Home
02. Brooks & GRX – Boomerang
03. Axwell Ʌ Ingrosso – Dreamer (Matisse & Sadko Remix)
04. Steve Angello feat. Sam Martin – Nothing Scares Me Anymore
05. Martin Garrix – Pizza
06. MC Fioti, J Balvin, Stefflon Don – Bum Bum Tam Tam (David Guetta Remix)
07. Firebeatz & Madison Mars – Rock Right Now
08. Bassjackers – The Riddle
09. Deorro – Offspring
10. Lost Frequencies & Zonderling – Crazy (Dash Berlin Remix)
11. Ravitez feat. DJ Afrojack – 2012
12. le Shuuk & Switch Off feat. Amber Revival – Kaleidoscope Eyes
13. Darius & Finlay X Last Night feat. Max Landry – Close My Eyes
14. Maurice West & SaberZ – Rhythm Of The Night
15. Qulinez – Highway
16. Futuristic Polar Bears & KEVU – Are Am Eye
17. D'Angello & Francis vs Jaxx & Vega feat. le Shuuk – Victorum
18. Sophie Francis – Get Over It
19. Diego Miranda – Slumber
20. Don Diablo feat. Paije – People Say
CD2
01. Armin van Buuren – Blah Blah Blah
02. Dimitri Vegas & Like Mike, Vini Vici, Cherrymoon Trax – The House Of House
03. Steve Aoki & Vini Vici feat. Mama Aoki – Moshi Moshi
04. Vini Vici & Timmy Trumpet feat. Symphonic – 100
05. Dash Berlin feat. Bo Bruce – Coming Home (STANDERWICK Remix)
06. Darude & Ashley Wallbridge feat. Foux – Surrender
07. DRYM x Omnia – Ethereal
08. Atisha – The Desert
09. Andrew Rayel & Graham Bell – Tambores
10. Dimatik, Monik, Carroch – Giratina
11. ARTY – Rain
12. Purple Haze – Bergen
13. Omiki – Na Le
14. Dirkie Coetzee – Aether
15. MaRLo – Enough Echo
16. The Thrillseekers presents Hydra – Affinity 2018
17. Allen Watts – Midnight
18. David Gravell – The Future
19. Maor Levi – Nova
20. Ben Gold & Ruben de Ronde x Rodg – Two
CD3
01. Steve Aoki & LOOPERS – Pika Pika
02. Loud Luxury feat. brando – Body (Mike Hawkins Remix)
03. DJ Afrojack, D.O.D & TIM-BER – Started
04. Tujamo & Sidney Samson – Riverside [Reloaded]
05. Dave202 – Katame
06. Eric Chase – Time To Shine
07. Manian – Welcome To The Club [Reloaded]
08. KSHMR & Marnik feat. The Golden Army – SHIVA
09. Hardwell & Timmy Trumpet – The Underground
10. Yellow Claw & Stoltenhoff – Beastmode
11. W&W X Darren Styles Feat. Giin – Long Way Down
12. Wildstylez feat. Michael Jo – Colours Of The Night
13. DJ Paul Elstak feat. Jantine – Demons
14. Brennan Heart feat. Trevor Guthrie – Won't Hold Me Down [Gravity]
15. Headhunterz & Sound Rush feat. Eurielle – Rescue Me
16. Code Black & Toneshifterz – Before You Go
17. Bass Modulators – Imagine
18. Klaas – Close To You (Corevin & ReliQium Hardstyle Remix)
19. Disco Killerz feat. The 9Ds – Trust (Luca Testa Remix)
20. D-Block & S-Te-Fan – Twilight Zone