Die Ministry Of Sound Recover 2017 ist mit ihrer Tracklist die nächste große Veröffentlichung des britischen Labels. Wer sich die Tracklist anschauen wird, sollte erst einmal etwas verwundert sein, denn viele Songnamen dürften hier bekannt sein, die Künstler zu den Songs meistens jedoch eher nicht.
Genau das ist aber auch das Konzept dieser neuen Compilation, hier findet ihr jede Menge große Songs der letzten Monate, die ihr in diesen Versionen sicherlich meistens noch nicht gehört habt. Wir können nicht oft genug sagen, dass man mit den Compilations aus dem Hause Ministry of Sound nichts falsch machen kann und diese CD beweist es wieder einmal.
Wer kennt es nicht, man hört seine Lieblingstitel immer wieder rauf und runter, bis man sie wirklich satt hat. Da können solche neuen Versionen frischen Wind reinbringen, denn manchmal entschieden durch neue Künstler ganz andere Songs, denn jeder Künstler bringt da natürlich seinen eigenen Style mit ein.
Warten müsst ihr auf die Ministry Of Sound Recover 2017 nicht mehr, denn sie ist bereits seit dem 5 Mai 2017 im Handel für euch erhältlich. Selbstverständlich haben wir auch in diesem Fall wieder die Tracklist und das passende Cover parat. Damit aber nicht genug, denn auf Facebook gab es auf der Fanpage von Ministry of Sound auch ein kleines Werbevideo, welches wir euch natürlich auch eingebunden haben.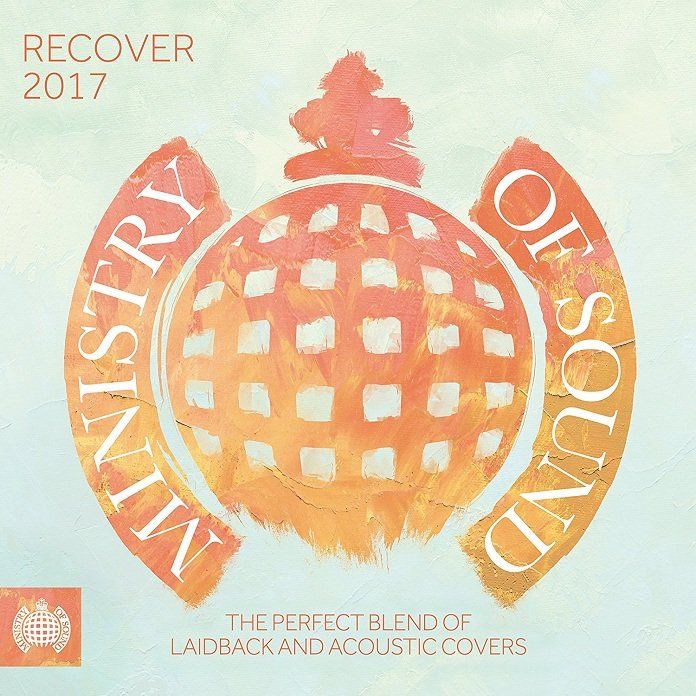 Disk 1:
1. Scared To Be Lonely (Acoustic Version) – Martin Garrix & Dua Lipa
2. Paris – Beth
3. Skin – Rag'n'Bone Man
4. Shape of You – Matt Johnson
5. Something Just Like This – Nicole Cross
6. Call on Me – Grace Grundy
7. Starving – Hailee Steinfeld & Grey feat. Zedd
8. Rockabye – The Mayries
9. Shed a Light – Robin Schulz & David Guetta & Cheat Codes
10. Dreams – Alex Ross feat. Dakota & T-Pain
11. Tears – Clean Bandit feat. Louisa Johnson
12. Alarm – Anne-Marie
13. Ain't Giving Up – Craig David
14. Clarity – Zedd feat. Foxes
15. False Alarm – Matoma & Becky Hill
16. Solo Dance – Past Midnight
17. Don't Need No Money – Imani Williams
18. Smile – Gorgon City feat. Elderbrook
19. Danger – JKAY feat. Shola Ama
20. Never Letting Go – Zac Samuel & Moon Willis feat. Tayá
Disk 2:
1. Human – Rag'n'Bone Man
2. It Ain't Me – Sara Farell
3. Sexual – Grace Grundy
4. Elastic Heart – Sia
5. What Do You Mean? – Justin Bieber
6. So Good – Louisa Johnson
7. Be the One – Dua Lipa
8. Perfect Strangers – Jonas Blue feat. JP Cooper
9. Dancing on My Own – Calum Scott
10. Say You Won't Let Go – James Arthur
11. Shine – Ward Thomas
12. My Way – Matt Johnson
13. One Dance – Nicole Andersson
14. Black Beatles – The Mayries
15. Watch Me (Whip / Nae Nae) [Acoustic Version] – Tyler Ward & Two Worlds
16. Middle – M. the Heir Apparent
17. Take Me Home – Cash Cash feat. Bebe Rexha
18. Sorry – Colin & Caroline
19. Nervous – Gavin James
20. Diamonds – Josef Salvat