Seid ihr bereit ? Bei der Daybreak Sessions By Tomorrowland 2016 erwartet euch eine ganz besondere Tracklist, denn so habt ihr die Headliner sicherlich noch nicht gehört. Die Daybreak Sessions Compilation zeigt das Festival für viele in einem ganz neuem Licht.
Als das jährlich in Belgien stattfindende Open Air Dance-Festival Tomorrowland vor zwei Jahren 10-jähriges Jubiläum feierte, wurden die Daybreak Sessions ins Leben gerufen. Am 03. Juni dieses Jahres veröffentlicht Tomorrowland nun seine allererste Daybreak Sessions Compilation.
Während der Daybreak Sessions bekommen Headliner die Möglichkeit ein dreistündiges DJ Set mit ihren Deep and Tech House Lieblingstiteln zu gestalten. Die Künstler können so zeigen, dass sie noch viel mehr zu bieten haben, als das wofür sie bekannt sind.
Für die Daybreak Sessions Compilation wurde eine Auswahl von Künstlern und deren musikalischen Projekten direkt aus dem Herzen von Tomorrowland getroffen, um die Zuhörer den warmen Sound und die Atmosphäre der Daybreak Sessions erfahren zu lassen. Auf dem brandneuen Doppel Compilation Album finden sich Namen wie Lost Frequencies, Adriatique, Butch, Cubicolor, Damian Lazarus, &ME, EDX, Sons Of Maria, Oliver Heldens, Julien Jabre, Ripperton, Joseph Capriati, Felix Jaehn, RÜFÜS, Parra For Cuva und viele mehr.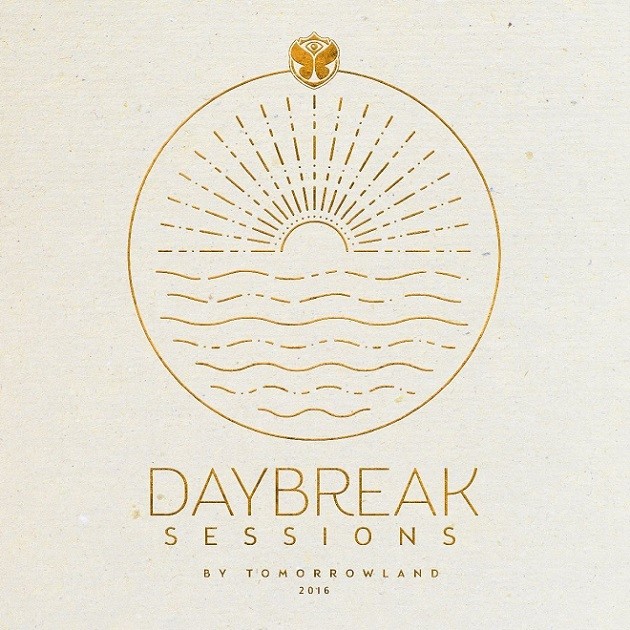 Disk 1:
01. Daybreak Introduction
02. Lopezhouse – Crosses And Angels (feat. Angela)
03. G Club Presents Banda Sonora – Guitarra G (Martijn ten Velden 2015 Mix)
04. Loco & Jam – Nugget
05. Martyn and Four Tet – Glassbeadgames (8 Hours at Fabric Dub)
06. Daniel Dubb – Flöat (Huxley Remix)
07. Prok & Fitch – Tears
08. Patrice Bäumel – Surge
09. Sailor & I – Leave The Light On (Joris Voorn Remix)
10. Lost Frequencies – Beautiful Life
11. Jan Blomqvist feat. Elena Pitoulis – More
12. Joseph Capriati – Fratello (Dubfire Remix)
13. André Hommen – Introspectral
14. Sons of Maria – Chimera (Original Mix)
15. The Blaze – Virile
Disk 2:
01. Daybreak Introduction
02. Kris Davis – Interlude (Original Mix)
03. Lissat & Voltaxx – Sunken Bells Of Ibiza (Album Edit)
04. Remcord – The Good Life (Beatamines Remix)
05. Dele Sosimi Afrobeat Orchestra – Too Much Information (Laolu Remix Edit)
06. Parra For Cuva – Kopernikus
07. Andy Bros – Essenza
08. Ripperton – I'm Gonna Make You Love Me
09. &ME – Woods (Original Mix)
10. Cubicolor – Falling (feat. Tim Digby-Bell) (Edu Imbernon "Never Enough" Remix)
11. Damian Lazarus & The Ancient Moons – Vermillion (&ME Remix)
12. Kiasmos – Swept (Tale Of Us Remix)
13. Butch feat. Hihberg – The Spirit (Adriatique's 7am Remix)