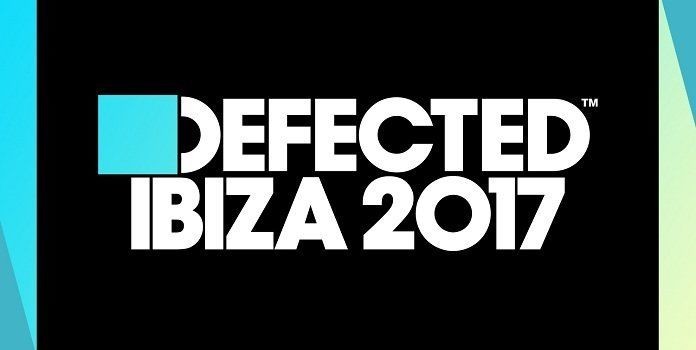 Defected Ibiza 2017, der Name ist Programm und macht mit dieser fetten Tracklist shcon reichlich Lust auf mehr. Der Sound der Partyinsel auf Ibiza ist so vielschichtig, wie die Partywütigen selbst. Ob große Festival Knaller oder groovigen House Music Sound, auf Ibiza wird wirklich alles geboten, doch für den schmalen Geldbeutel sicherlich nicht.
So ist es umso besser, dass es Compilations wie diese gibt, denn mit der Defected Ibiza 2017 holt ihr euch den Sound der gleichnamigen Eventreihe auf Ibiza nach Hause. Wie man es von Defected Records gewöhnt ist, kommt auch die Eventreihe ohne die großen Festivalkracher aus und gerade das zeichnet Defected aus und macht die Events und das Label so Erfolgreich.
Von Mai bist Oktober heizt Defected auf Ibiza ordentlich ein, los gehts am 21. Mai und mit dabei sind DJs wie z.B. ALEXIS RAPHAEL / AMINE EDGE & DANCE / ANDY BAXTERAUDIOJACK/ CASSIMM / CLAPTONE DANNY HOWARD / DARIO D'ATTIS / DENNIS FERRER DERRICK CARTER / DJ SPEN / FRANKY RIZARDO / GORGE JACKY / JASON BYE / JESS BAYS / JEY KURMIS JOSH BUTLER / KARIZMA / LOW STEPPAMANU GONZALEZ / MARK JENKYNS / MAT.JOE / MELÉ / MEMORYMAN MIGUEL CAMPBELL / MK / NINETOES / OLIVER DOLLAR / ROGUE D RUSS YALLOP / SAM DIVINE / SANDY RIVERA / SHADOW CHILD SHARPLES / SIMON DUNMORE / SONNY FODERA / SY SEZ / SYSTEM2 THE DEEPSHAKERZ / TRUTH BE TOLD WAIFS AND STRAYS / WHITESQUARE und einige weitere.
Auch wenn die Compilation Defected Ibiza 2017 erst am 19. Mai 2017 erscheint, durften wir bereits uns das gute Stück anhören und was sollen wir groß sagen ? Absolut chilliger Sound, genau das richtige um in die heißen Tage des Sommers 2017 zu starten. Neben dem Cover, haben wir natürlich auch dieses mal wieder die Tracklist für euch am Start.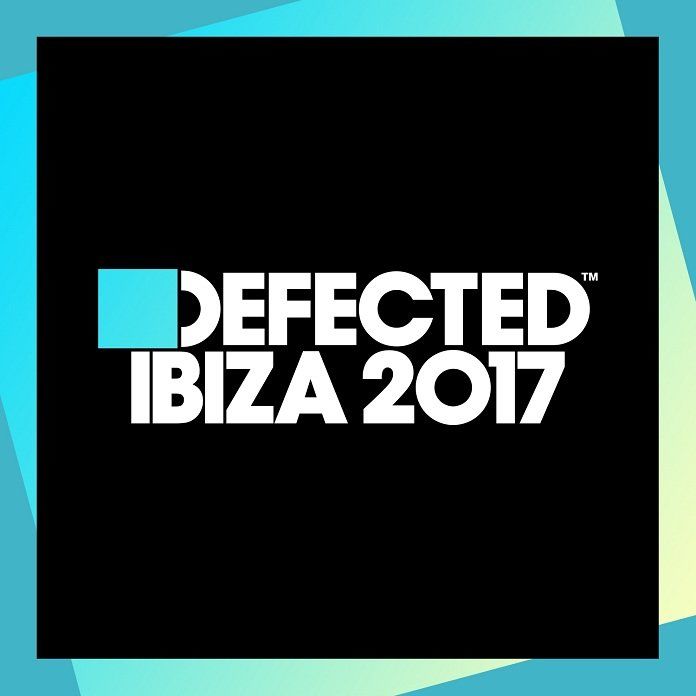 CD 1:
1. Human Movement featuring Eliot Porter 'Right Thang' (TÂCHES Remix)
2. Girls Of The Internet 'When U Go'
3. Siri Svegler 'Silent Viewer' (Chopstick & Johnjon's Rediscovered Remix)
4. Nick Holder 'Forever In A Daze'
5. Marcel Vogel featuring Khadija 'Moonchild' (Soul Clap Remix)
6. Ezel featuring Mateo Senolia 'You Got Worked' (CASAMENA Stripped Remix)
7. Himalayan Disco Force 'Mountain Men' + Sonny Fodera featuring Alex Mills 'Always Gonna Be' (Extended Accapella)
8. Nick Holder 'Losing Me'
9. Kllo 'Walls To Build' (Mall Grab Remix)
10. Crookers featuring Baxter 'Innocent' (Kai Alcé DISTINCTIVE Retouch)
11. Jonatan Bäckelie 'It Could Go Either Way' (The Trickski Way)
12. Dan Kye 'Like You Wanna'
13. The Black 80s 'Give Me Something' (Jullian Gomes Remix)
14. Kenny Hawkes & Louise Carver 'Play The Game' (Extended Mix)
15. Trackheadz 'I Still Love Her' (Main Mix)
16. Sonny Fodera featuring Kate Elsworth 'Wasted'
CD2:
1. Kiko Navarro featuring HanLei 'Right On' (Dario D'Attis Remix)
2. D.General featuring Samantha Lake 'Because I Love You'
3. Daniel Leseman 'So Fine'
4. Irfan Rainy & Bonafide Rojas 'Shook' (Rainy's Community Mix)
5. Jacky featuring Amelia Sear 'Sensation'
6. Sam Divine & CASSIMM 'Can't Stop The House'
7. Rogue D 'Surrender' + Shawn Christopher 'You Can Make It' (Preacher-Pella)
8. Sandy Rivera 'Try A Little Tenderness'
9. Eli Escobar 'Happiness Pt 2' (Kon's Discofied Remix)
10. H.I.M.W.O.L. 'Love Come In'
11. Klaves 'Awake'
12. Lisa Shaw 'I Can See It' (Miguel Migs Salted Vocal Mix)
13. Urban Blues Project present Jay Williams 'Testify' (Mousse T.'s Test-A-Dub)
14. Illyus & Barrientos 'Takin' Over'
15. Rogue D 'Baby Sing A Song' (Live Mix)
16. Amine Edge & DANCE 'Good Time'
CD3:
1. Sísý Ey 'Mystified' (Jimpster Remix)
2. Benji Candelario featuring Lisa Shaw 'You Got Me' (Benji Candelario Late Night Strut Mix)
3. Christian B & Lavvy Levan featuring Lorraine Crosby 'Feel Alive' (Sandy Turnbull Remix)
4. Roog & Dennis Quin featuring Berget Lewis 'Igohart' (Josh Butler Remix)
5. Luna City Express 'Victims Of The Funk' (Dario D'Attis Remix)
6. Ninetoes 'Come Back'
7. Rhemi featuring Lynn Lockamy 'Warning'
8. Jamie 3:26 & Masalo 'Testify'
9. Toto Chiavetta 'Monkey Mind' + Mason 'Rhino' (Accapella)
10. Jacky 'Revolución'
11. Ferrer & Sydenham Inc. 'Checkmate The King' + Ralphi Rosario with Linda Clifford 'Wanna Give It Up' (Accapella)
12. Joe Valentin 'Intrusión'
13. Keenarf featuring Jinadu 'Bring Me Down' (Till Von Sein Remix)
14. Josh Butler & Bontan 'Call You Back'
15. Andrea Oliva 'Decomposing' + Jason Hates Jazz 'Pray For Love' (Accapella)