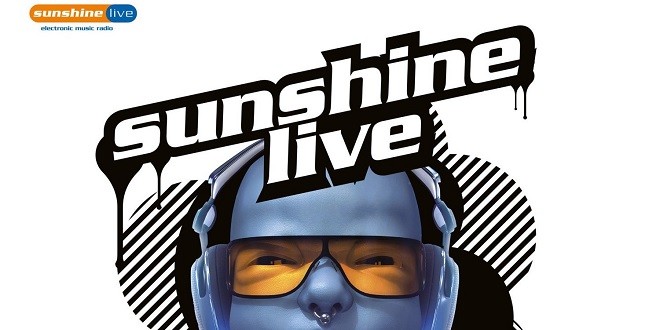 Höchste Zeit für die Sunshine Live 53, denn auch im Frühling muss die heimische Party durch eine ordentlich Tracklist überzeugen. Sobald es draußen wärmer wird, gehen reihenweise die Grillpartys los und wer will sich dort schon mit schlechter Musik blamieren ?
Natürlich könnte man auch ganz einfach den Dance Music Sender sunshine-live direkt anmachen aber wer will auf seiner Party mit Freunden schon Nachrichten oder Werbung hören, da könnt ihr euch besser mit der Sunshine Live 53 ein Stück des Senders nach Hause holen.
Neben der Welcome to the Club Reihe, gehört die Sunshine Live Compilations zu den Flaggschiffen und sorgt auch weiterhin für reichlich Werbung des Senders. Gerade im Zeitalter von Smartphones, Soundcloud und Webradios, müssen sich gerade klassische UKW Radios immer mehr einfallen lassen, um ihre Reichweite noch weiter steigern zu können.
Im Hause sunshine-live gelingt das in den letzten Jahren recht gut, denn dort steht der Kurs weiter auf Wachstum. Zum Glück müsst ihr nicht mehr lange auf die Sunshine Live 53 warten, denn bereits ab dem 27. März 2015 steht sie für euch im Handel und allen guten Online-Shops zum Kauf bereit.
Selbstverständlich bieten wir euch auch in diesem Fall wieder die Tracklist und das Cover, damit ihr euch ein Bild von dieser Compilation machen könnt.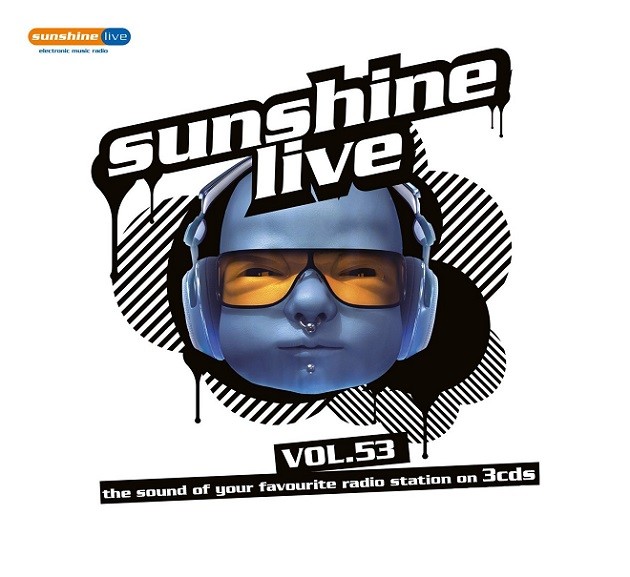 CD 1:
1. Hardwell feat. Harrison – Sally
2. AronChupa – I´m An Albatraoz
3. Showtek feat. MC Ambush – 90s By Nature
4. Scooter – Can´t Stop The Hardcore
5. Timmy Trumpet & SCNDL – Bleed
6. Chocolate Puma & Firebeatz – I Can´t Understand
7. Plastik Funk – Damn MC
8. Andrew Crowd & Klubbingman – I Get You
9. Picco – Nobody
10. Rowen Reecks feat. Lizzy Dent – Alive
11. Sick Individuals – Skyline
12. Le Shuuk – Scream
13. R3hab & KSHMR – Karate
14. Yves V & Sidney Samson – Magic
15. W&W & Headhunterz – Shocker
16. Moby & Acti – OW
17. Fedde le Grand – Tales Of Tomorrow
18. Afrojack & Martin Garrix – Turn Up The Speakers
19. Charli XCX – Break the Rules (Tiësto Remix)
20. Laidback Luke & Tujamo – S.A.X.
CD 2:
1. Armin van Buuren – Together (In A State Of Trance)
2. Markus Schulz – Bayfront
3. Talla 2XLC & RAM ft. Kim Kiona – Until the End
4. Kyau & Albert – Relevant Angel
5. Giuseppe Ottaviani – Liverpool
6. DJ Misjah & DJ Tim – Access (John Askew Radio Edit)
7. Roger Shah & Sian Kosheen – Hide U (Jerome Isma-Ae Rmx)
8. Mark Sixma – Vendetta
9. Woody van Eyden – Around The World In A Minute
10. Rene Ablaze & Jam da Bass – Fly
11. Airbase – Panache
12. EvotronicX – Magic Of Faith
13. Richard Durand – Brotherhood
14. DJ Lia & Martin Sola – Revelation
15. Brooklyn Bounce & Fazzer – The Original Bounce
16. CJ Stone – Sound of Infinity
17. DJ Shog feat. Drew Love – I´m Alone (Club Edit)
18. Dream Dance Alliance – Wonderful World (Glockenspiel)
19. Hedegaard feat. Lukas Graham – Happy Home
20. AVICII feat. Robbie Williams – The Days
CD 3:
1. Robin Schulz feat. Jasmin Thompson – Sun Goes Down
2. Watermät – Bullit (So Real)
3. Tove Lo feat. Hippie Sabotage – Stay High (Habits Remix)
4. Beth Ditto & The Shoes – Cerrone´s Supernature
5. Oliver $ feat. Jimi Jules – Pushing On
6. Bad Paris – I Heart U
7. Mason – Exceeder (UMEK & Mike Vale Radio Edit)
8. Rene Amesz – City Streets
9. Tradelove – Summer Wine
10. DJ Hildegard – Take A Breath
11. Mauro Mondello feat. Nica – I Feel The Night
12. Armand Pena & Crystal Waters – 100% Pure Love (Robbie Rivera Juicy Edit)
13. Thunder + Ford – Freaky!
14. Philipp Dittberner & Marv – Wolke 4
15. Funkstar Deluxe – Sun Is Shining (Radio De Luxe Edit)
16. ZsuZsa – Never Look Back
17. Yolanda Be Cool & DCUP – Sugar Man
18. Mirbeys & Karim – Lily Sax (DJ Falk FH Remix Edit)
19. Andrey Exx & Troitski feat. Diva Vocal – Get Up Stand Up
20. Mass Digital – Play My Game